Man with the Black Hat, 2016
Archival print mounted between dibond aluminum and anti-reflective acrylic glass
59 x 59 inches (150 x 150 cm)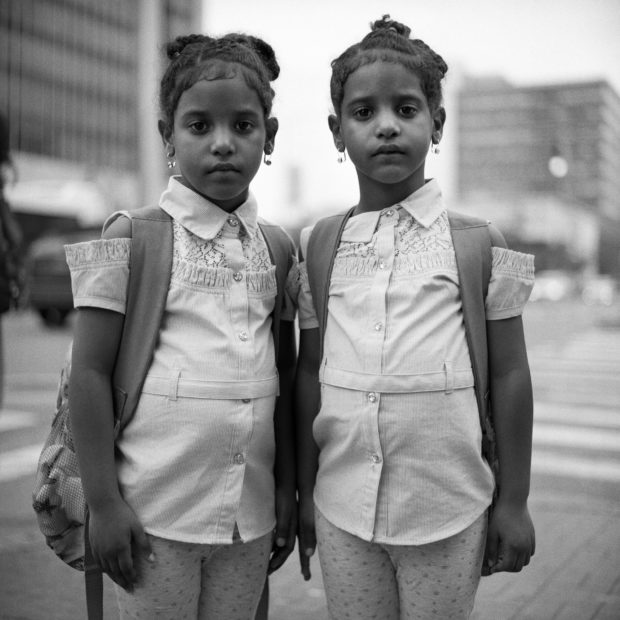 Etienne Rougery-Herbaut Harlem Twins, 2018
Archival print mounted between dibond aluminum and anti-reflective acrylic glass
31.5 x 31.5 inches (80 x 80 cm)
French photographer Etienne Rougery-Herbaut marks his U.S. debut with Cornerstone, a selection of photographs made on the streets of New York that present a timeless portrait of the people who embody the spirit and soul of the city.
As the country's most epic point of immigration with no less than the Statue of Liberty to welcome new arrivals to these shores, New York has long been the point of entry for people from all around the globe. As ethnic enclaves generations deep have nestled throughout the five boroughs for centuries, a new scourge presents itself in the form of gentrification.
The systemic whitewashing of New York has had a devastating effect but as Rougery-Herbaut's portraits attest, they preserve perhaps simply because they are New York. In Cornerstone, the inaugural exhibition at Brannan Mason Gallery in Los Angeles, Rougery-Herbaut paid tribute to the people who represent the heart and soul of the city, despite all efforts to eradicate their presence.
Here, Rougery-Herbaut shares his journey with us.