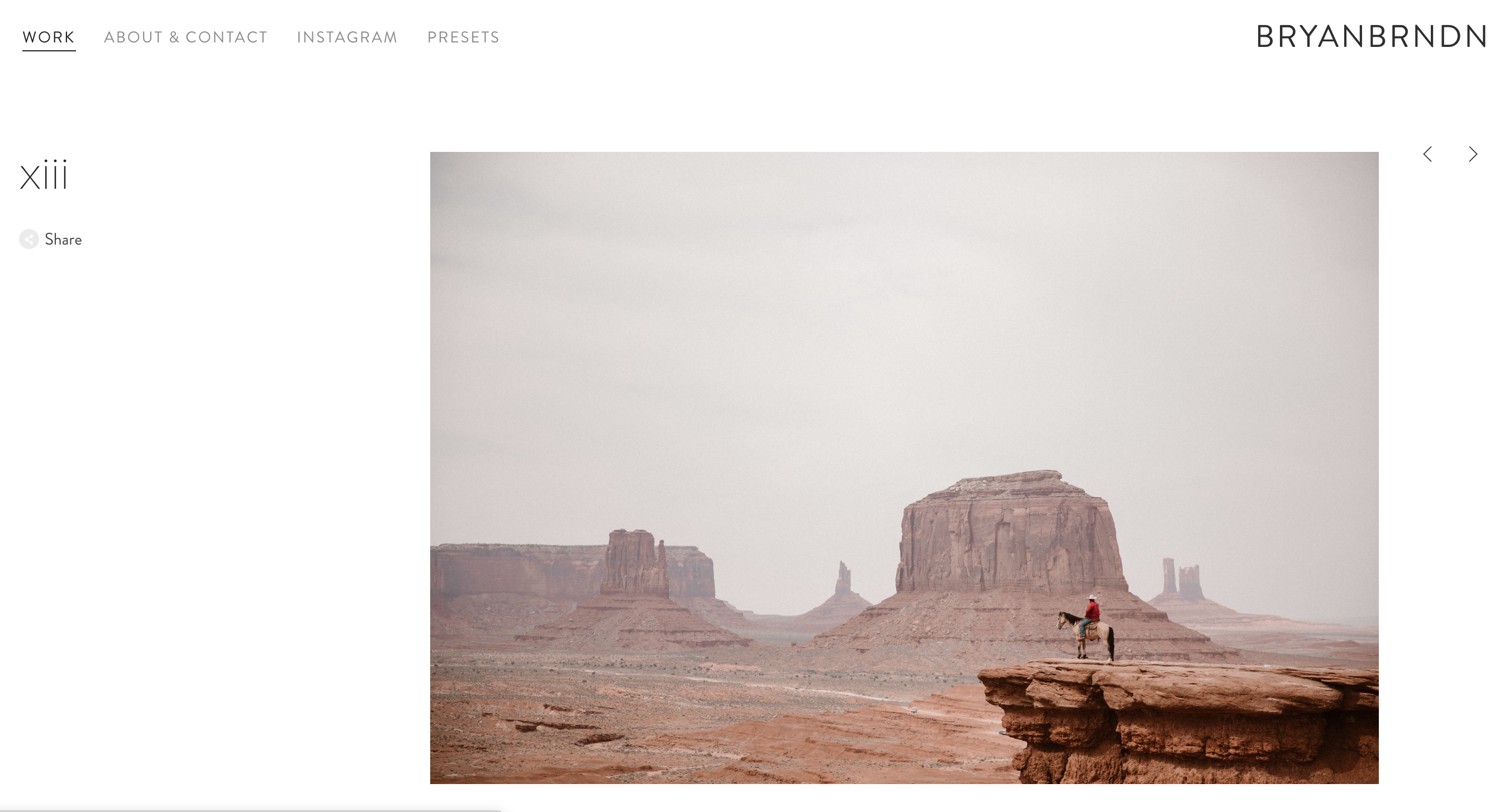 From Bryan Brandon's Squarespace website
With an Instagram following of more than 38,000, the self-taught photographer Bryan Brandon is a Renaissance man for the 21st century, mixing and matching influences from the street, architecture, and cinema. He's explored the natural wonders of national parks in the American Southwest and some of the most dynamic metropolises in the world, but Los Angeles is currently his home base and primary playground.
You can find him out and about exploring its bustling streets and beaches, chasing down sunsets and spontaneous portraits. With a portfolio full of vibrant lifestyle imagery, Brandon captures the sense of movement and diversity that makes great cities thrum with energy. He's tapped into the aesthetic of wanderlust, and he's invited us all along for the journey, even if it's only a walk down the street.
Brandon creates commercial photographs that feel personal, authentic, and real, and he knew he had to have just the right website design to stand out from the competition. Using Squarespace, he built his own domain and selected the perfect website template; with one click, clients and followers can immerse themselves in the photographer's universe, where looming skyscrapers and mountaintops stand waiting to be explored. Thanks to the Squarespace website builder, Brandon was also able to create his own online store, where people can buy his coveted presets. We spoke with him about his unconventional start in the photo industry, his favorite cities, and his stunning website.