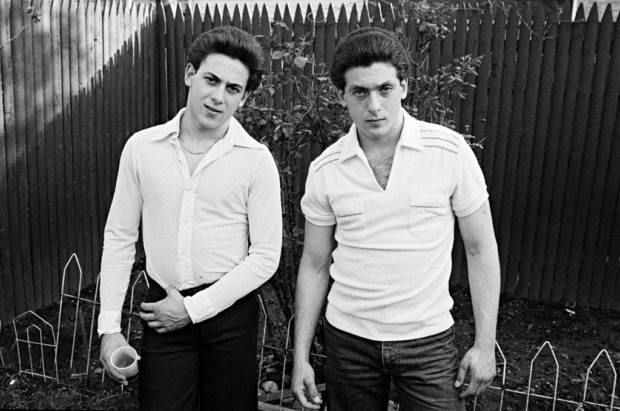 John and Michael, 16th Street, 1980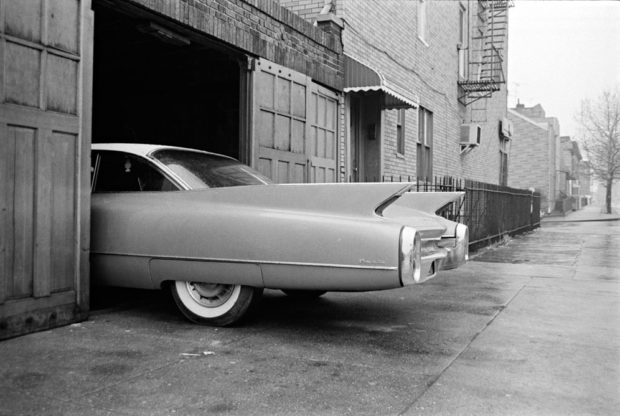 John's Caddy, 6th Avenue, 1975
Back in the 1950s and '60s, a movement was afoot. The media called it "white flight" and sang it from the rooftops. The cities were being abandoned as white families ran for the hills of suburban towns just as Black and Latinx populations were finding a foothold in northern climates following the Great Migration, Operation Bootstrap, and Operation Peter Pan.
By the 1970s, a new era had begun — one of fueled by urban decay that left only the most strident New Yorkers in place. It was a city of true grit, where only the strongest survive, a city filled with idiosyncratic characters that were simultaneously celebrated and vilified. It was, simply put, a new York in every sense of the word.
Brooklyn native Larry Racioppo headed west for two years before returning to his hometown in December 1970. He took a job at the phone company and a class at SVA, which inspired him to start photographing the world in which he lived. Then little by little, everything began to change.