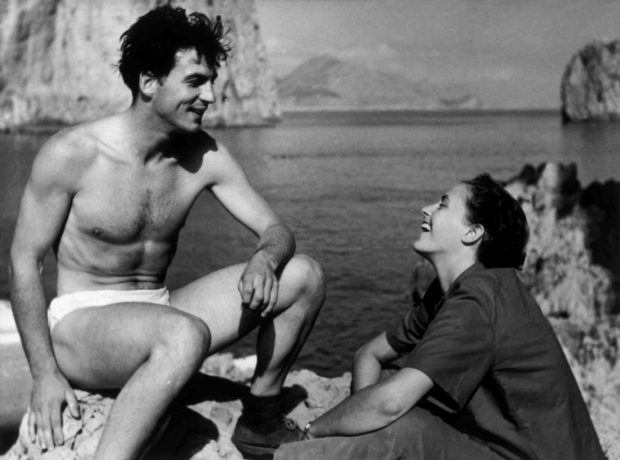 Inge and Ernst Haas during their first reportage for Magnum Photos
Capri, Italy, 1949, photographer unknown.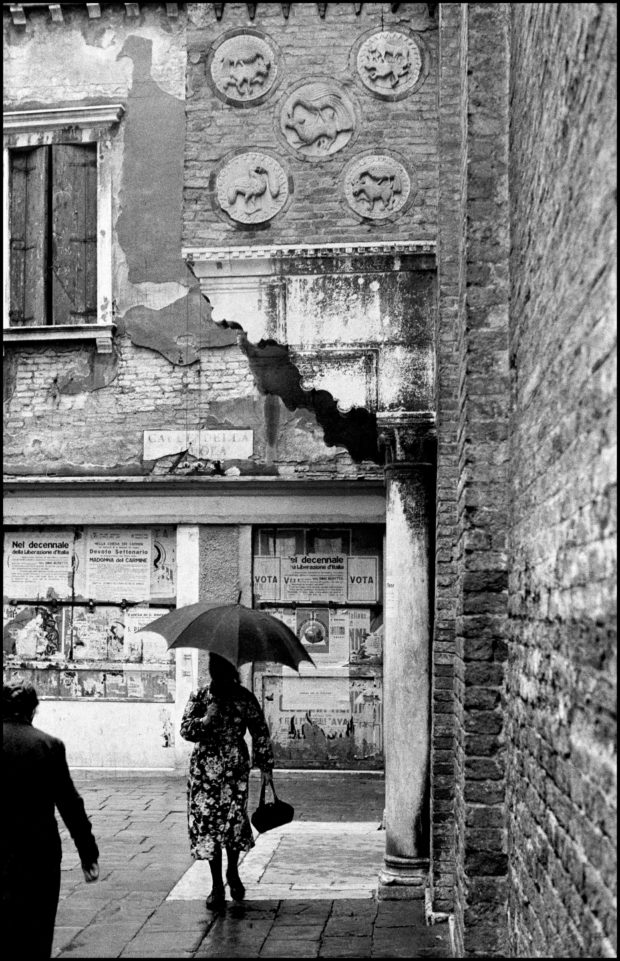 Venice in the rain, 1954.
It was a rainy day in Venice back in November 1951. Inge Mörath was visiting the city with her then-husband Lionel, and was so struck by the quality of light that she phoned Robert Capa with an idea. He needed to send a Magnum photographer to capture the city as it was. Capa suggested Mörath take the pictures herself.
Mörath just so happened to take along her mother's Contax camera, and had the store clerk load the film. Then she set a 1/50 exposure at f-stop 4, and posted up on a corner to watch the world unfold, a kaleidoscopic panorama of pedestrians and pigeons, stone streets and brick walls — and immediately knew she had found her calling.
Inge Mörath: Magnum Legacy – An Illustrated Biography by Linda Gordon (Magnum Foundation/Prestel) chronicles the illustrious photographer's extraordinary life. Born in Austria in 1923 to a pair of traveling scientists, the family flourished under the Nazi regime, moving to Berlin in 1938. But then the war began, and nothing would ever be the same.