Feature Shoot showcases the work of international emerging and established photographers who are transforming the medium through compelling, cutting-edge projects. With contributing writers from all over the world and a wide range of interests, we feature contemporary work in all genres of photography: fine art, documentary, portrait, still life, landscape and more. We believe that photography is a powerful mode of storytelling, and share works that have a strong narrative vision. Started in 2008 by Alison Zavos, Feature Shoot has now amassed an archive of over 4,000 posts of exceptional photography from around the globe.
In addition to running daily posts about new and ongoing photographic series, we also run exclusive interviews with artists, themed group shows and reviews of current exhibitions.
We have a strong sense of professional integrity, and contact each photographer and ask permission to run their images before publishing our features. However, if you see something on Feature Shoot that's misattributed or that you would like removed, please contact us at featureshoot(at)gmail(dot)com.
The desk of Alison Zavos, Founder and Editor-in-Chief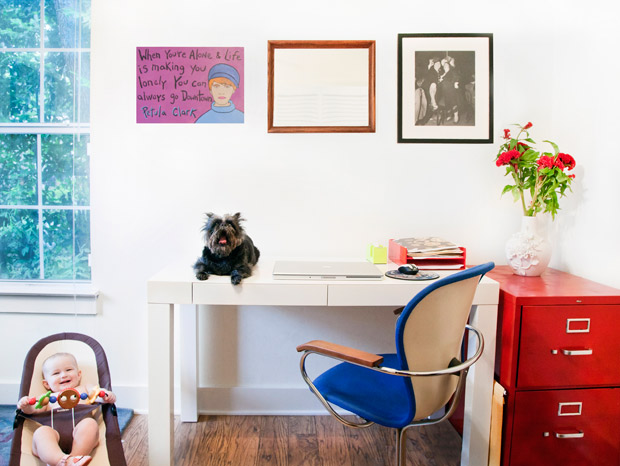 Alison Zavos is the Founder/Editor-in-Chief of Feature Shoot and an occasional photography curator. She is also an active member of the photography community, reviewing portfolios for numerous organizations, judging contests, and speaking on various panels discussing topics such as the impact of new media, marketing, press and photography blogs. Prior to running Feature Shoot full time, Zavos worked as a photo editor. She currently lives in Sydney, Australia with her husband, daughter and Affenpinscher.
The desk of Ellyn Kail, Editor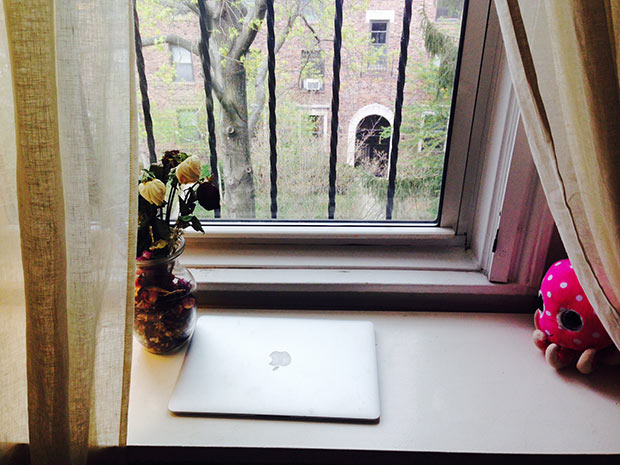 Ellyn Kail graduated from Sarah Lawrence College in 2013 after interning at the Photo Department at The New Yorker during her junior year. She started work at Feature Shoot in early 2014 and has been on staff at the website ever since. Beyond her role at Feature Shoot, Ellyn has written for VICE, Fast Company, The Huffington Post, Narratively, and various other outlets. She is particularly passionate about amplifying stories relating to animal welfare, and her heroes include the dozens of photojournalists working at the frontlines of the fight against animal exploitation. She lives in Bronxville, NY, with her husband Tim and rescue dog Brenda.