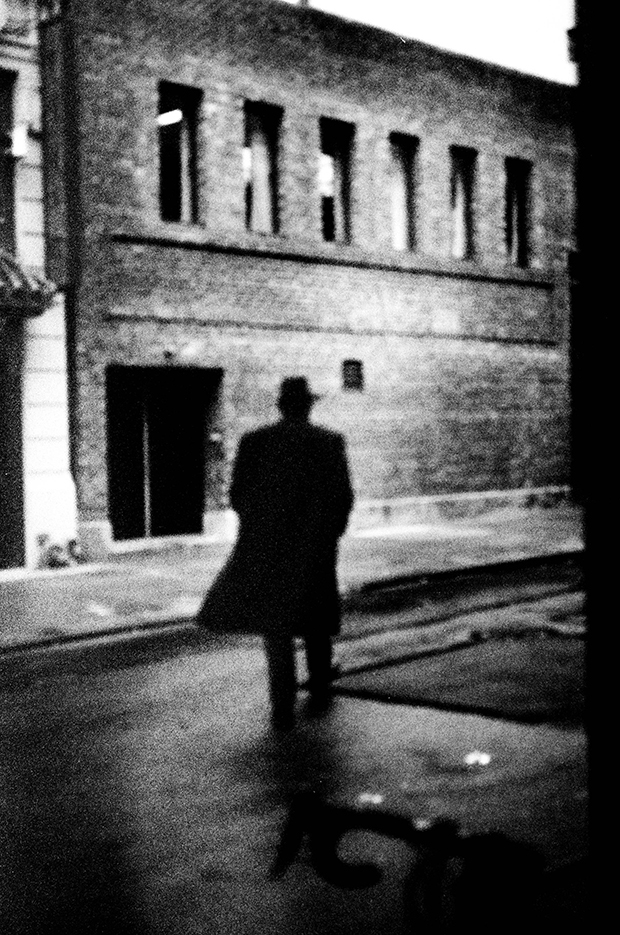 Sleuth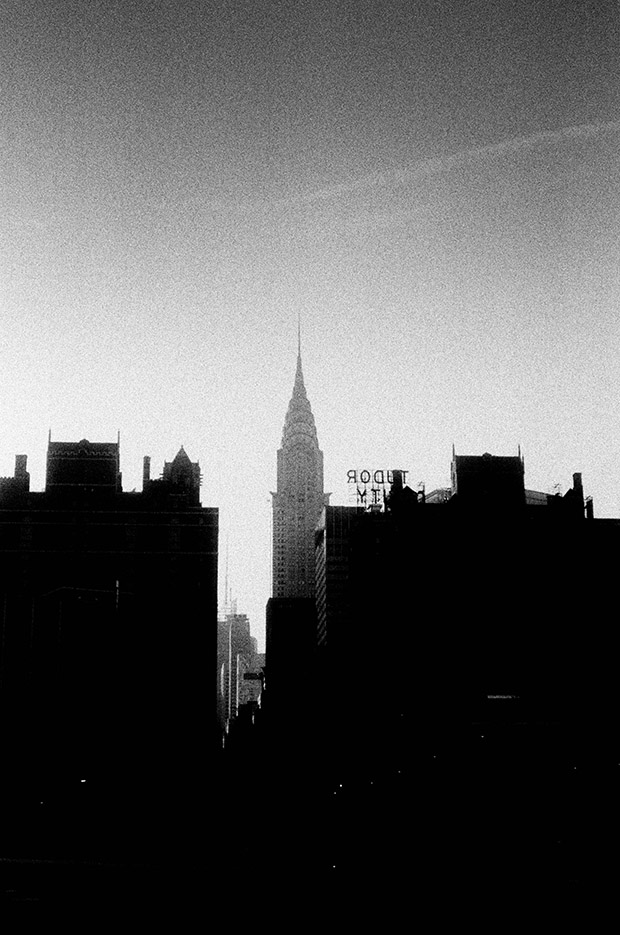 Chrysler
When describing the American photographer Berenice Abbott, the French poet Jean Cocteau once said, "She is a chess game between light and shadow." It's been almost ninety years since Abbott made New York her stomping ground, but her ghost continues to haunt its streets. And perhaps if you look hard enough, you'll see she left a few of those chess pieces behind.
Ian Robert Wallace knows how to find them. As the child of two architects, the young photographer and filmmaker always shared a bond with the city. "I knew when I was growing up that I wanted to live in NY at some point," he admits. "I thought it was mesmerizing." He finally made the move when he went to NYU in 2012, but in some ways, the much-anticipated arrival took him back in time.
Wallace carries with him particular kind of nostalgia for the past, one that is firmly rooted in the legacy of Abbott, Stieglitz, and their contemporaries. He refers to the people in his photographs not as "subjects" but as "characters," giving them a poetic aura. He doesn't always obscure faces, and when he does, it's not intentional, but the anonymity of a few of his figures does allow them to exist in an almost fictional world. "There's a strength of character that these people have to sort of exist with one foot in the past: what they wear, how they carry themselves, what streets they walk down," he tells me. It has occurred to him that on some occasions, he might be photographing the very same individuals he's seen in great photographs of NYC taken before his time; a child playing in the alley might now be an old man crossing the street.
In the beginning, Wallace walked "for days at a time" in search of these serendipitous scenes, carrying a trusty Leica. With time, photography and life blended together, and now he makes a point of bringing his camera wherever he roams. "I always see the best shots when I don't have it," the artist laments. When he does get his shot, Wallace thinks about the individual behind the photograph. When he can, he returns to show them the pictures or bring prints. Though dark and mysterious, his New York is an affectionate one, touched by the hope and pathos of the early 20th century.
There is, however, one crucial distinction between Wallace and his Modernist predecessors. In a sense, Abbott was enchanted by newness; she saw her city as quickly evolving, as evidenced by the book title Changing New York. But for Wallace, the magic of New York lies in its history and the way it colors our lives today. In 2018, the only true revelations and surprises are rooted in familiarity. "The city has always felt the same to me, and I think that is the best part," Wallace tells me. "New York isn't going to change for you. It doesn't care." Follow Wallace on Instagram at @ianwallace, and find prints here.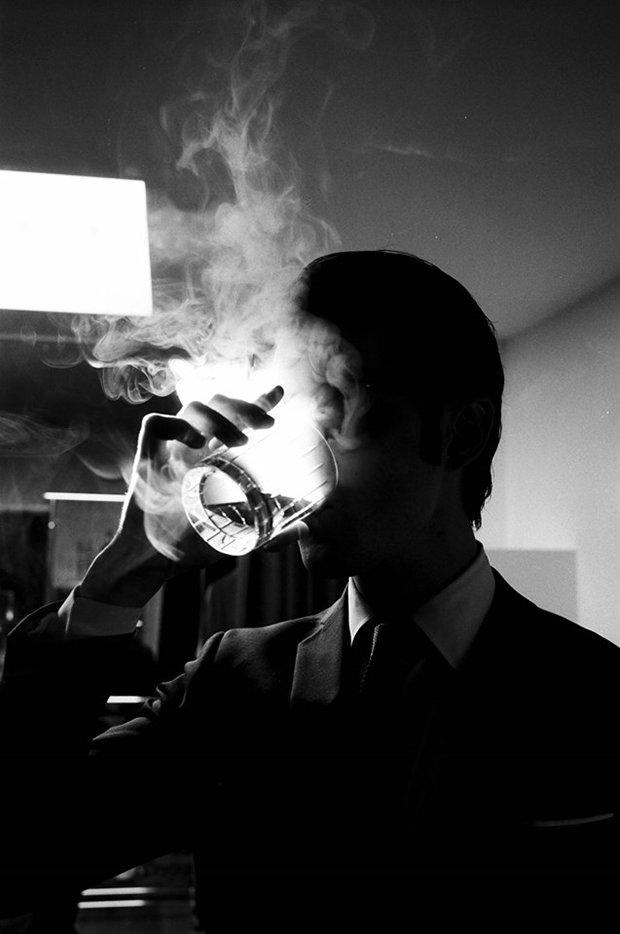 Madison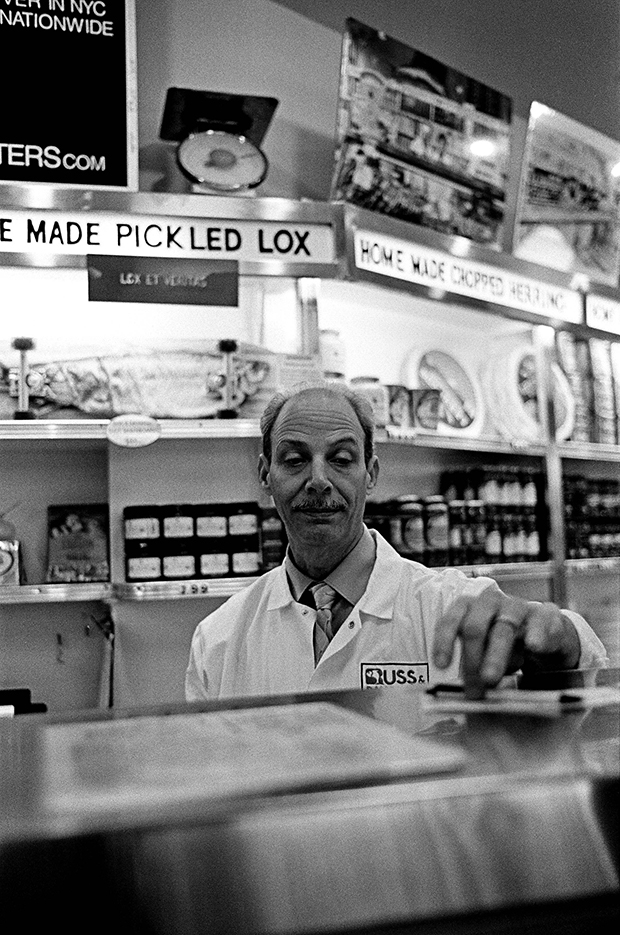 Russ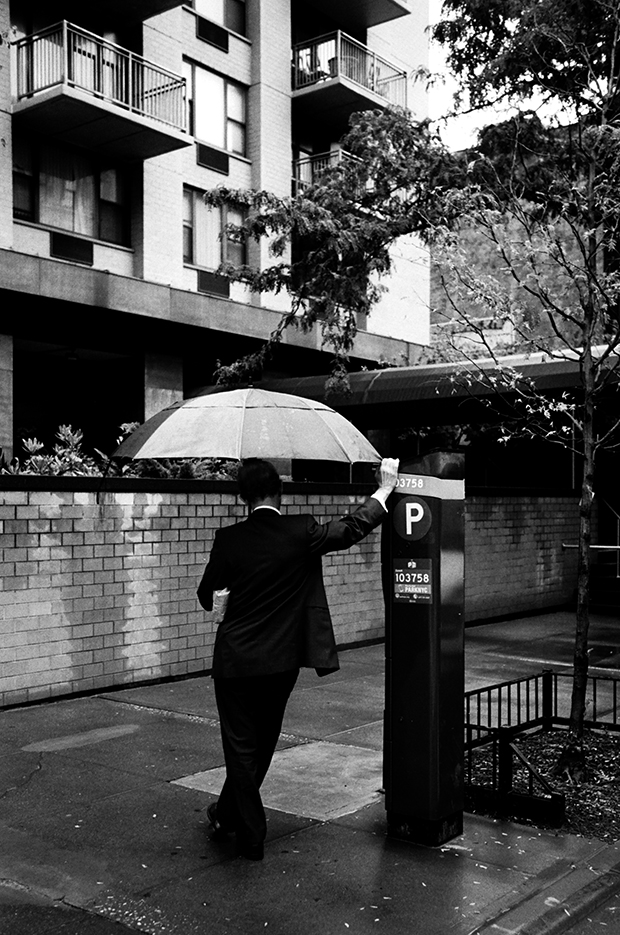 P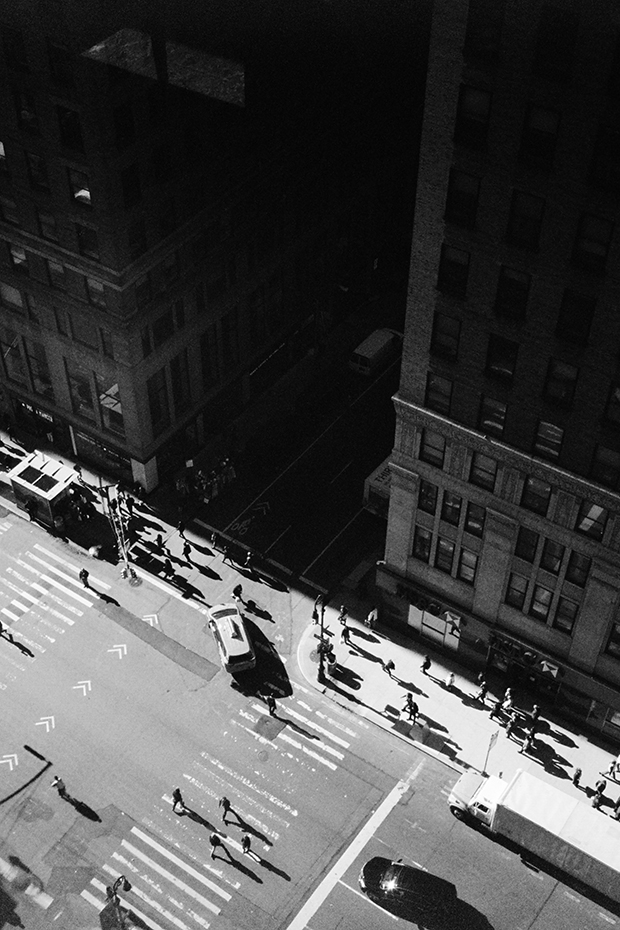 Void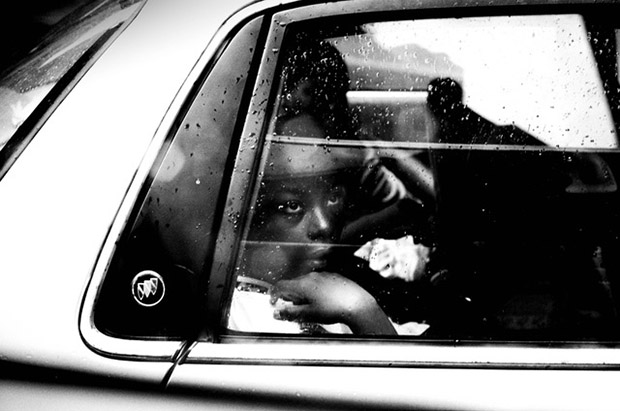 Rain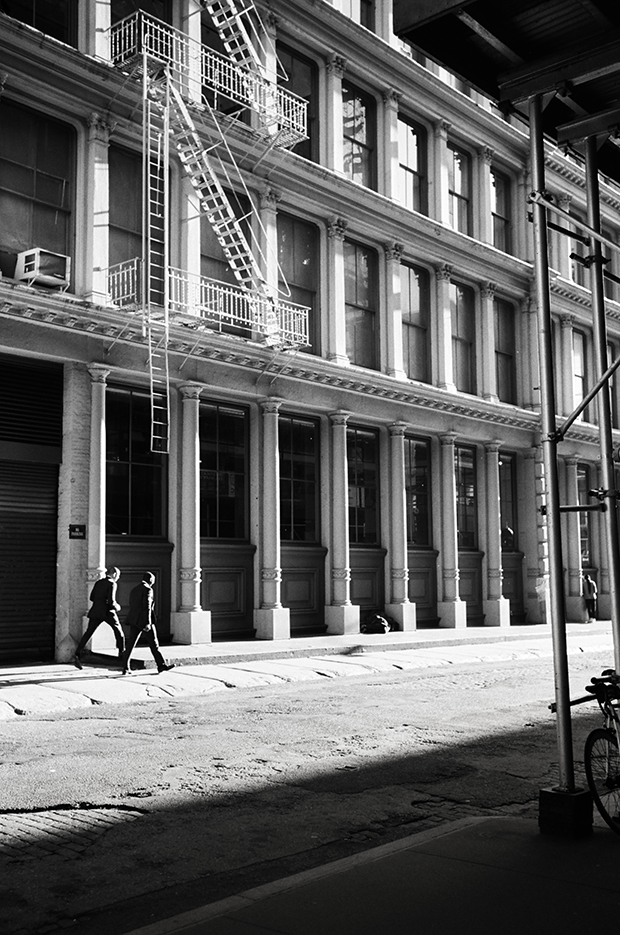 Crosby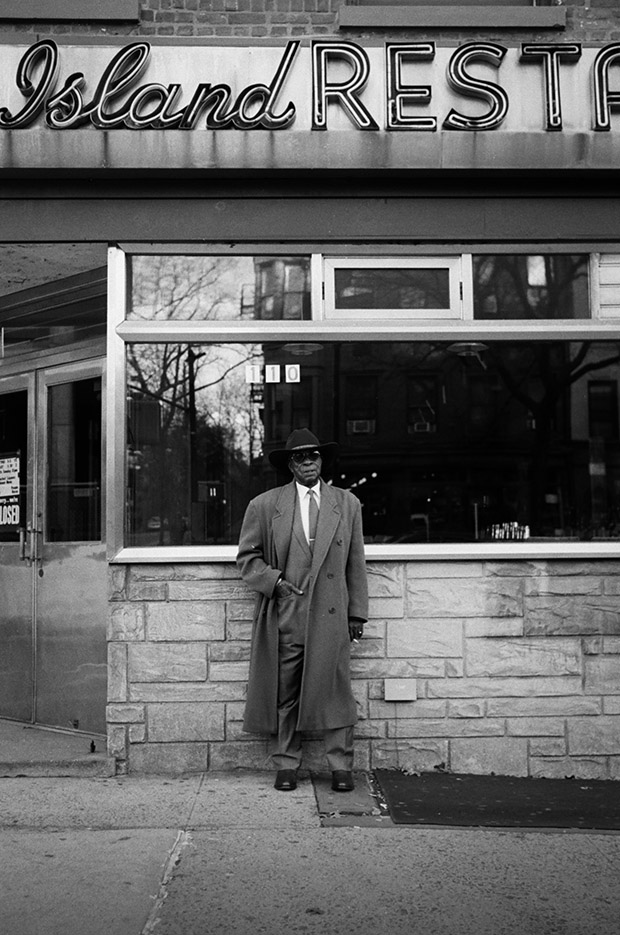 Corey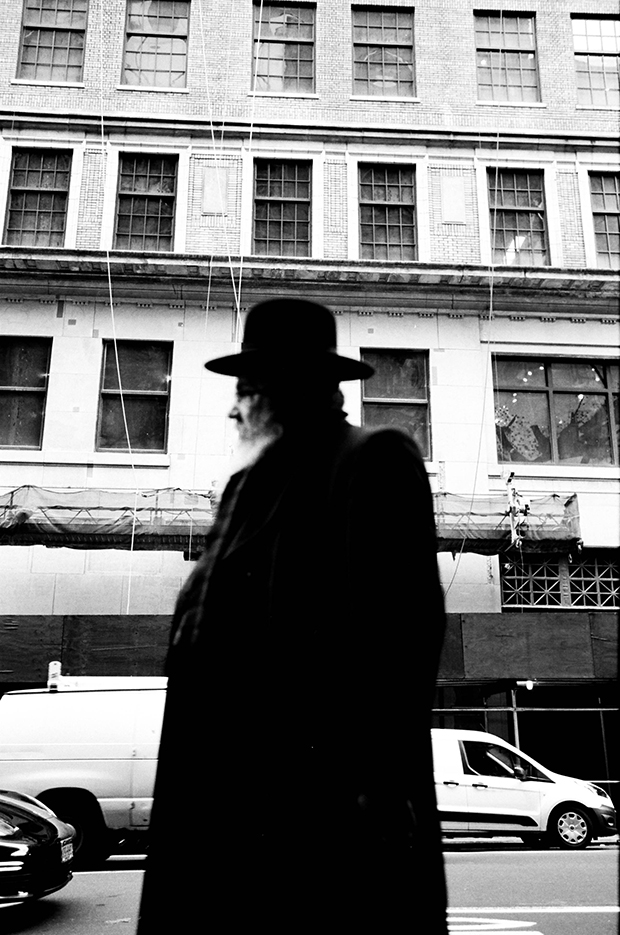 Hasid
All images © Ian Robert Wallace
Discover More