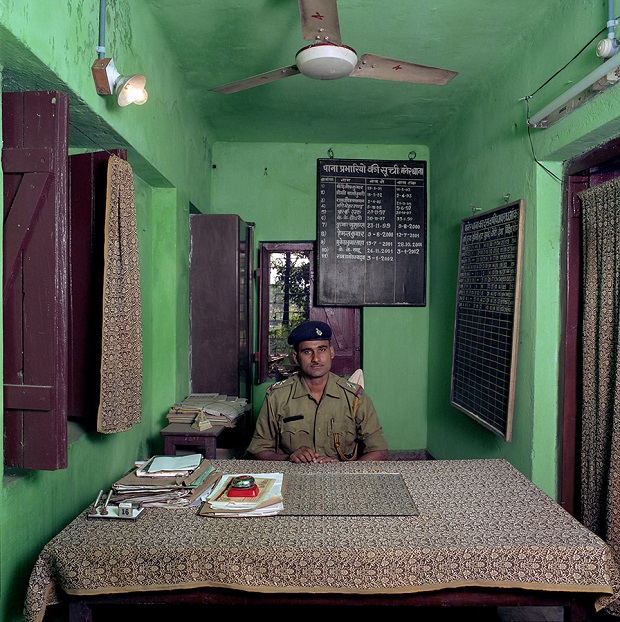 Ram Prabodh Yadav (b. 1970) is sub-inspector (deputy inspector) of police in Maner Block, Patna district, State of Bihar. Monthly salary: 10,000 rupees (131 euro).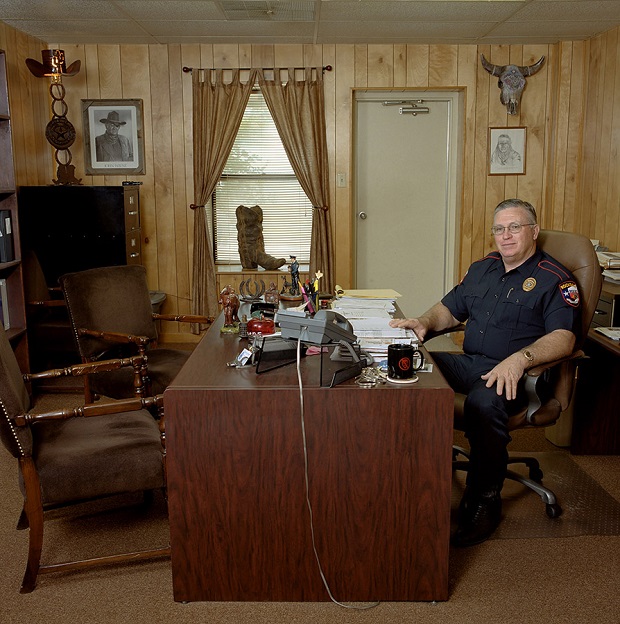 Thomas Harris (b. 1949) is chief of police of the city of Rockdale (some 6,000 inhabitants), Milam County, Texas. Monthly salary: $4,250 (3,162 euro).
The word 'bureaucracy' has a negative connotation. It suggests unnecessary paperwork, inefficiency and unfriendliness. This negative perception is created in time, by people's repeated experiences, and the degree of resentment towards this system of government differs per country. For his series Bureaucratics, Dutch photographer Jan Banning traveled to eight countries on five continents, and visited hundreds of offices, documenting the culture, symbols and rituals of state civil administrations and its servants.
Civil servants are to an extent the face of the government. Banning's images are full of details, and the stories describing the civil servant's task and his salary are illustrative for the relationship between the state, the civil servant's rank and power.
Banning's visits were unannounced, and the images reflect what a local citizen would see when coming inside. Each photo is shot from the same height, the height of a standing person. But the photos put these offices in a different perspective than what a visitor actually sees. Most likely, the people that come in are more interested in solving the issue that brought them there, than in paying attention to these places. In a way, these photos make these offices and the people in them truly visible for the first time.
The series Bureaucratics has been published in a book that is available together with Jan Banning's new book "Red Utopia: Communism 100 years after the Russian Revolution" which was released on the 14th of October.