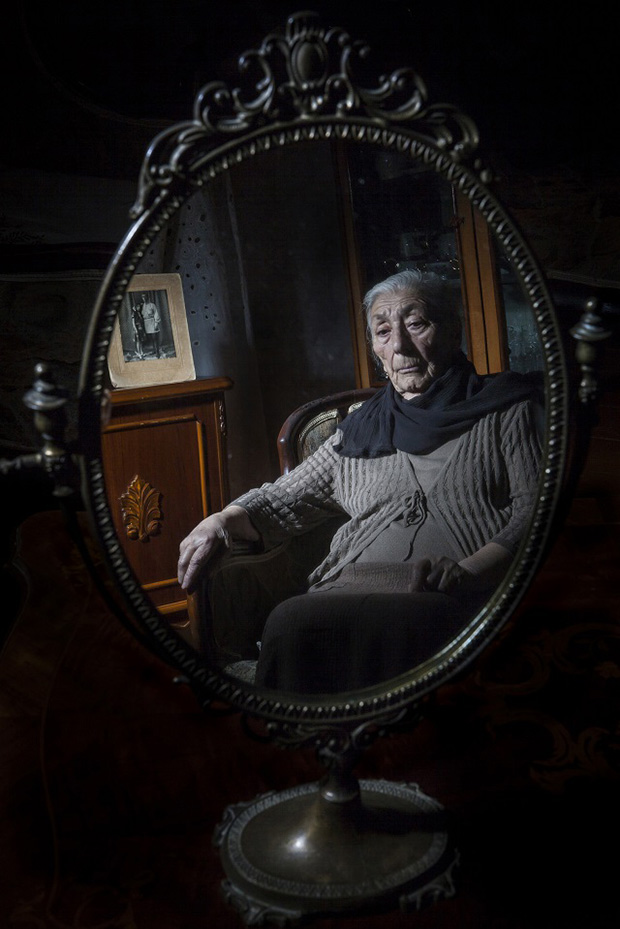 Fatima Uzhakhova, Ingush, was a granddaughter of biggest landlord in the Caucasus. Her family was split: some were repressed as "public enemies" of the Soviets, andothers joined the Bolsheviks. In 1944, the family was exiled to Kazakhstan with thousands of others. In exile, Fatima's mother was sentenced to five years of jail for breaking a rule: she crossed the frontier of her exile zone. Fatima had to survive on her own since the age of 9.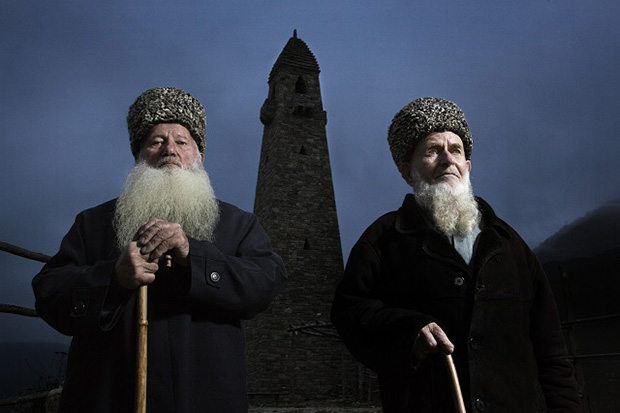 Chechen elders pose by the ancestry towers, which were ruined by the Soviets, rebuilt, then ruined again by the Russian army, and rebuilt again.
73 years ago today, the lives of nearly half a milion Chechen and Ingush people changed forever when Stalin ordered their deportation to remote parts of the Soviet Union. More than a third never returned, and the lives of the ones who did were already altered irreversibly. Russian photographer Dmitri Beliakov has been working in the North Caucasus since 1994 and came to learn about this dark chapter of history. As the witnesses of the exile were one by one disappearing, Beliakov felt time was slipping away. His project The Ordeal is the last chance to preserve their memory.