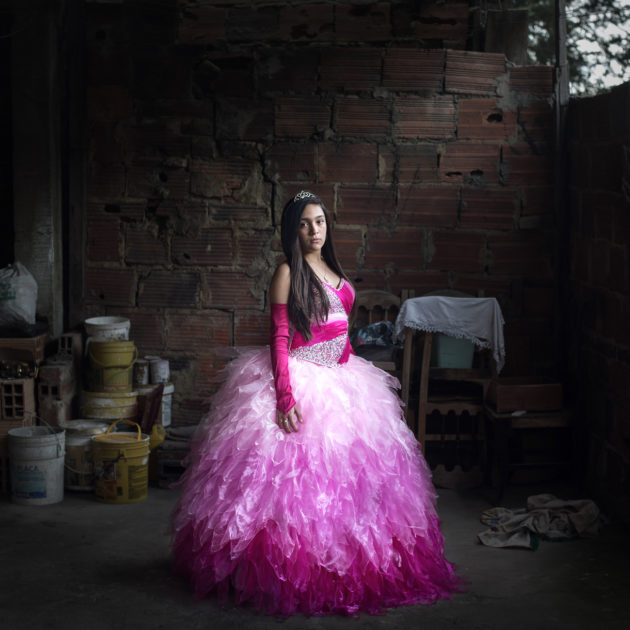 Karen lives with her mother, who is a secretary and saved money for more than a year and took out a loan to organize the party. It cost 4 millions pesos (1800 USD) and 85 people were invited. Karen wants to become a doctor.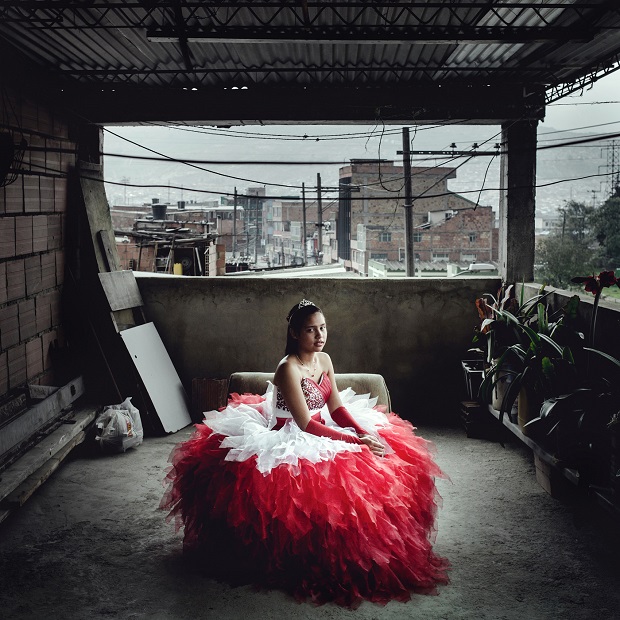 Laura's father is a fruit seller, and her mother is unemployed. Laura loves playing football and will join the female youth Colombian football team in 2015. Her parents saved money for six months to organize her quinceañera. 200 people were invited. Laura wants to become a criminologist.
In many parts of South America, a girl's fifteenth birthday is a moment of great importance. Quinceañera marks the transition from childhood to young womanhood, and its tradition goes beyond social class and background. French photographer Delphine Blast got interested in this celebration and in the way it combines local culture and Western influences. For her photo series Quinceañeras, Blast spent two months in the suburbs of south Bogota, in Colombia, and the result is series of eye-catching portraits of girls dressed in their party dresses, photographed in their usual environments.