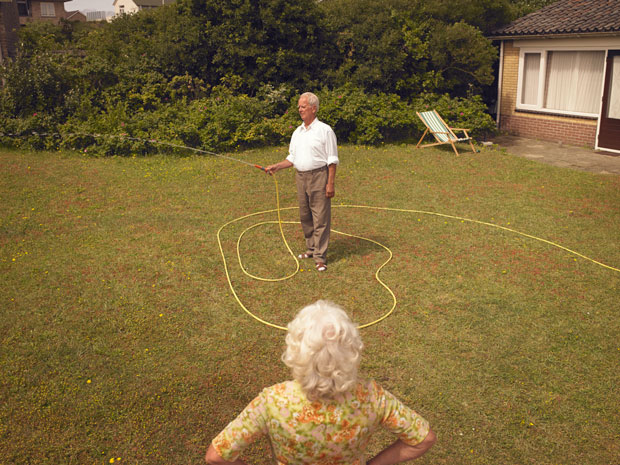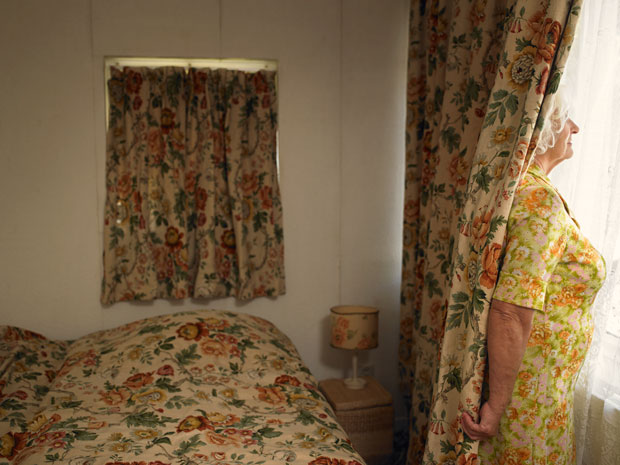 "And in silence, where time seems to stand still, they ponder what life may have been… 'What happened to the time, where we chased our dreams? ' 'When we were young, what did we know about fulfilling a life together?' Love comes and goes like the ebb and flow of the ocean" – Annabel Oosteweeghel.
Annabel Oosteweeghel was walking near her house in Noordwijk, a small coastal town in the Netherlands, when she stumbled upon a perfectly-maintained bungalow from the 1960s. "It seemed as though time had stood still there" she writes. In her mind she imagined the story that had taken place inside behind those walls, envisioning it as the lifelong home of an elderly long-married couple.
Her Everlasting is a melancholic, poetic reimagining of what might have taken place there.
A two-minute walk from the beach, "the bungalow was the perfect filmset". The interior too was still furnished as it was in the '60s. The location inspired her to write and storyboard with the idea of creating a staged series of images using her own narrative.
The story that the artist dreamed up centres on unfulfilled dreams, loneliness and dwindling communication in long-term matrimony. "The couple are ending life together here, but in their minds still feel quite lonely" she explains. "They wonder whether life could have been different had they chosen another path".
All the images here are carefully staged. The protagonists in this series are the older husband and wife—Oosteweeghel hired models to interpret these characters in staged scenes, but the models are also a married couple in real life. The photographer also hired a stylist to ensure that everything fit in with the period style of the bungalow.