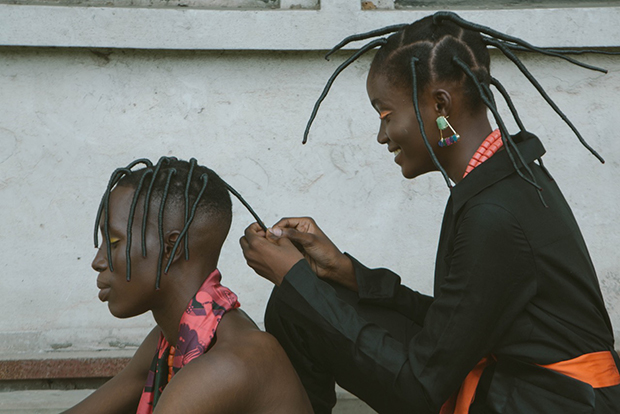 The new generations of African creatives have been able to offer a more authentic, accurate and multifaceted version of Africans who, despite their strong ties to their history and cultures, remain connected and in conversation with the rest of the globalized world.
While a lot of contemporary African photographers are driven by a need to move away from the stereotypes that have always existed in Africa since the "discovery" of the continent by European colonialists, a lot of the same photographers also have made it a point to also criticize the oppressive systems within their own communities. Corruption, political oppression, gendered violence and homophobia are things that African artists like Ousmane Sembene or Zanele Muholi have talked about through their work in the past, sometimes to the point of said work being banned due to controversy in their respective countries.
Today, more young artists aim to contribute in a similar way. Daniel Obasi is a young Nigerian artist who, despite still being early in his career, already has an impressive resume. He worked with some of Nigeria's most talented and sought-after fashion designers (Orange Culture and Maxivive, just to name a few) and has been published in publications like Hunger Magazine. In an editorial he shot and styled for the African luxury retailer Oxosi, Obasi comments on the discrimination faced by the LGBT community in Nigeria and the policing of sexuality and identities in the country.