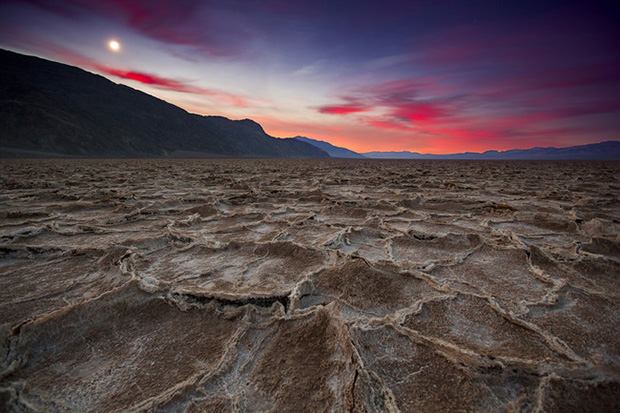 The salt flats of Badwater, Death Valley National Park © Aurora Photos / Offset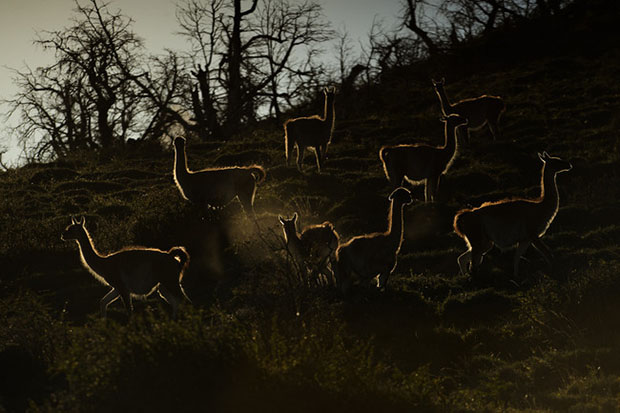 Herd of Guanacos at Torres del Paine National Park, Patagonia, Chile © David Tipling / Offset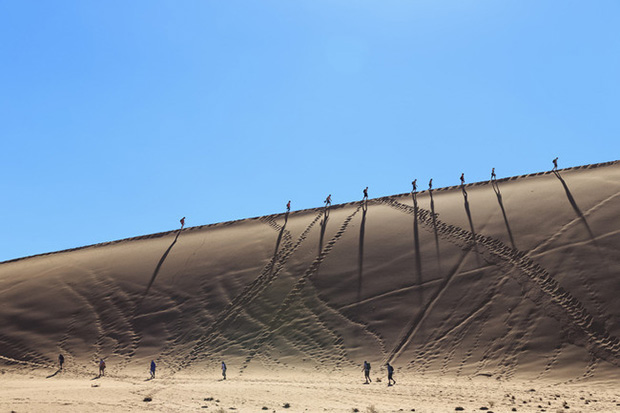 Tour group walking on a desert dune at Namib Naukluft National Park © Fotofeeling / Westend61 / Offset
Ever since the mid-19th century, when Carleton Watkins first embarked on his love affair with Yosemite, his stereoscopic camera and 18 by 22 inch glass plate negatives in hand, American and international photographers have had a beautiful but tumultuous love affair with their National Parks.
Watkins's Yosemite photographs and those later made by Ansel Adams have helped to define our relationship with the environment. National Parks give us a glimpse into a pristine and idyllic slice of a national landscape, and in so doing, they inspire both conservation efforts, and paradoxically, unwanted attention. In addition to motivating new conservation efforts, Watkins's photographs famously romanticized the construction of new industry throughout the American West, much of which was actually harmful to the environment.
Today, Yosemite has about half a million "followers" on Instagram. In December, New York Magazine's Dan Nosowitz investigated and reported on the phenomenon of "Instagram Hikers," or people who visit National Parks with the intention of sharing stunning, much-liked photographs online.
While the recently revived popularity of the parks have indeed encouraged people to become passionate about preserving our country's resources for generations to come, some amateur photographers have interfered with the native wildlife and their natural habitats. Some litter; others try to take selfies with resident animals; a few even paint hashtags on historic rock faces.
In lieu of the resurgence of this 100-year-old debate surrounding National Parks and the people who photograph them— the serious environmentalist, the artist, the Instagram fan, and everything in between—we've pulled together a selection of some of the most breathtaking National Park images we could find.
This discussion extends far from the borders of the United States, reaching upwards to Canada, down to South America, and overseas to the distant corners of Africa, Europe, Asia, and beyond. These pictures capture parks around the globe, curated from the Offset collection of high-end, boutique photography and illustration.