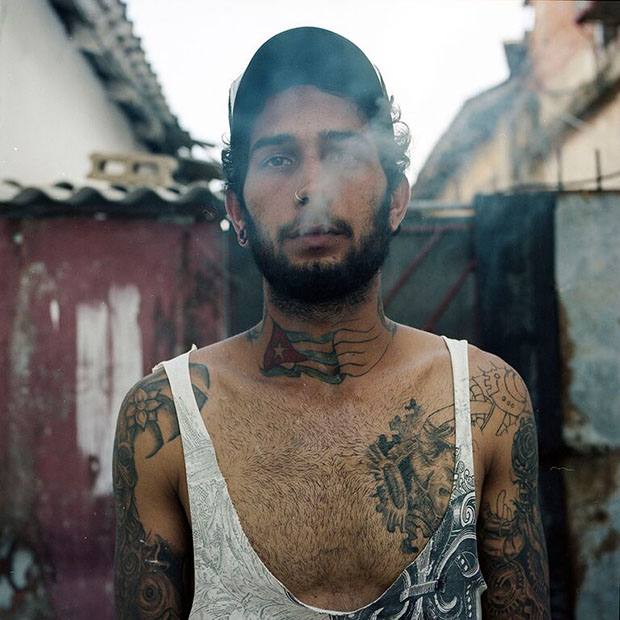 Cristobal (22) has graduated with a degree in Fine Arts and is now working as a tattoo artist in Pinar del Río. Young Cubans are embracing foreign cultural trends more than at any other time. The fondness for tattoos is big and growing, despite the difficulty of tattoo artists to import the necessary equipment (needles, sterilizers, and ink). Recent reforms have not formally legalized the activity, although the first official tattoo studio has opened, attached to an urban art gallery in Havana .
22-year-old Shellys Mayara is a second-year student of the ISA (Instituto Superior de Arte), but she also works as an actress and model. "I am doing very well and I am very happy because I am lucky to be very busy working as an actress, makeup artist and model." She will participate in a US/Mexican horror film soon.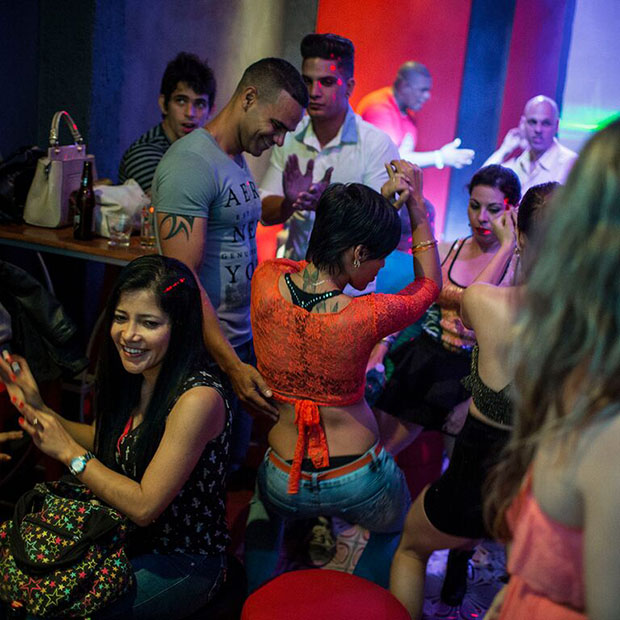 Night party at King Bar, Vedado. In recent years, many private restaurants, bars and new clubs opened, often at prices beyond the reach of ordinary Cubans.
Barcelona-born, New York City-based photographer Edu Bayer has always valued and felt close to Cuban culture and history, but it wasn't until earlier this year that he finally made the trip to see for himself the metamorphosis of the nation. Cuban Millennials is his ongoing investigation into the lives, heritage, and futures of a the country's rising generation of creatives and intellectuals, who in the wake of reparations in US-Cuba relations, are forging a new and unchartered path.