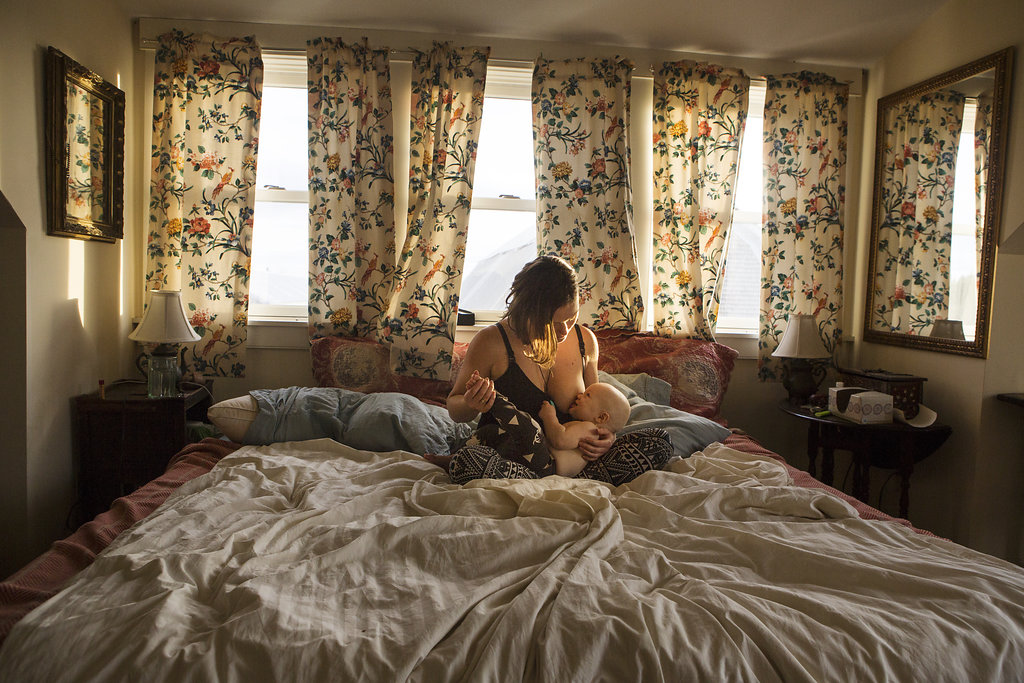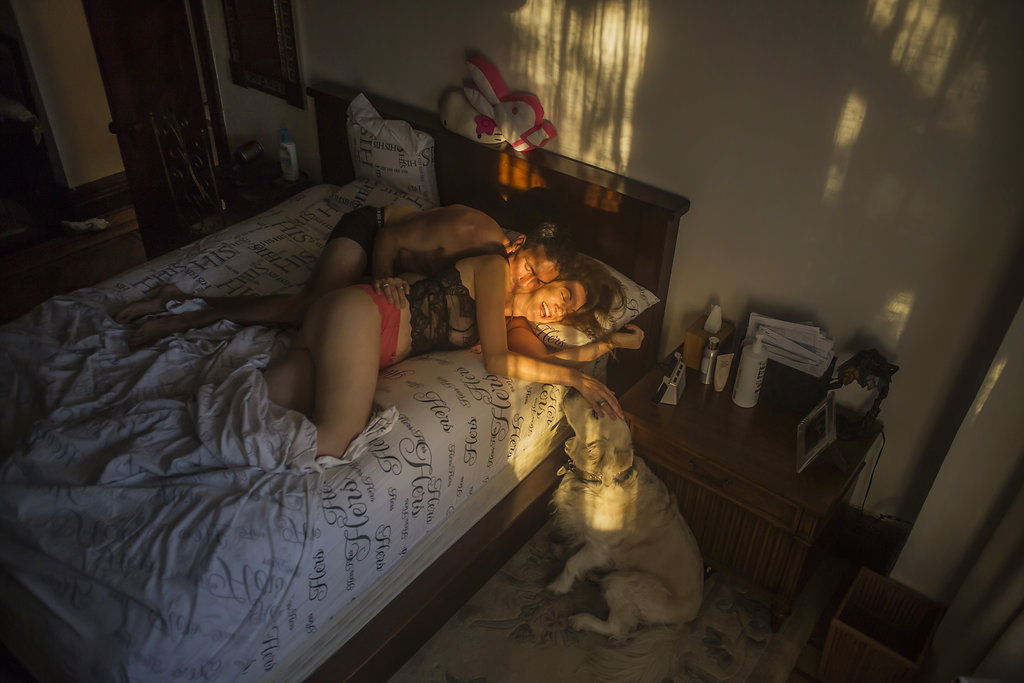 What goes on behind closed doors? It's a curious thought that might pass our minds when walking through familiar or alien territory, though we seldom get a glimpse inside the  bedrooms of strangers. And yet the bedroom—a space synonymous with intimacy—may well offer the best impression of a person stripped of all the personas that we wear in public.
For the past two and a half years, Maine photographer Barbara Peacock has been travelling across the United States photographing people in their bedrooms. Her ongoing series American Bedroom is a sensitive, anthropological portrait of individuals, couples and families in the private dwellings we seldom see; the possessions with which they've surrounded themselves provide insight into their character, while the familiar environment and unthreatening presence of the photographer allows them to drop their guard. Each image is accompanied with a quote from the person portrayed, providing the viewer with a deeper sense of the subject's character.
To witness the myriad of different cultures and personalities portrayed by Beacock that coexist in this vast territory—and vary regionally and based on factors such as class—the image of a homogenous cultural landscape that one might associated with this capitalist country is shattered.