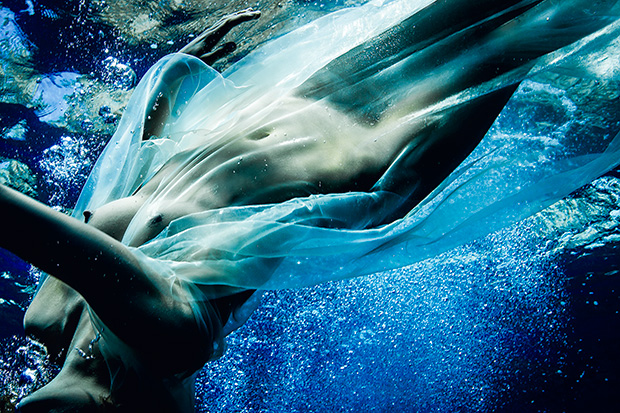 Secreto Velado, 2014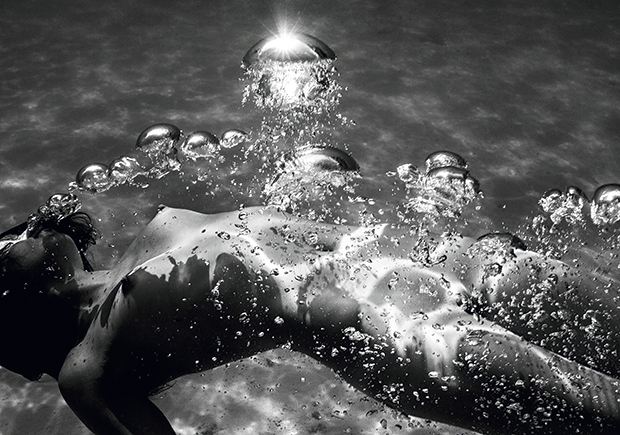 Primer
For Agua Nacida, internationally renowned Paris-based photographer Hugh Arnold captures the underwater dance of female nudes as they ride the tides of Figi and Gozo.
After three decades of commercial work, Arnold left the industry, later discovering the seedling for this fine art project in his boxed-away archive, most particularly in a 20-year-old photograph of model Tully Jensen submerged in the waters of the Seychelles. The photographer, who has always felt an essential affinity for the ocean, underwent scuba training in Egypt before meeting Polina Barbosova and Nika Lauraitis, the models and former swimmers who were to become his muses.
For the artist, an aquatic plunge has the power to strip the human psyche of any notions of selfhood or identity, surrendering us to our most organic impulses. Barbosova and Lauraitis exist within a fluid and ambiguous state, alternately assuming the role of infant, child, lover, and mother. During the four hour daily photo shoots, Arnold admits, it was often the lucky accidents, the serendipitous mistakes that generated the most arresting images.
Agua Nacida is on view at Mead Carney until February 14th.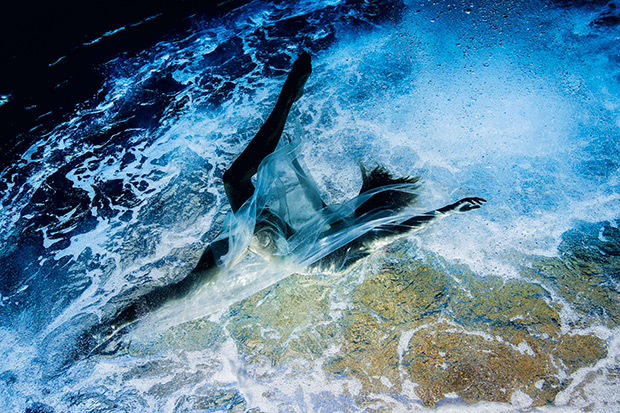 Autour du Mondeo, 2013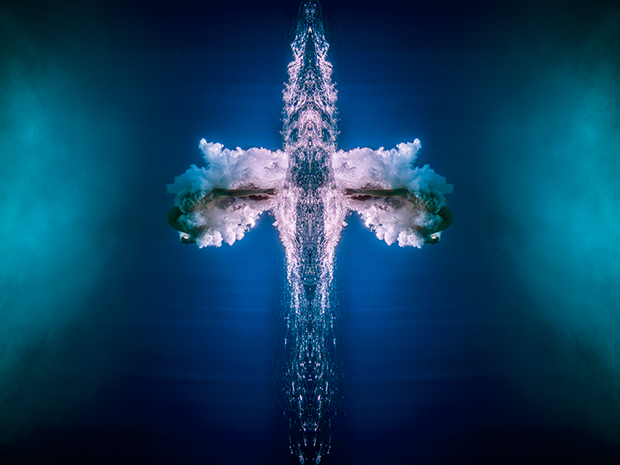 Concepción, 2014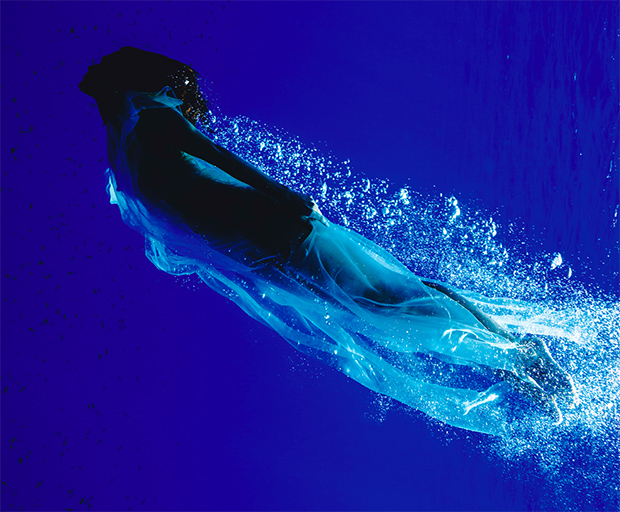 Luna Dash, 2013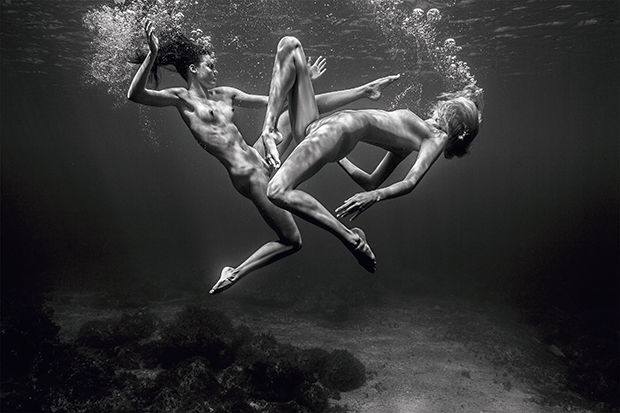 Punta da Vista
All images © Hugh Arnold, courtesy Mead Carney Fine Art
Discover More