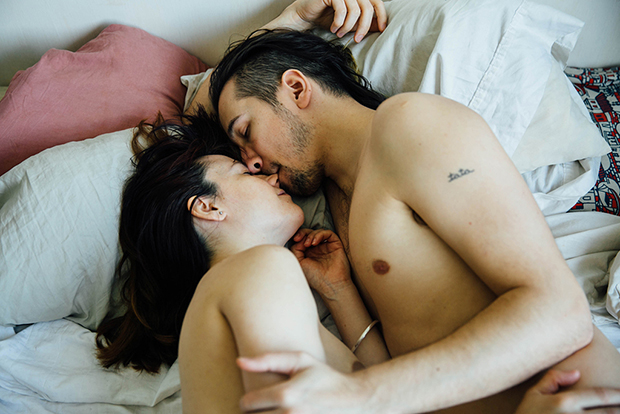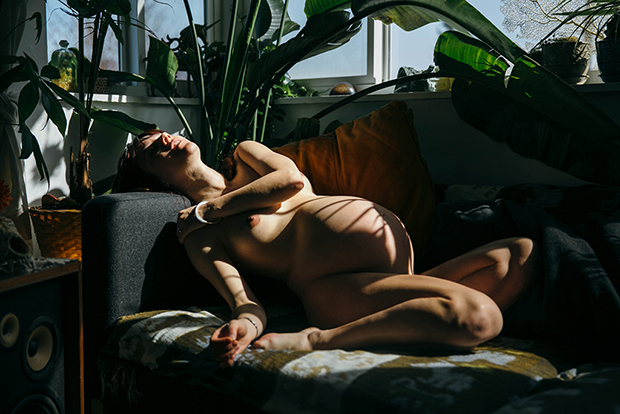 "They are maternity photos, but only because Dandi is pregnant," says Vancouver-based photographer Jackie Dives of her recent session with popular musician Dandi Wind and her partner Matija. She knew she would chronicle Dandi's pregnancy the moment she heard that the couple was expecting, and she knew that she would approach the work as a documentary series rather than a maternity shoot, cutting through the easy sentimentality of the genre to discover the authentic and spontaneous currents of sweetness and vulnerability that run between mother and father in the weeks preceding parenthood.
Dives knew Dandi since her adolescence, when the two girls attended high school together, but she admits that their adult friendship came about serendipitously, when the musician and multimedia artist offered to sit for a series of nudes. That initially shoot, which involved stripping down and munching on snacks, doubtless fostered an atmosphere of familiarity and trust between photographer and subject, and it was only natural for Dives to capture Dandi's most hushed and confidential moments with Matija leading up to the arrival of their child.
Dandi and Matija, says Dives, were complete naturals, and required almost no direction at all. What the photographer wanted, ultimately, were those ephemeral moments that cannot be staged or reproduced, those accidental instants of communion that arise only between two bodies who are completely and unconsciously at home beside one another. The goal was not to project some external idea of pregnancy onto the scene but to enter into Dandi and Matija's most intimate world, to allow their story to unfold in its own way and in its own time.
Since Dives released the photos, they have garnered an overwhelmingly positive response. Although she confesses that she can't quite put her finger on what has made them so popular, the photographer suspects that it has something to do with the fact that in a world of posed maternity photos, she reached for something honest. Her focus was not on Dandi's rounded belly but on the woman herself and the everyday realities of her life and love. "They are candid. They are fearless," concludes the artist.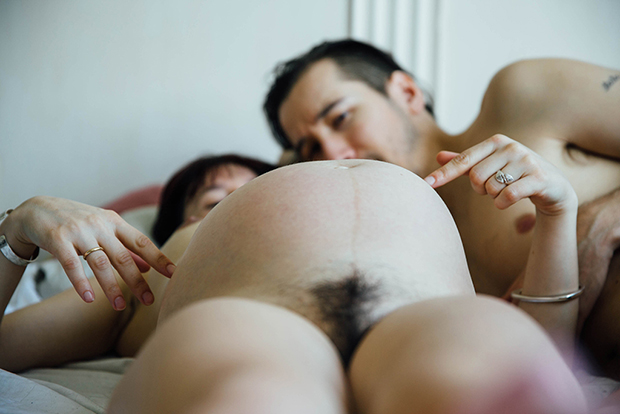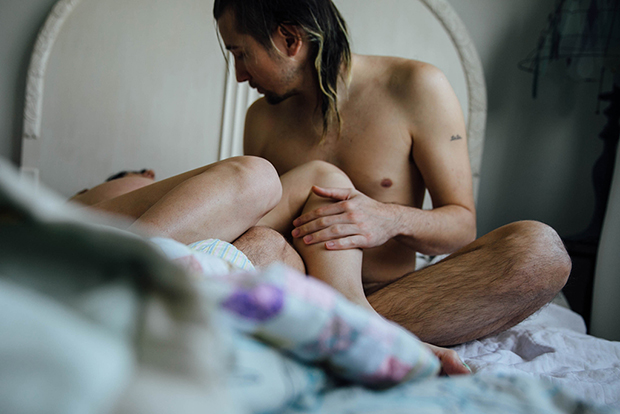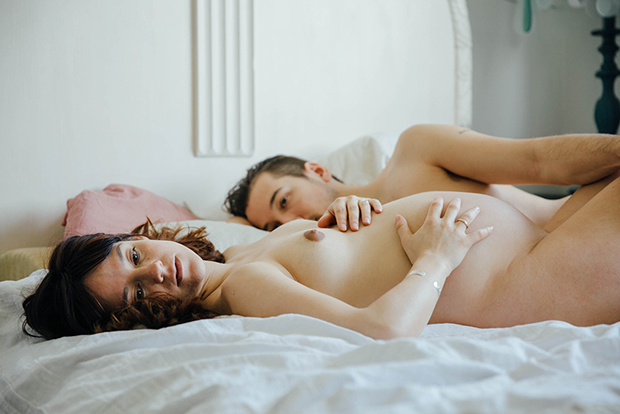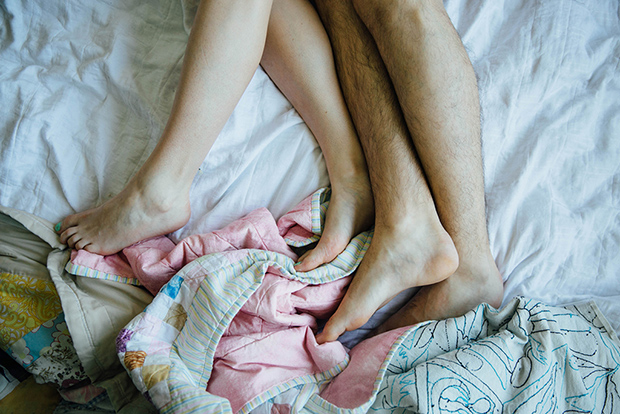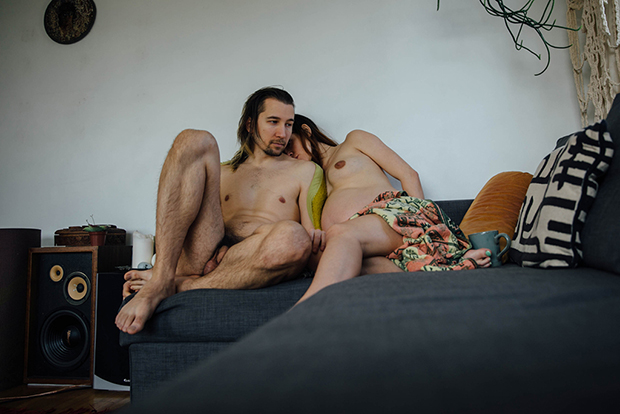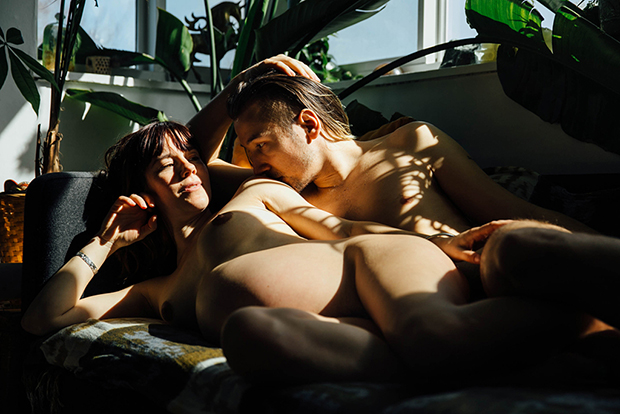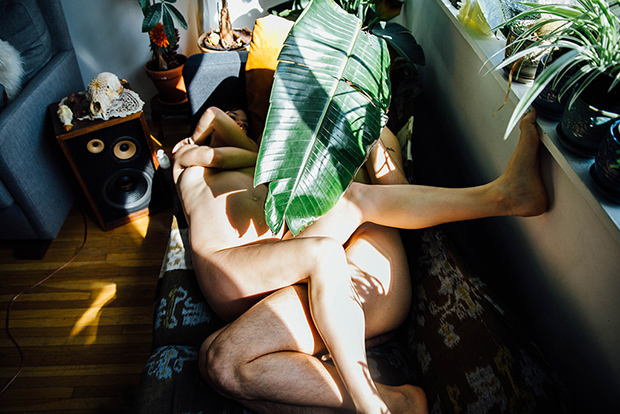 All images © Jackie Dives
Discover More