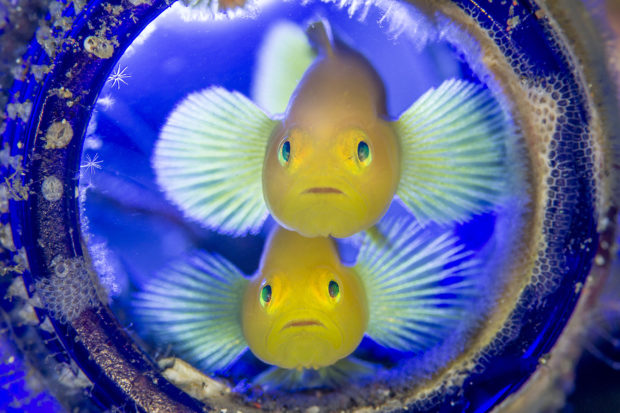 Date:2016/11/6. Shooting place: Osezaki Shizuoka.
Scientific name: Lubricogobius exiguus. English name: Golden goby.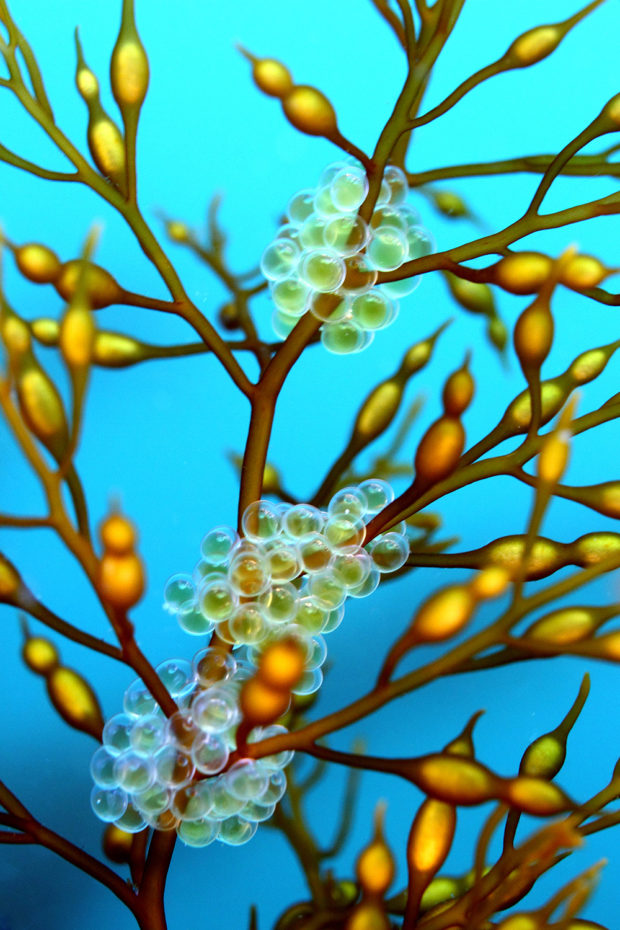 Date:2013/5/9. Shooting place: Hakodate Usujiri Hokkaido.
Scientific name: Sargassum horneri (Turner) C. Agard Hypoptychus dybows.
English name: Eggs of Naked sand lance with Sargassum.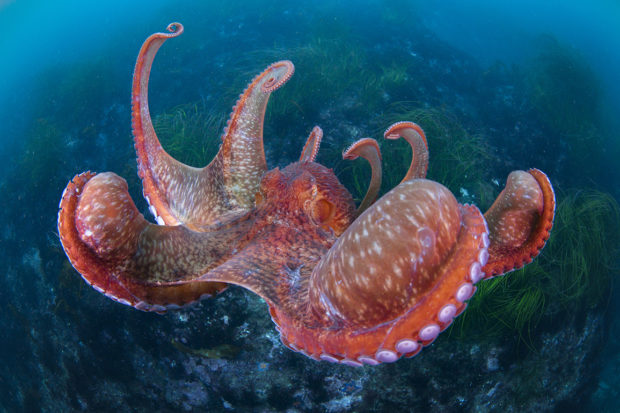 Date:2015/12/1. Shooting place:Hakodate Usujiri Hokkaido.
Scientific name:Enteroctopus dofleini. English name:Giant pacific octopus.
The ocean is a place of magic and mystery, perhaps the one last frontier left on earth. Its depths have never been plumbed or mapped; the marvels they contain are rarely revealed to those who walk the land.
Japanese photographer Toru Kasaya understands this well: we need not go far off shore before we encounter the mesmerizing and beautiful. "I take my photos near populous coasts. Not many residents are aware of the bountiful life under their noses," Kasaya reveals in his artist statement.
"Even fishermen, who make a living from the sea, are surprised when they look at my photos, saying that they had no idea marine creatures were living this way as they only see them out of the ocean."