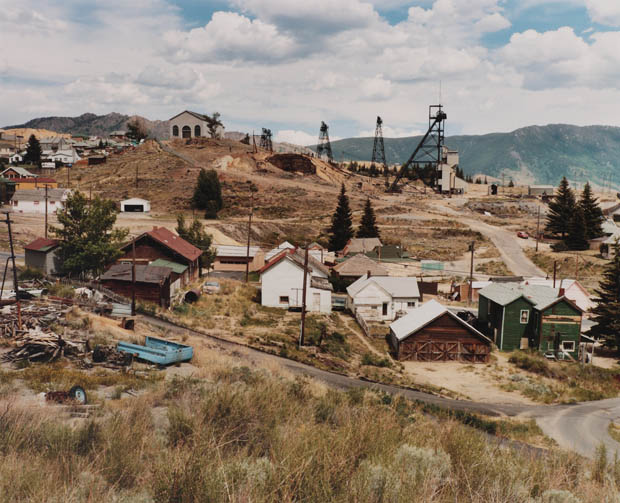 Mt. Con Mine and Centerville, Butte, Montana, 1985.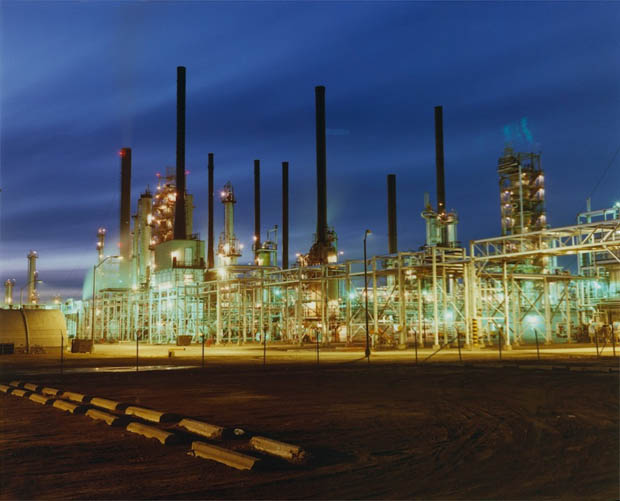 Fading Daylight along the Yellowstone River [Exxon Corporation, Billings, Montana], 1982.
It seems likely that the most enduring monuments that Western civilization will leave for future generations will not be Stonehenge, the Pyramids of Giza, the cathedral of Chatres, but rather the hazardous remains of our industry and technology. Landscapes of failed desire, these sites become both arena and metaphor for the most constructive and destructive aspects of the American spirit. The photographs become, finally, meditations on a ravaged landscape. – David T. Hanson
The American landscape has been heavily romanticized in the past through art, photography and literature, emphasizing nature as a source of human inspiration and portraying the landscape as a pure and untouched wilderness – a space symbolic of freedom, heroism and grandeur. In a new book called Wilderness to Wasteland, photographer David T. Hanson presents to us the 'Luminist images of our time'– the American landscape in ruin. In these 83 never-before-published photographs, he reveals the tragic environmental costs of industrialization.