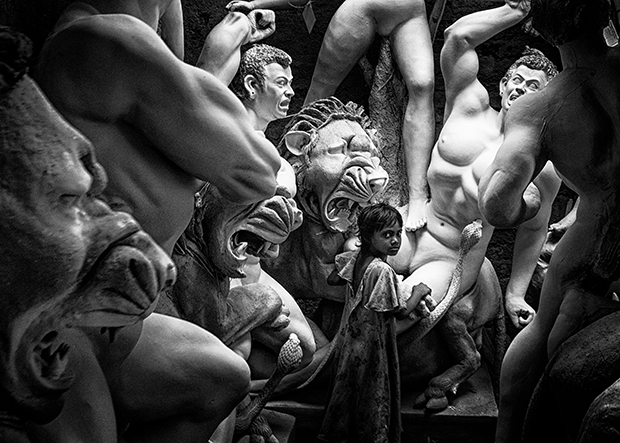 The teachings of total dependency on Gods are incorporated from the very early stages of childhood. But they are more prone to make someone God-fearing rather than God-loving.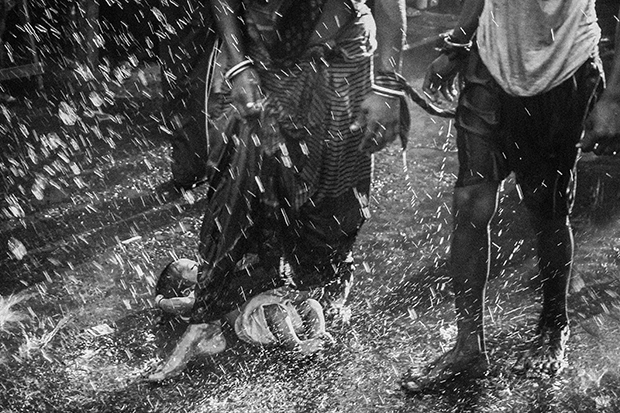 In another one of those superstitious rituals, a mother is told to walk over her child lying in a pool of water on the bare road to bring well being to the child.
For centuries now, Goddess Sitala is worshipped across India and believed to cure fever and such, she is also referred to as the Smallpox Goddess. She is said to have emerged in medical texts around the sixteenth century. The Kolkata-based photographer, Arka Dutta, however, sees through this deity, her followers and their rituals.