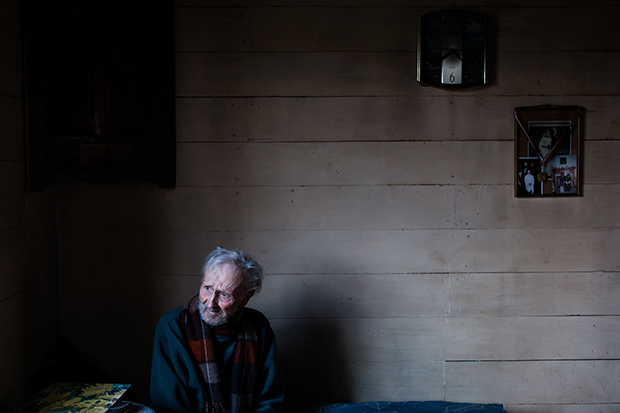 Hugo, the oldest man in the town of Las Cascadas, spends time sitting in his couch watching how the wind moves the trees on his farm on a cold winter day on July 25th, 2016.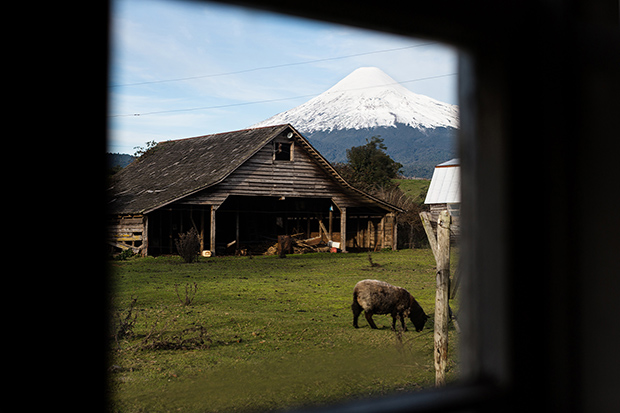 From his farm in southern Chile, Hugo says the Osorno Volcano is majestic, imposing, and the most beautiful in the world. While this view has been with him every day, he often confuses it with other volcanos.
Years ago, two men, Hugo Küschel and Teodoro Hofmann, lived in the village of Las Cascadas, Chile. Here, they tended their farms, raised their families, and became dear friends. Teodoro passed away in 1978, but more than thirty-five years later, his granddaughter, the photographer Constanza Hevia H., would meet Hugo for the first time. By then, Hugo was the oldest man living in Las Cascadas, and he and his wife Wilma spent their time inside their house, where the photographer became a regular visitor. "One day, I asked Hugo if he was afraid of death," she says. "He told me, 'Look, I look at it in this way: tomorrow or the day after tomorrow, one has to leave this earth.'" The Time I Have Left is her record of Hugo's memories and the final chapter of his life.