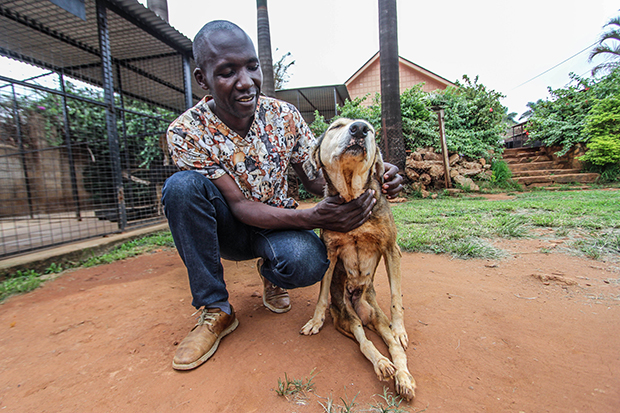 Alex Ochieng is the shelter's manager. Here, he is pictured with Hope, who was maimed eight years ago when she was hit by a car. She can now only walk with her front two legs. Unfortunately, due to lack of resources and medicine, it is getting harder to care for her, and the shelter is actively looking for someone to adopt her.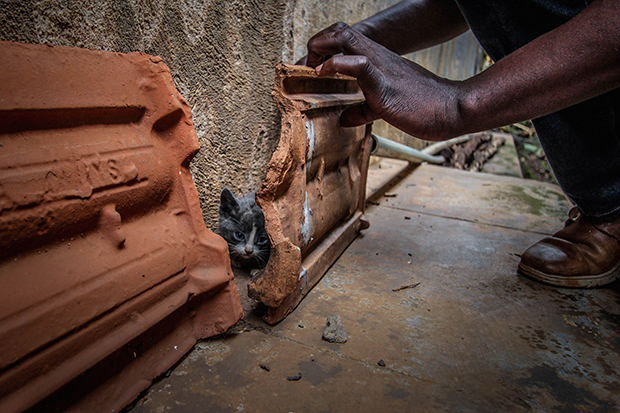 A kitten, abandoned by its mother, is rescued by Alex and taken to the shelter. Alex runs all the rescue missions.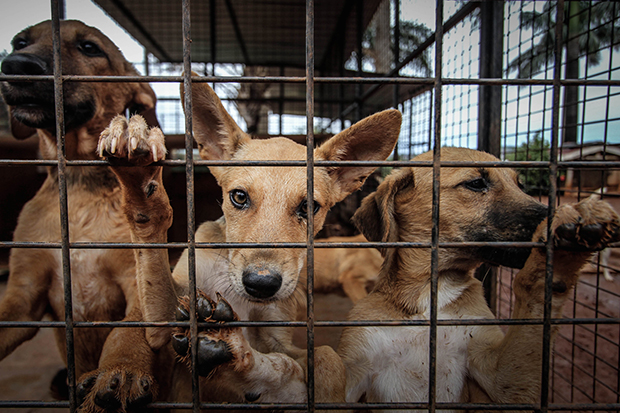 Abandonment is one of the main reasons there are so many dogs in the USPCA.
When Kampala photojournalist Sumy Sadurni first chose to document life inside Uganda's one and only animal shelter, she thought she'd be telling a story about dogs and cats. And she did, of course, but as it turned out, her story would also be about human kindness.