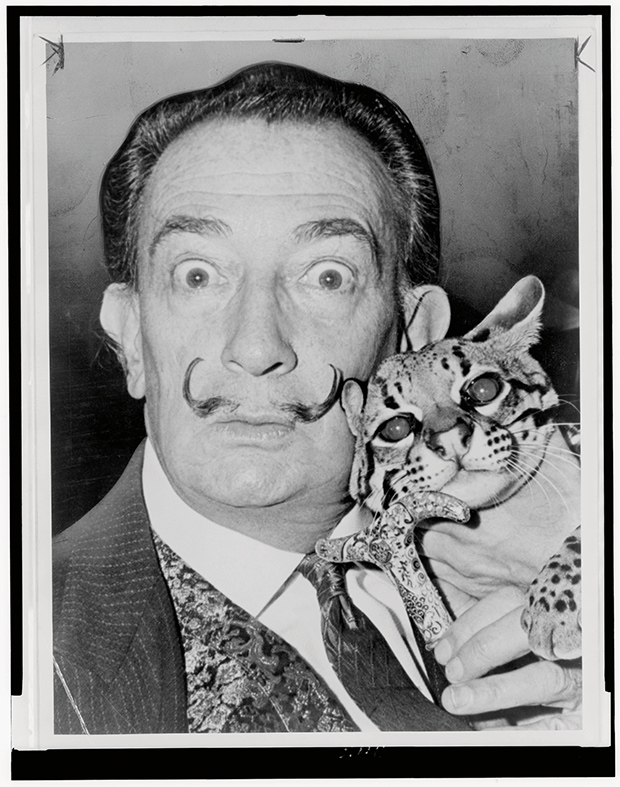 Salvador Dalí, World Telegram & Sun photo by Roger Higgins; image courtesy of the Library of Congress.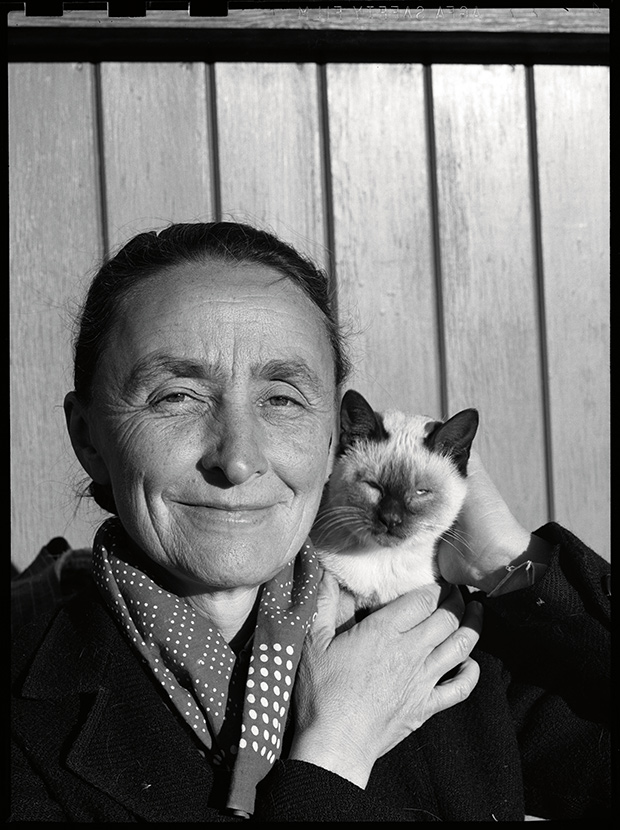 Georgia O'Keeffe, Photograph by John Candelario. Courtesy Palace of the Governors Photo Archives (NMHM/DCA), 165660
For editor Alison Nastasi, the ties that bind artists and animals stretch far into ancient times, when the Egyptians, Greeks, and Romans erected artworks in honor of their feline friends. For her new book, Artists and Their Cats, she uncovers some of the quiet, nocturnal moments shared in studio by some of history's greatest artists and their constant kitty companions.