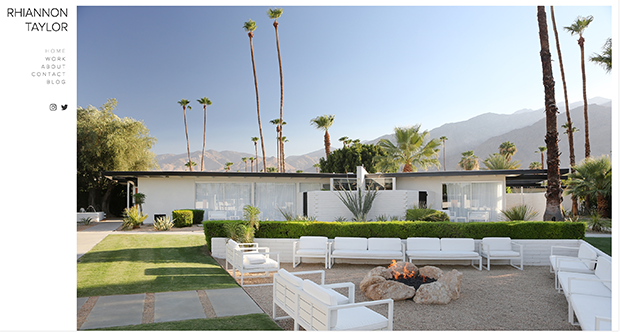 So far this summer, photographer Rhiannon Taylor has sipped wine on a balcony while looking out over Sydney Harbour Bridge, dined on hot and sour soup in Siem Reap while listening to the sound of singing monks, and visited a TriBeCa penthouse with a rooftop garden.
In the last year alone, she's traveled throughout Australia, South Africa, Bali, Abu Dhabi, Italy, the US, and more. She's chronicled these unforgettable trips on her blog, In Bed With, where she takes followers on an international adventure, stopping over in some of the most unique and unconventional hotels, resorts, and lodges on earth.
A Rhiannon Taylor photograph is instantly recognizable. It's clean and luxurious, and most often, it's accompanied by travel notes, detailing where she ate, where she slept, where she wandered. Frequent comments on her Instagram include: "So jealous!" "Sounds Heavenly!!" and "This looks like the perfect place to escape!" (exclamation marks included).
When building her blog and her commercial website, Taylor chose Squarespace, a platform that understood her pristine aesthetic and on-the-go lifestyle. We asked the photographer to tell us about her life, her travels, and everything she's learned along the way.