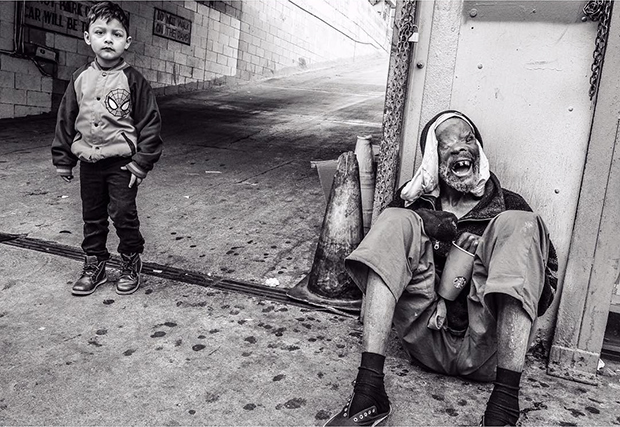 Los Angeles Street near Winston St: Jerry has been on Skid Row for years. Despite his devastating facial injury, caused by a rifle shot to the face as he sat at a bus stop over a decade ago, he's very easy to talk to and joke with and is very honest about his life. He's routinely bullied and has his belongings stolen regularly. He's in very poor condition physically, and I haven't seen him in months.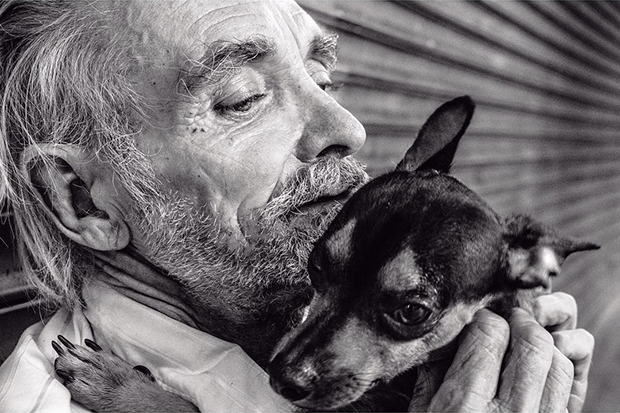 Spring Street between 5th and 6th: Larry first saw Rebel being beaten brutally by his owner on Skid Row around San Pedro Street. He implored the guy to allow him to take the dog, because he knew that the dog wouldn't survive much longer. He was given the dog, named him Rebel, and they are now inseparable life partners
"Get the fuck out of the car already, because if you don't, you'll never forgive yourself," photographer Suzanne Stein told herself as she passed by Jennifer's tent on Skid Row. She'd been photographing the faces of the area since October of the previous year, but this block could be unpredictable, and she was frightened. Still, Jennifer was worth the risk.