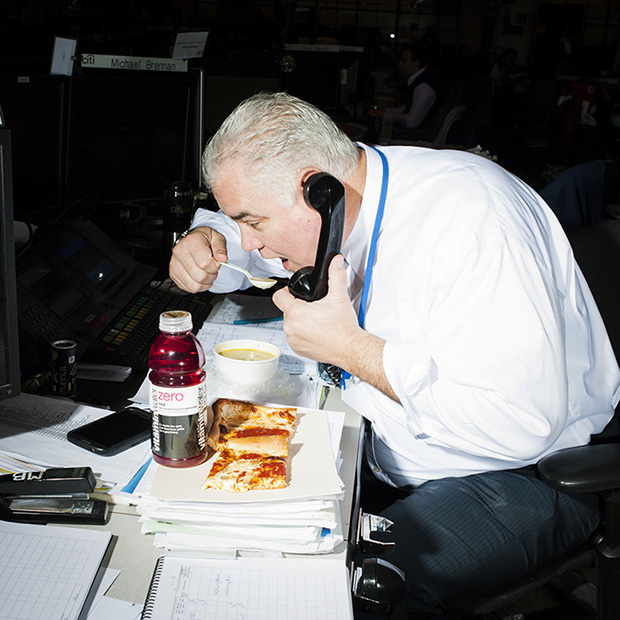 Michael Brennan, Managing director in high-yield bond sales, Citigroup, New York. Pizza and chicken soup.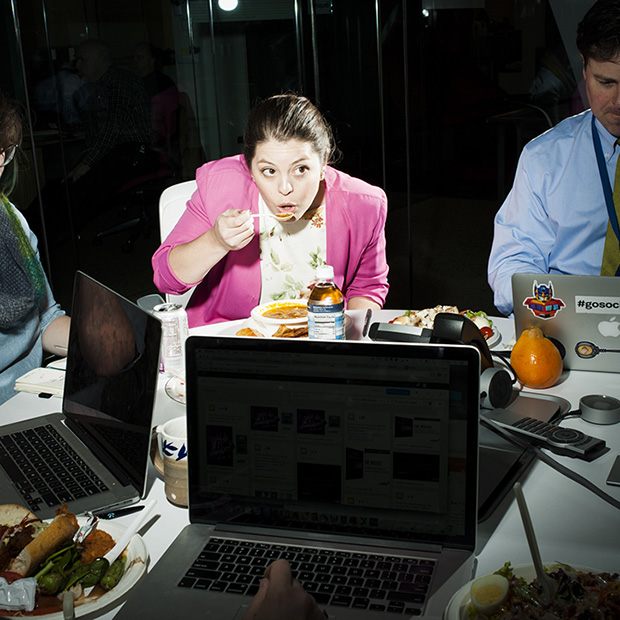 Monica Vaccari, Community manager of social media, Audible, Newark. Chicken-and-andouille soup; beignets for dessert.
"The way people eat at work is pretty sad," the disillusioned ethnographer June Jo Lee told journalist Malia Wollan of The New York Times Magazine. For the story Failure to Lunch: The lamentable rise of desktop dining, the magazine teamed up with New York City-based photographer Brian Finke to conduct a survey of the state of munching in American offices.