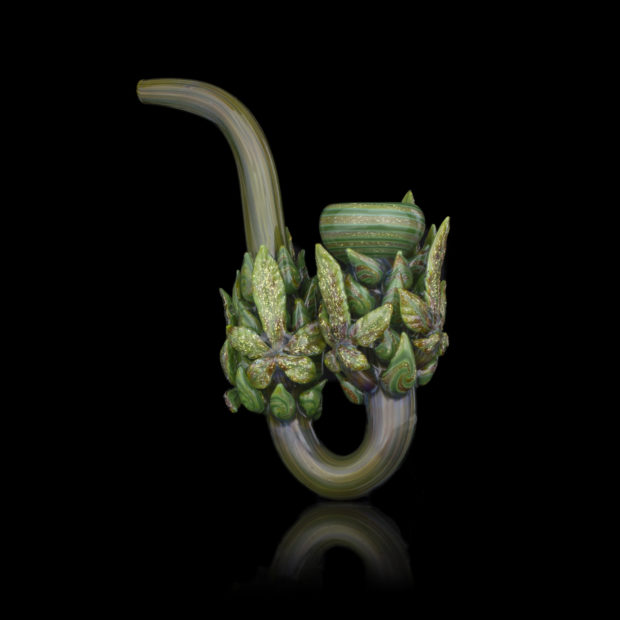 Mr. Gray. In the Garden of Weed(en).
Photography by Scott Southern @boro.vision, Collection of Greyspace.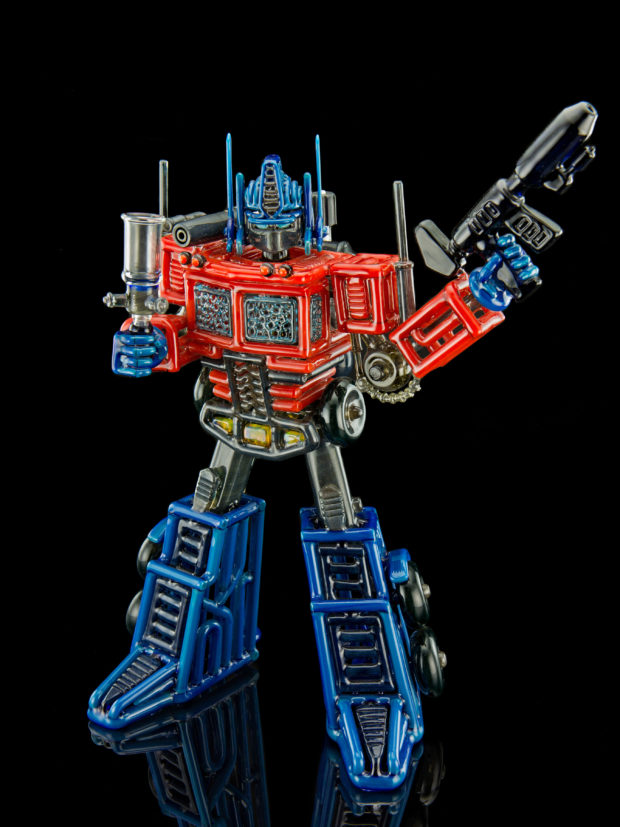 Banjo. Optimus Prime, 2013. Photography by Alex Reyna @areysocal.
Some folks smoke joints or vape on street corners and be done with it; but not all cannabis connoisseurs are nearly so informal. There are a self-selecting group of smokers who prefer the accoutrements the herb calls for, finding pleasure in hand crafted glass pipes that are as complex and compelling as the drug itself. Both an object unto itself and a vessel to the promised land, pipes have evolved into highly intricate designs by artists who live the life.
This is a Pipe: The Evolution of the Glass Pipe and its Artists (Nicholas Fahey & Brad Melshenker/INSTITUTE) chronicles the history the underground scene that began 40 years ago with the Godfather, Bob Snodgrass and follows the evolution of an art that takes Louis Sullivan's maxim of "form follows function" to a new high.