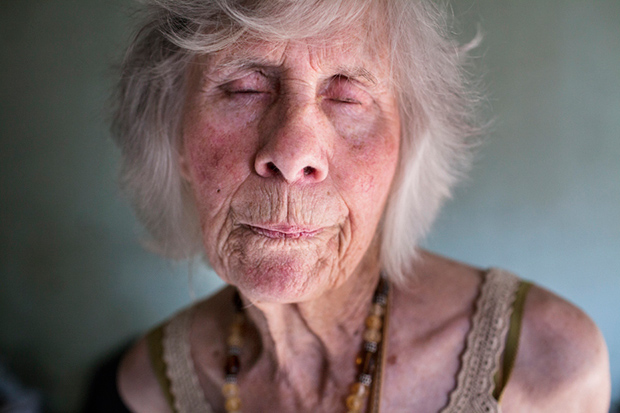 Lee on a rare hot summer evening.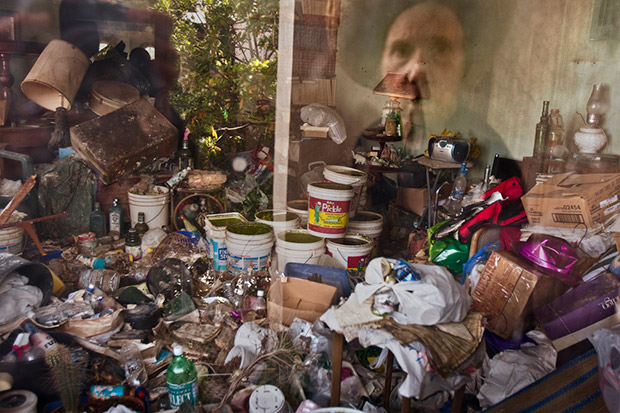 Lee is reflected in the front window of her house. Shortly after this picture was taken her son emptied the house, filling six dumpsters in the process.
At first, Jessica Eve Rattner knew Lee as a shopping-cart pushing raider of recycling bins, a dishevelled old woman with foot-tall dreadlocked hair. But a quick exchange in the driveway, while Lee scoured for recycled cans, changed everything. Instead of dismissing her outright, Rattner became smitten by her intelligence and quirky charm. She asked Lee if it was okay to photograph her, and to her surprise, she agreed.