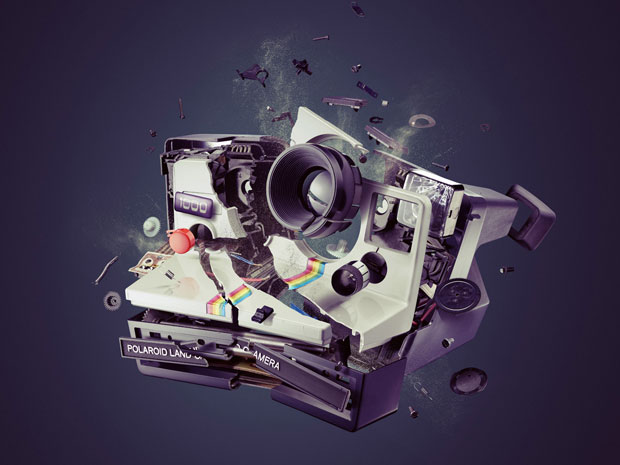 Polaroid "Onestep" 1000.
The Polaroid Land Camera 1000 was a consumer camera, launched in 1977 and produced until 1980. It used SX-70 integral film and was available in several models distinguished by the way it focused (fixed, zone-focus, autofocus).
The creative geniuses behind Austrian studio Staudinger + Franke have certainly found a raucous way to discard outdated gadgets in their series The Icons of Technology. A dynamic fusion of photography and post production, these electronic giants are literally detonated from the inside out.