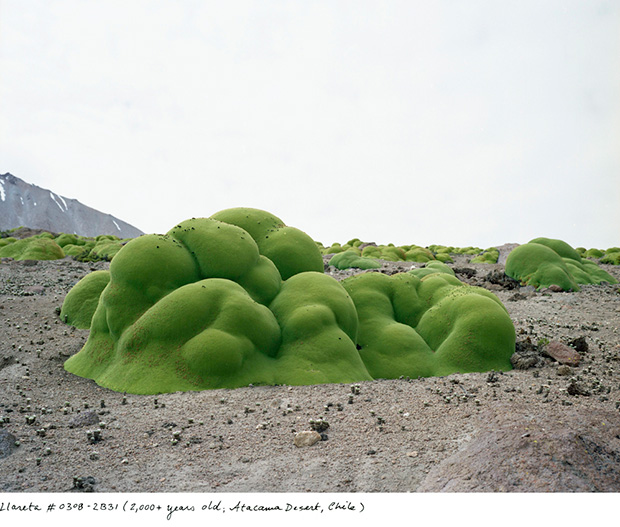 La Llareta #0308-2B31 (2,000+ years old; Atacama Desert, Chile)
What looks like moss covering rocks is actually a very dense, flowering shrub that happens to be a relative of parsley, living in the extremely high elevations of the Atacama Desert.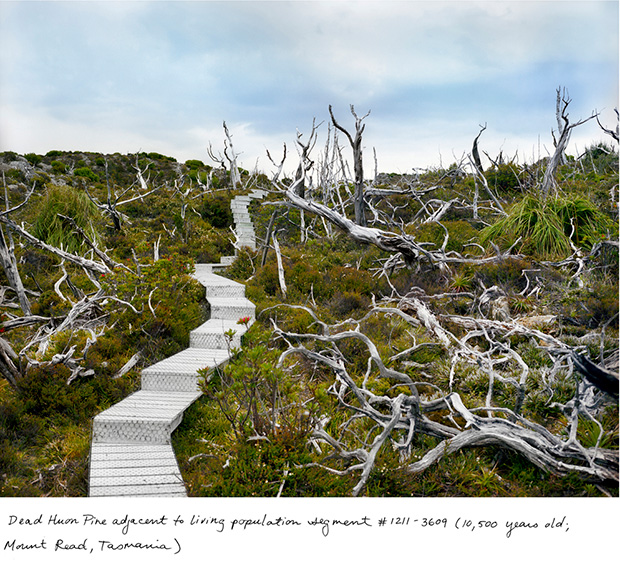 Dead Huon Pine adjacent to living population segment #1211-3609 (10,500 years old, Mount Read, Tasmania)
Fire destroyed much of this clonal colony of Huon Pines (as seen in this photograph) on Mount Read, Tasmania, but a substantial portion of it survived. The age of the colony was discovered by carbon dating ancient pollen found at the bottom of a nearby lakebed, which was genetically matched to the living colony.
For The Oldest Living Things in the World, Brooklyn-based photographer Rachel Sussman traveled to all seven earthly continents in search of the planet's most resilient living organisms. Working backwards from the year zero, the photographer collaborated with some of the world's top biologists and researchers to track down individual plants, corals, fungi, and bacteria that have persisted through at least 2,000 years to arrive at the present moment in human history.