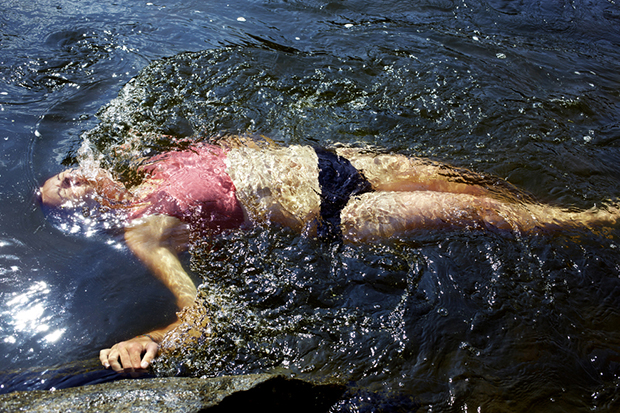 Appalachian Trail, Connecticut © Aurora Photos / Offset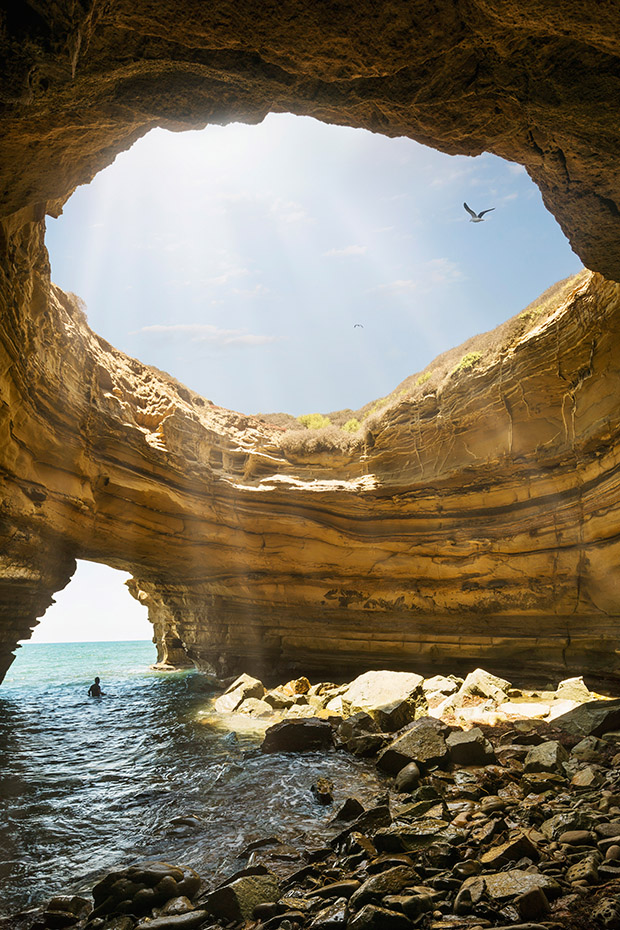 Sea cave, Sunset Cliffs, San Diego, California © Robert Benson / Aurora Photos / Offset
There's something special about swimming holes. They're private, secret, and mysterious in a way that borders on the clandestine. A telling entry from Urban Dictionary defines "swimming hole" as the following: "A natural body of water used by all the cool kids in a given area. Uncool kids aren't welcome there."
Whoever penned that humorous description was onto something. Do a quick internet search of swimming holes around the world, and you'll see the ones that appeal the most to travelers are those that are hidden from preying eyes. The ancient Hawaiians understood it. The Queen's Bath in Kauai was for many years the sole territory of the royals, who were thought to have been born from a divine and sacred line. The allure of swimming holes lies in part in their exclusivity.
It's easy to see why swimming holes are among the most coveted places on earth. Some of them are so bewitching they look like they're from an entirely different planet. In Havasu Falls, for instance, the water is rich with magnesium and calcium carbonate, which set it aglow with an uncanny turquoise tinge. At Wadi Shab mountain ravine in Oman, the nearby date and banana trees make the hot air as fragrant as the deep green waters are beautiful. Others were carved from igneous rock formations, forged from hot lava.
We combed through Offset's collection of work by international photographers to find the most exquisite depictions of the world's swimming holes, from Italy to California, Iceland to Puerto Rico. Some are well-known, and others are a bit more low-key and hidden. At the risk of exposing all their secrets, we present them here, for your enjoyment.