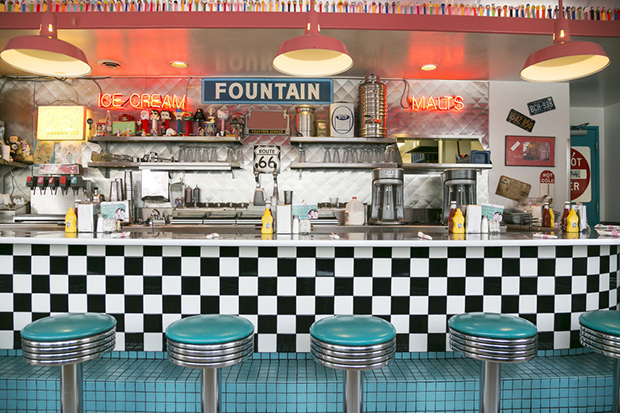 Route 66 Diner on Central Ave, Albuquerque, New Mexico © Julien McRoberts / Offset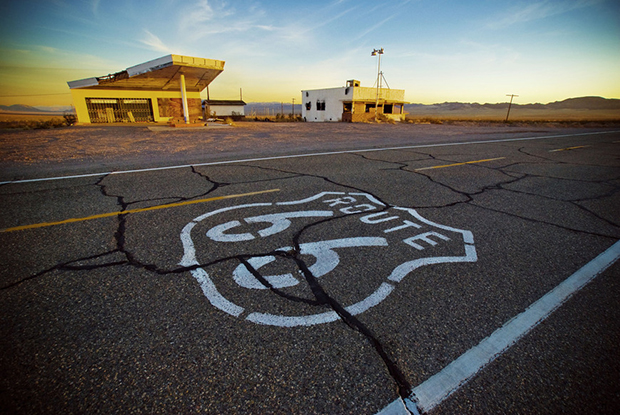 Route 66, California © Cavan Images / Offset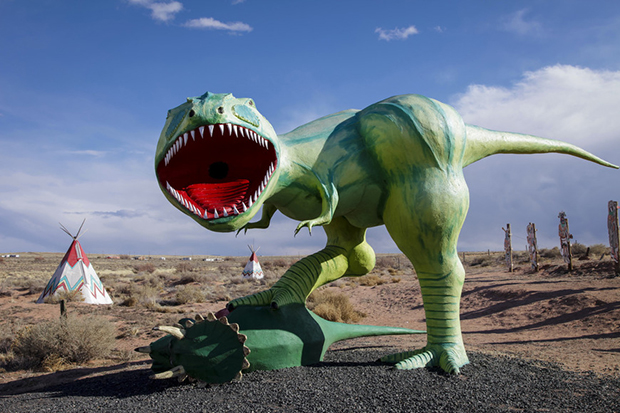 Fake dinosaurs along Route 66 in Holbrook, Arizona © Julien McRoberts / Offset
"I feel like much of our country has become one big strip mall," confides American photographer Julien McRoberts, who has spent much of her life traveling the world. But there's one place that maintains the allure of the old American West: Route 66, the 91-year-old highway running through eight states, from Chicago, Illinois, to Los Angeles, California.
Route 66, the subject of the nations best rhythm and blues songs (Route 66 by Bobby Troupe) and literary classics (The Grapes of Wrath, On The Road), was decommissioned in 1985, 60 years after it opened. In the words of Smithsonian Magazine's Megan Gambino, the American treasure "is not aging gracefully." Though some 85% of the road remains drivable, much of the once-flourishing businesses that once lined the iconic highway have packed up and moved along. Places are abandoned; the neon signs have been turned off for the final time.
Still, sentimental souls still cherish the long-forgotten highway. Some motel owners refused to leave their beloved "Mother Road," and some portions have survived the fall from grace. McRoberts, an Offset photographer, understands the persevering spirit of Route 66 more than most. Over the course of four years, she made the journey across the entire 2,400 miles that once supported the country's westward migration.