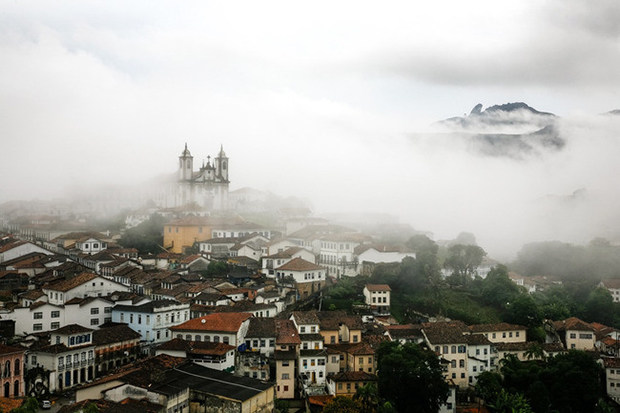 The town of Ouro Preto and Our Lady of Mount Carmel Church in the Mina Gerais State in Brazil © Yadid Levy / Offset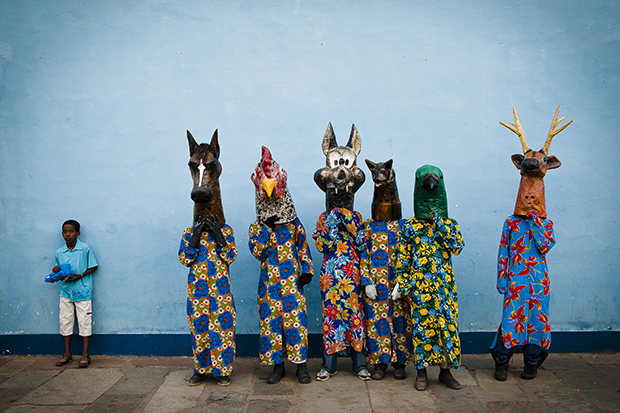 People line up wearing animal masks in Northeast Bahia © Gabriel Boieras / SambaPhoto / Offset
The cultural diversity of Brazil, cultivated over 500 years of recorded history, has given rise to some of the most distinctive travel experiences in the world, from the five days of elaborate parade floats, cross-dressers, stolen kisses, and laughter that fills the streets during Carnival to the sleepy days spent sunbathing on 5,000 miles white sand beaches.
Only in Rio de Janeiro can you sip frozen drinks made with açaí berries fresh from the Amazon, join the locals playing footvolley–a cross between beach volleyball and soccer– between dips in the surf, or listen to the percussive music flowing from the spontaneous Samba circles that crop up throughout the Lapa neighborhood.
In honor of the upcoming 2016 Summer Olympics in Rio de Janeiro, we've selected some of our favorite images from Brazil, all curated from the remarkable Offset collection. These photographs capture the flavors Bahia, where seafood stew is cooked in a clay pot and served fragrant and spicy, and the colorful facades of old, colonial houses that line the oldest, most well-trodden streets of Salvador.