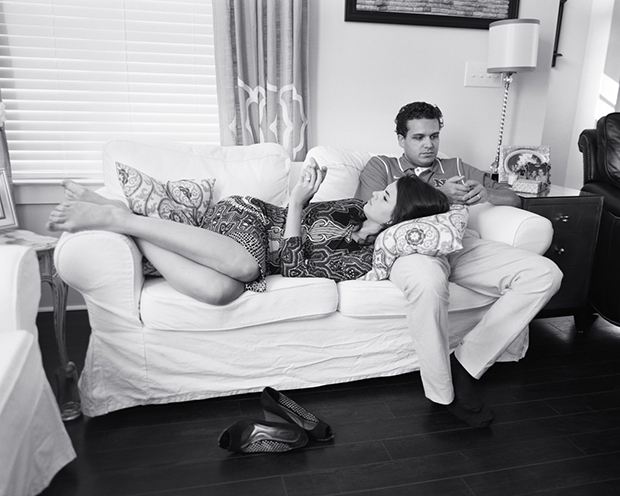 © Eric Pickersgill, whose series 'Removed' took mobile phones out of images to convey the personal disconnect that technology has facilitated
Eric Pickersgill: My career has changed drastically. I am now represented by Rick Wester Fine Art in New York and will be bringing my work to PULSE Miami Beach Contemporary Art Fair in December as well as AIPAD and a show at Rick Wester Fine Art in 2016. I am able to do this work full time and am starting new projects as well as working on international commissions and editorial assignments. All of which were not options for me 2 months ago. It is still surreal to think about as I type this, and I am so grateful for all of the guidance and support I have received along the way.
For the second part of our three-part series of posts on "going viral," we asked some of our favorite viral photographers to tell us about if and how the experience changed the course of their careers. Find the first part- in which we discuss the potential drawbacks of going viral- here, and be sure to reserve your spot at The BlowUp, where nine NYC-based viral sensations will tell the stories behind their images.