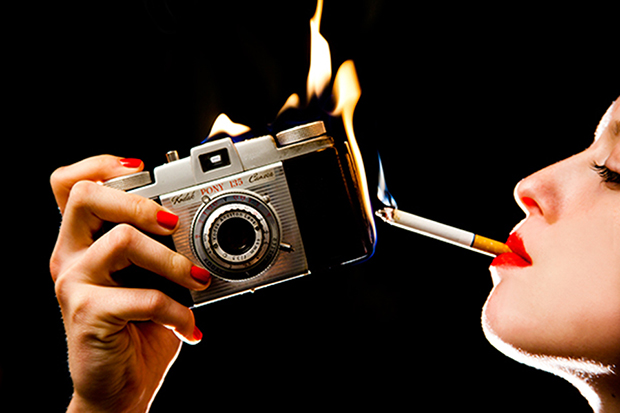 © Tyler Shields
Tyler Shields: Nothing.
Gretchen Robinette: One thing I would like to change is the major news outlets constantly seeking out free photo/videos on Instagram on groundbreaking news stories. It's a way to not hire or pay any real photographers. I see constantly as a comment, "Hi, this is WNBC. Can we use your photo on all platforms for credit? Reply 'yes.'" And some non-professional photographer thinks this leads to work eventually, or it's just cool to have a photo on a news site. It's not cool because its reducing the quality of news content and taking work away from professionals. Instagram has made it too easy for companies to get free photography, and the average person has no idea what this is doing to the photo industry.
Muir Vidler: The fees! I've always loved doing editorial work, and I still do a lot of it. One of the best things about shooting portraits and reportage for magazines is that you get to go to some really interesting places and meet very interesting people. But the money's worse now than it was when I started. There are of course other fields of photography that pay well, but it's a shame that it's now pretty hard to make a good living with just editorial work.