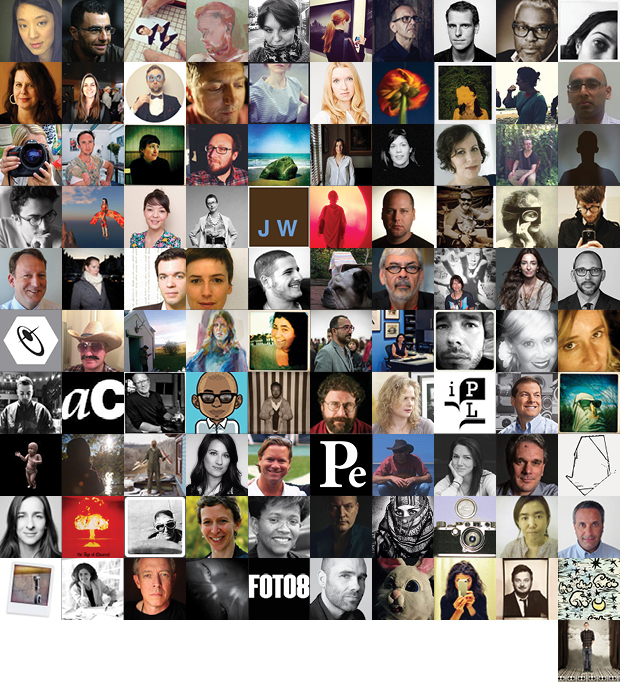 Want to keep up with what's happening in the photo industry? Then this list is for you. We were planning to stop at 50, but before we knew it we ended up with a whopping 101 photo professionals that we think have the most engaging Twitter feeds out there.
We've included feeds that are informative, entertaining, and most importantly that offer us a window into the interests and inspirations of some of the most creative people in the photo world. Whether at the pinnacle of their careers or just starting out, the overriding common thread of those that made the list is that they all share a passion for photography and want to share their knowledge and findings with their followers.
Note: The list is in no particular order.
1. Donald R. Winslow / @donaldrwinslow
Editor at News Photographer magazine for NPPA. Teaches at John Cabot University & John Felice Rome Center.
2. David Campbell / @davidc7
Visual storytelling, politics, social media. Secretary to World Press Photo 2014 contest jury.
3. Kathy Ryan / @ryan_kathy 
Director of Photography at The New York Times Magazine.
4. Ken Geiger / @kengeiger
Deputy Director of Photography at National Geographic Magazine and Pulitzer Prize-winning photographer.
5. Michael Wichita / @MichaelWichita
Director of Photography for AARP Media in DC.
6. Vaughn Wallace / @vaughnwallace
Deputy Photo Editor at Al Jazeera America.
7. Kira Pollack  / @KiraPollack
Director of Photography and Visual Enterprise at TIME and Executive Producer of Red Border Films.
8. Alessia Glaviano / @AlessiaGlaviano 
Senior Photo Editor at Vogue Italia and L'Uomo Vogue.
9. Patrick Witty / @patrickwitty
Director of Photography at WIRED.
10. Judith Wesch / @judith_photo
Photo Editor at Le Figaro.