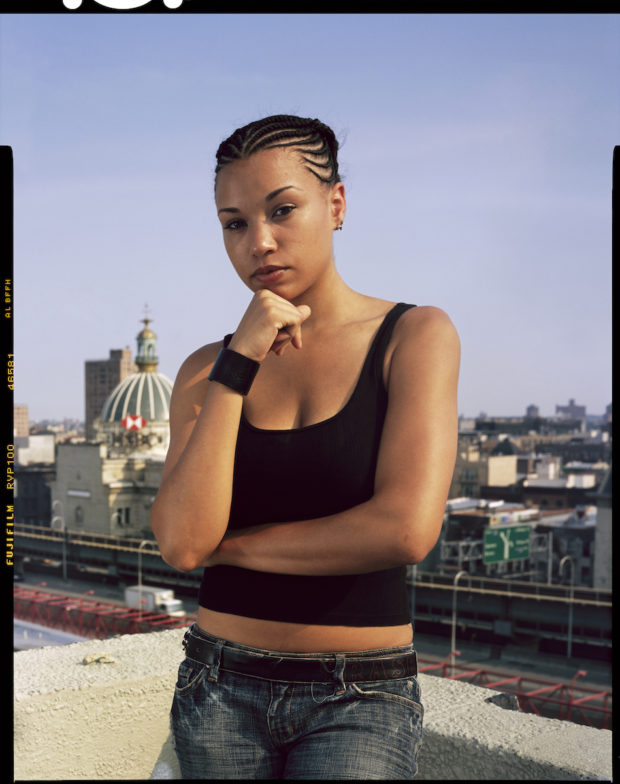 Lola Flash, Dominque, Brooklyn, 2011, from the series [sur]passing.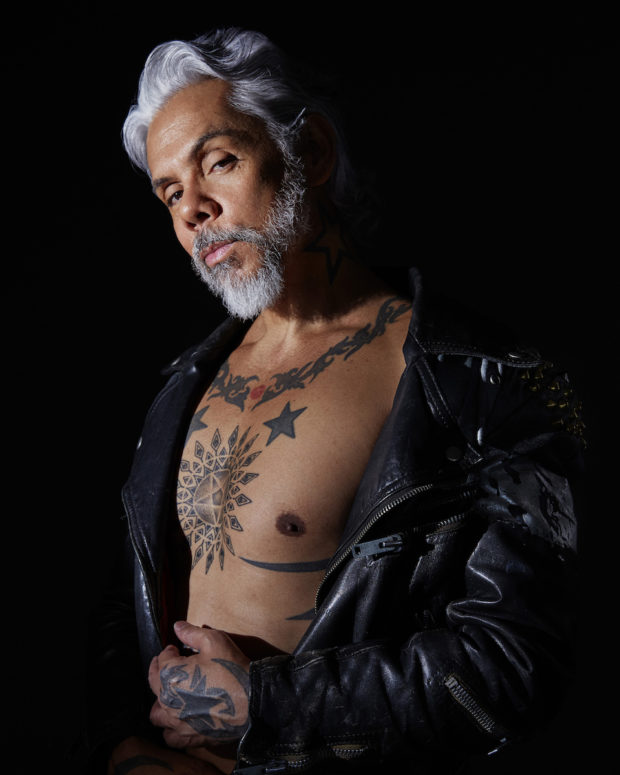 Lola Flash, Raven O, USA, 2017. From the series LEGENDS.
African-American photographer Lola Flash first rose to prominence during the late 1980s when she began documenting the work of the AIDS Coalition to Unleash Power (ACT UP). As a member and activist, Flash photographed demonstrations in New York, Washington DC, and London, marching in solidarity in a life-or-death fight against the government.
She developed her signature cross-color style at this time as a means to subvert the perceptions of race and representation that have long informed and defined so much of the photographic canon. The subject of color has been a thread that continues throughout her work, leading her to explore the subject of colorism and the impact of pigmentation on Black identity and consciousness.
In the new exhibition, [sur]passing on view at Autograph in London through August 17, 2019, Flash presents a series of larger-than-life portraits of global diasporic figures posed against the urban skyline, inviting us to consider our response complexion in all its many splendored forms.
It's a subject that is discussed at length within the Black community, in large response to the conditions imposed by white supremacy. Many outside the community may consciously or unconsciously ascribe to the heavily socialized stereotypes around light and dark skin, not to mention hair texture and facial physiognomy. By centering and celebrating color, Flash continues to push redefine representation of Black identity from the inside.
The exhibition also includes a selection of bold and experimental early works from Flash's series Cross Colour and Gay to Z, alongside works from her ongoing series LEGENDS, portraits of prominent members of queer and non-gender conforming communities. Here Flash reflects on working three decades in the trenches.