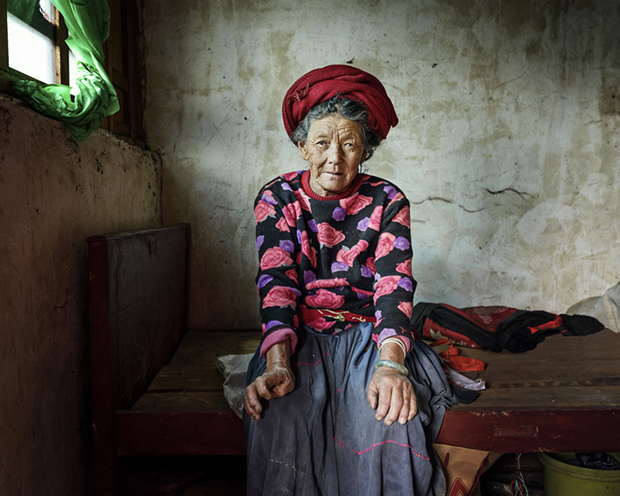 Pema Lamu (73) from the village Zhashi. Faces and hands of most Mosuo women are marked by the daily working hours in the fields. There is a clear division of labor between men and women. Women are responsible for household duties and farmwork and men for heavy labor and funerals. Usually, it is the Dabu who is working the hardest.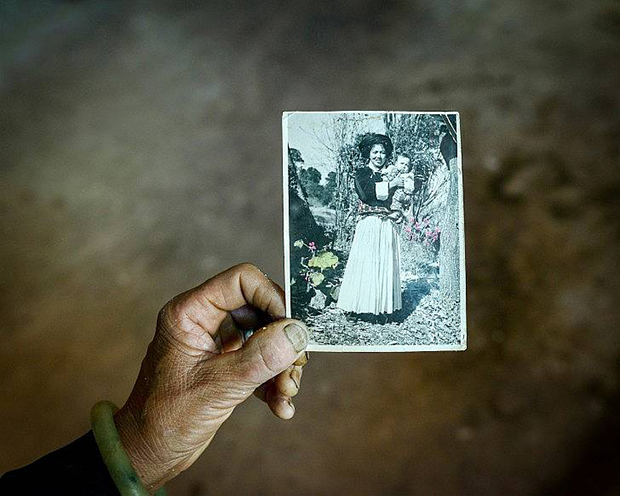 Du Zhi Ma holds a photograph in her hand, a portrait of her, which was taken about 35 years ago. In the photo, she carries one of her three children in her arms.
In order to get to China's Lugu Lake, where the Mosuo people live, German photographer Karolin Klüppel traveled by road. That road, she says, has only been around for one or two decades. Before then, the area was relatively remote, sheltered from curious outsiders. Today, there's not only a road but also an airport. Tourists arrive by plane a few times a week. Life is changing for the Mosuo, especially the women.