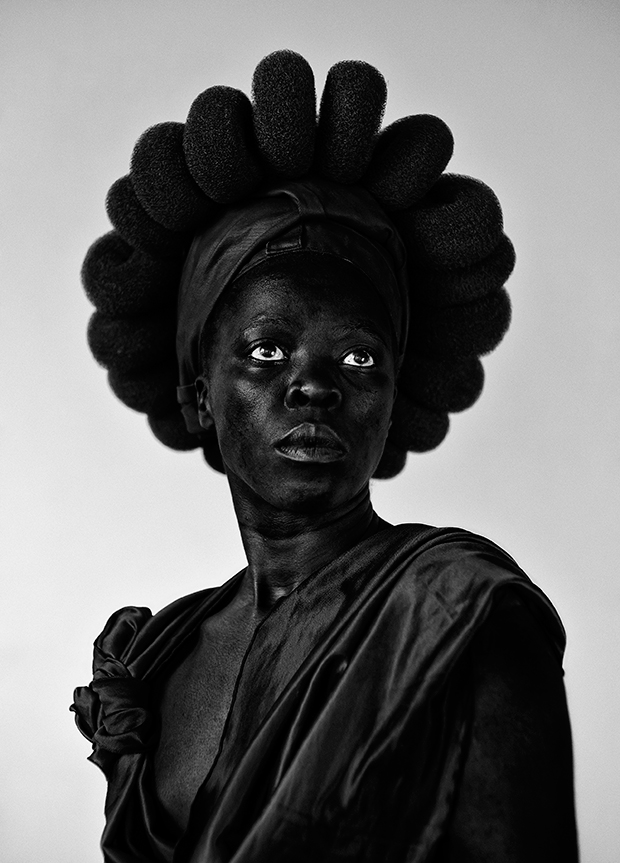 'I'm reclaiming my blackness, which I feel is continuously performed by the privileged other. My reality is that I do not mimic being black; it is my skin, and the experience of being black is deeply entrenched in me. Just like our ancestors, we live as black people 365 days a year, and we should speak without fear.'  -Zanele Muholi
Photojournalists and editors know it—some consumers do too—exoticism sells. People in the west are fascinated by images that reinforce their preconceived ideas of what a culture "out to look like", seeking poverty, isolated traditions and stereotypes such as African women adorned with cowrie shells and color. Their quest for "authenticity" is so narrow in scope that its seekers often ignore the complex, modern realities experienced by black people in different regions of the world.
Visual activist photographer Zanele Muholi has her first solo exhibition opening this month at the East London gallery Autograph ABP. For more than a decade, she has focused on documenting black LGTBQI people in South Africa. Her ongoing portrait series Somnyama Ngonyama was inspired by her experiences on the road and the socio-political events she encountered along the way. Using her body as a canvas, her psychologically driven portraits confront the politics of race and representation.