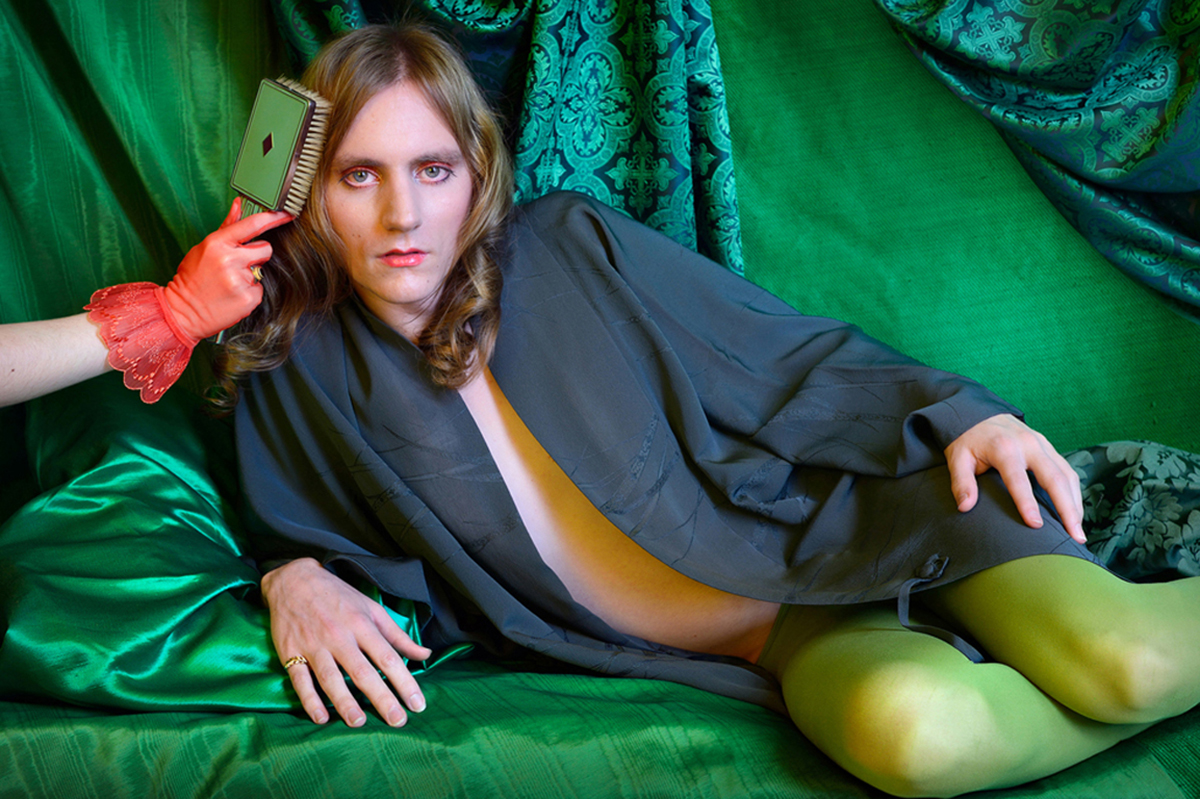 In the beginning, Lissa Rivera says she and her partner BJ Lillis had "no money and no plans" for their portraits. They set up their photoshoots purely for the joy of it. Once, they went shopping at a discount fabric store on Flatbush Avenue in NYC, where they discovered a yellow polyester chiffon. Another time, BJ wore their Victoria's Secret 'Pink' sweatpants for an impromptu session at home. "We were having fun with my crappy lens," Rivera remembers. "It had terrible focus. Didn't matter to us. Played dress-up all day in the kitchen on a warm Saturday afternoon."
Those warm afternoons since have grown into a years-long collaboration, beginning with their project Beautiful Boy (previously), comprising three chapters of photographs, each more sumptuous than the last. Five years ago, when the series was in its infancy, it was selected as one of the winners of the Feature Shoot Emerging Photography Awards, then in its second year.
They had just recently fallen in love. Since then, Rivera and Lillis have built a life together, and they've continued to work hand-in-hand and side-by-side. To coincide with the open call for submissions for this year's Emerging Photography Awards, we had the chance to catch up with them and learn more about their recent work.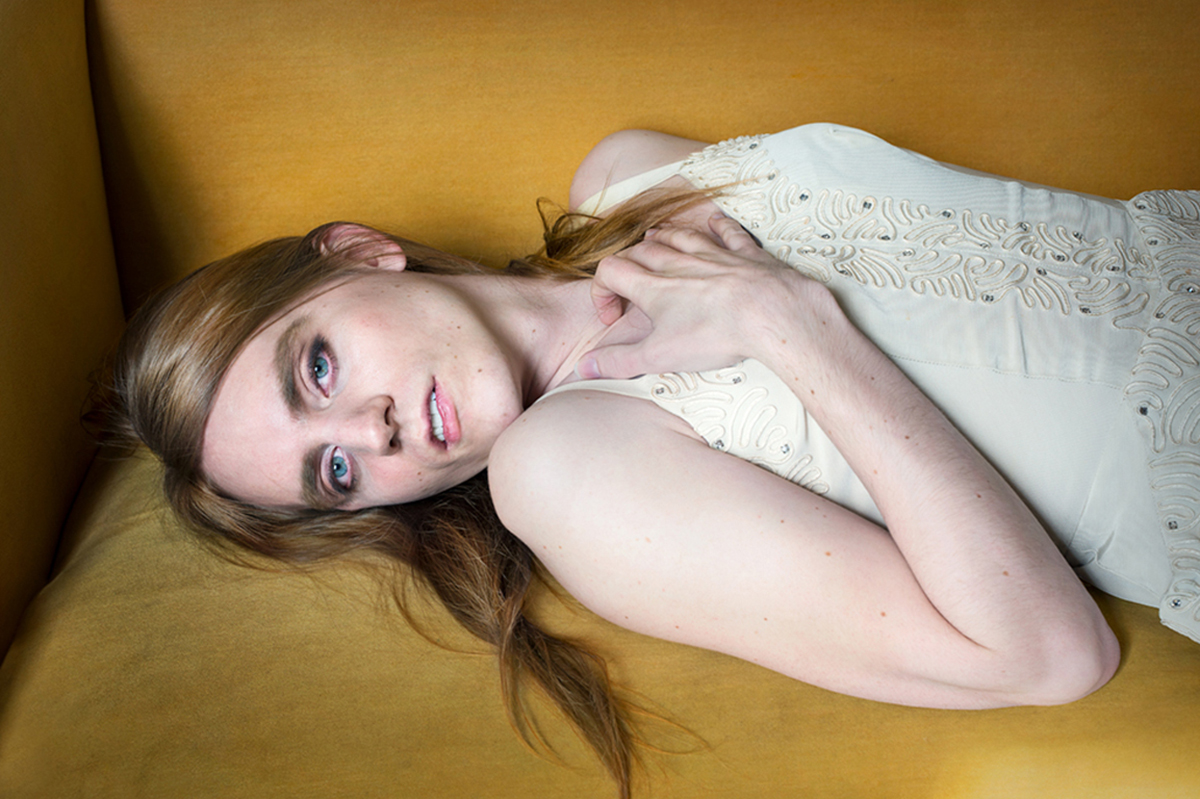 You won the 2nd Annual Emerging Photography Awards for your collaborative series Beautiful Boy. What did this project mean to you back then, and what does it mean to you now?
"At the time, the project was still really new! We were really getting to know and love each other in real-time, and the photos both reflected that growing and intensifying relationship, and also influenced and contributed to it. Like any long relationship, our dynamic has changed over the years.
"But I think one of the great things about a long term relationship—and a long term art project—is that the layers of meaning never seem to fall away, they just build one on top of the other, and all the old meanings and feelings, that rush of excitement and newness, is all still in there, underneath. Our more recent work explores new themes and ideas, some of them a little darker and more emotionally and historically complex than our earliest photos—but they still also have a lot of that original energy of love and exploration and playfulness, manifesting on some level beneath or inside of the newer themes and ideas we are exploring."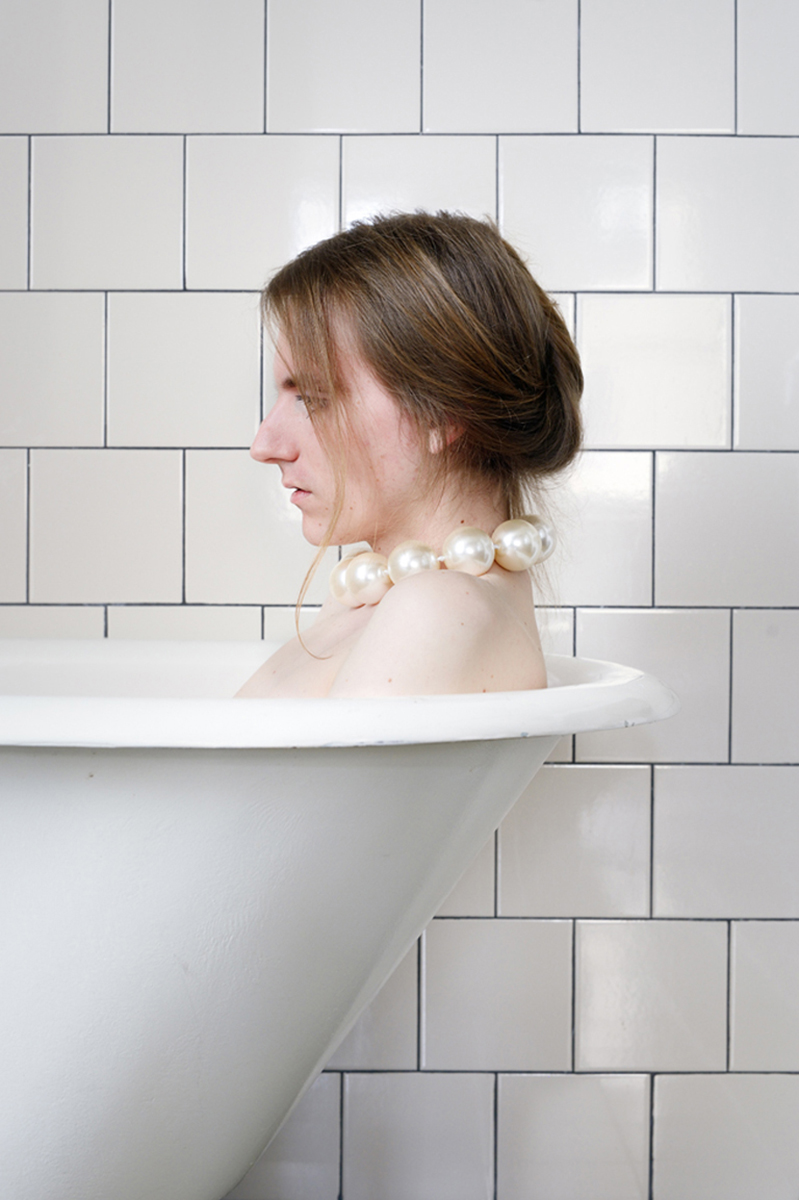 What was your experience like after winning the awards?
"??Winning the Emerging Photography Award was a huge deal for us. It was a vote of confidence at a moment when we really needed it, and it also led us to where we are now. We are happy to be represented by ClampArt, a gallery in NYC run by Brian Clamp. The work took off from our first solo show there and has traveled as a solo show to many places.
"Some of our favorite venues are educational institutions and smaller cities, where the work sparks conversation. Pieces have been acquired by museums such as the Museum of Fine Arts, Houston, where it was later put on display in a history of photography exhibition in the new photography wing. Another great moment was being included in the Bent Pride auction at Sotheby's curated by Aimee Pflieger–as the work was placed in the context of some of our most treasured historical influences."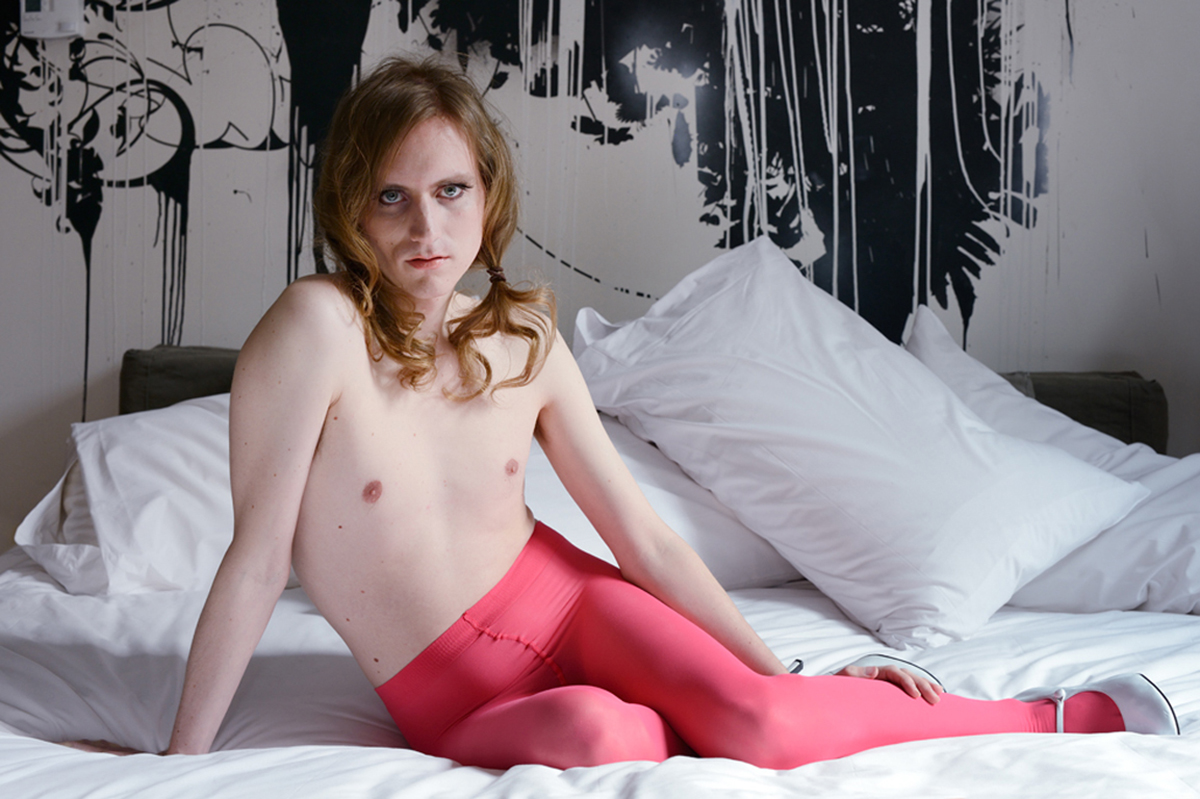 What have been some of your proudest moments in the years since 2016?
"We've had a few different solo shows and feel so lucky to have been able to share the work so widely. Our first real solo show in New York was an incredible experience; to really see the work come together and make a coherent artistic statement was so satisfying. From the beginning, one of the goals of the project was to distribute the photos as widely as possible, to get these images of gender nonconformity out into the world, and it has been a huge thrill to see that come to fruition in different ways.
"But I think the most amazing thing has been the conversations we've had with people, from high schoolers to retired people and everything in between, gay, straight, trans, queer, nonbinary, across all kinds of spectrums and backgrounds, who were touched by the work, and often have had a really personal experience with the work. We've also shown the work at a few different high schools and colleges, and the enthusiasm and creativity and excitement of the younger generation has been just so incredibly encouraging and has made us feel so hopeful about the future."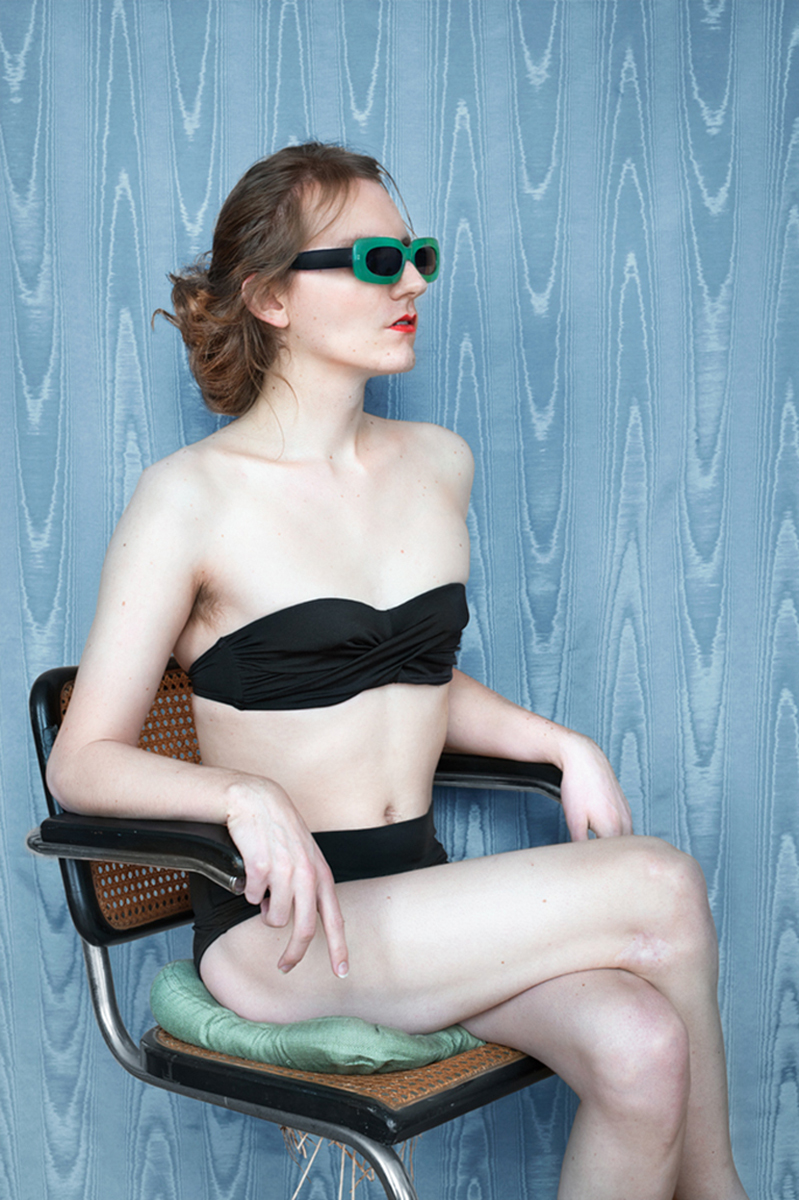 What are you two working on right now?
"The next stage of our project is called The Silence of Spaces. It is a continuation of Beautiful Boy in some ways, but also a real departure, exploring the relationship of religion to both female and male bodies and ideals of beauty or physicality over time. We've shown parts of this project, but the coronavirus pushed back its real premiere, so we're excited to finally get this work out there. This work is a little darker, a little more intense, and a little more questioning—but it's also been an illuminative experience to work on, to see our practice as a photographer and a model, and also as a historian, in BJs case, really come together in new ways."

Submissions for the Feature Shoot Emerging Photography Awards are open through September 3rd, 2021. Submit your single images here, or enter your series for consideration here.
Discover More