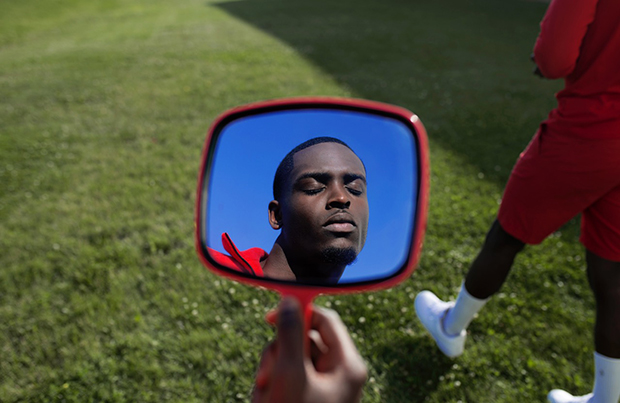 Kinship © Benedict Adu / Sunday School
The rise of the digital age brought along with it a newer appreciation for photography, storytelling and other creative endeavors. Additionally, the growing presence of the Internet in most people's daily lives has facilitated a new desire for them to create works and share them with others. Oftentimes, however, young creatives lack the skills or knowledge to accomplish what they truly intend to and what they initially imagined. In this current age ruled by a digital world in which sharing and creating has never been easier, collaboration and guidance are sometimes necessary. By providing a platform allowing creatives from different fields to create visually stimulating and inspiring visual stories, Josef Adamu's Sunday School represents the creative hub par excellence and the future of visual collaboration in the digital age.
Modeling, creative direction, and styling among many other things are the areas in which the Toronto-based creative shine the most. Through Sunday School, a creative agency founded by Adamu last April 2017, the multi-hyphenated creative is able to use his many skills by collaborating with fellow creatives looking for a place to hone theirs. It is through photography, videography but also written content that Josef and the other members of the school aim to convert real-life stories into digital experiences.