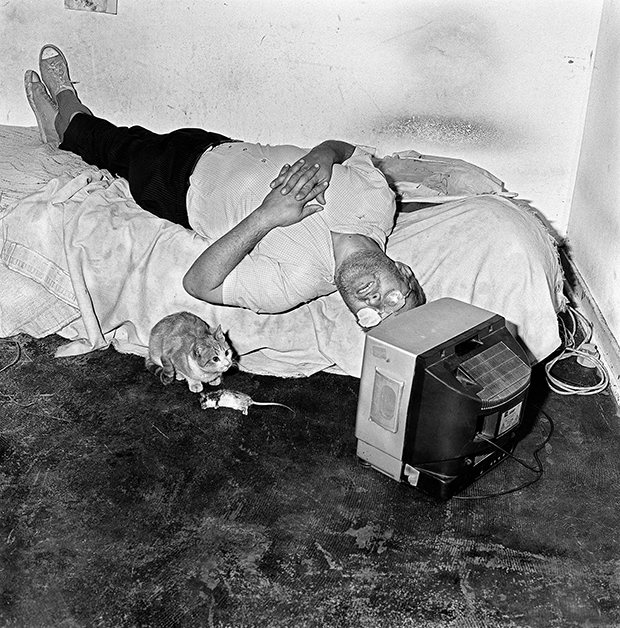 Cat and Mouse, 2001 courtesy Roger Ballen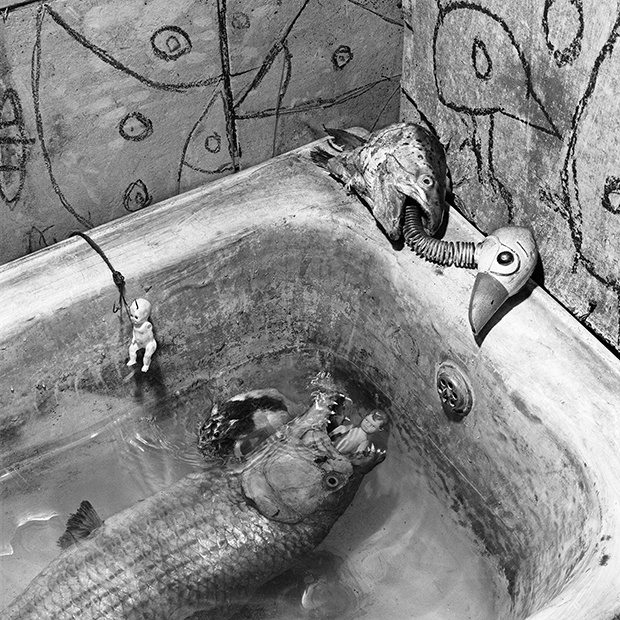 Displaced, 2011 courtesy Roger Ballen
The manifold works of Johannesburg-based photographer Roger Ballen are, in the eyes of writer Didi Bozzini, intertwined by an endless thread by which the real world and its various players and objects become stand-ins for that which cannot be photographed about humanity, our nature and our condition.
Taking cues from 20th century philosopher Gaston Bachelard and his contemporary psychiatrist Carl Jung, Ballen and Bozzini conceived of infrastructure of a house as a tangible and visible analogy for the murky and unnamable contours of the human mind. Together, the writer and photographer present The House Project, for which Ballen combed his extensive archive and assigned fifty images (forty-three of which have never been released) to one of four floors: the cellar, the ground floor, the first floor, and the attic, each of which is illustrated by passages of text by Bozzini.
The images featured in The House Project are drawn from Ballen's entire career, from his documents of life in the remote villages of South Africa (published as Dorps: Small Towns of South Africa) to his theatrical investigation into the relics of undisclosed suburban home (Asylum of the Birds). Here, however, they are unhinged from their original contexts and surrendered to Bozzini's narration, which takes us step-by-step through a mental journey of the home.
Ballen and Bozzini take us from the cellar, where we are cast into primordial remains of all that came before us, to the ground floor, where we confront the chaos, noise, and uncertainty that comes with living with others and losing oneself within the crowd. They take us up through the first floor, where the physical structures of our brains mirrored in a library in which our life stories are recorded in words, symbols, pictures and where we finally discover who it is we are.
Finally, we ascend to the attic, a room still anchored to the ground and yet as close to the heavens as we can stretch. Here, flittering, nesting birds become fallen angels, emissaries from whatever lies beyond our house and our comprehension; all that we thought we knew from the floors below—about ourselves, about others, about where we came from and where we'll go next— are thrust once more into madness.
When taken alone, Bozzini's words and Ballen's images are just emblems, symbols that are impossible to decode, but together, they become a floor plan to our own internal worlds. The House Project leaves us wanting to continue while making it clear that the attic will be our final stop. All that can be learned and understood is contained within this strange and unusual house that is the human psyche, and yet as soon as we think we understand, our grasp loosens, our knowledge taken away.
The House Project is published by oodee and is available now.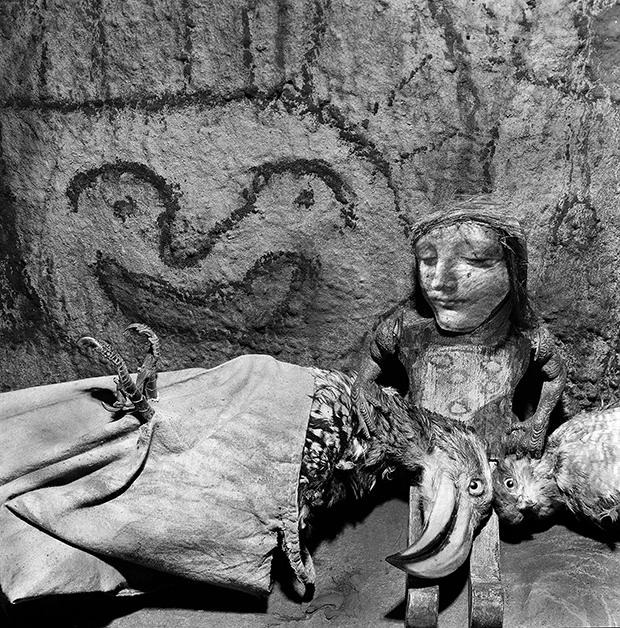 Wounded, 2011 courtesy Roger Ballen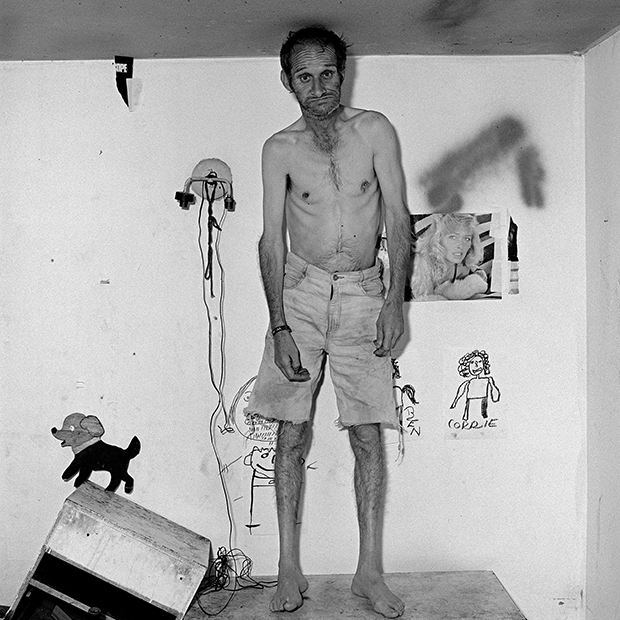 Bennie, 2001 courtesy Roger Ballen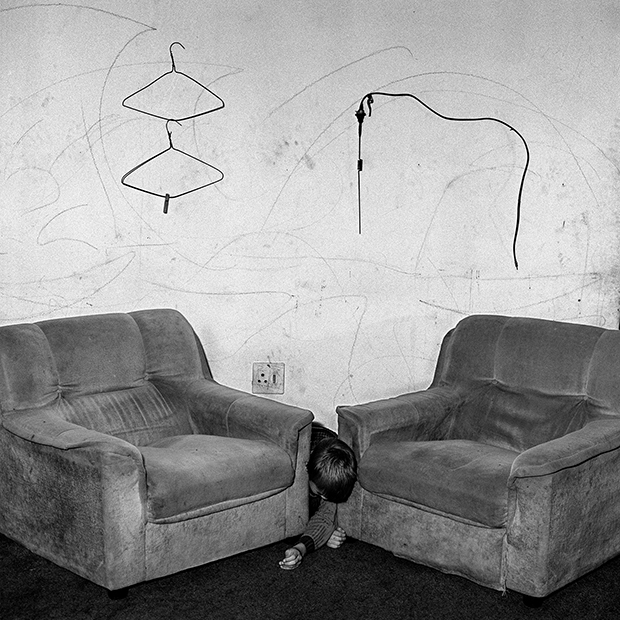 Squeezed, 2000 courtesy Roger Ballen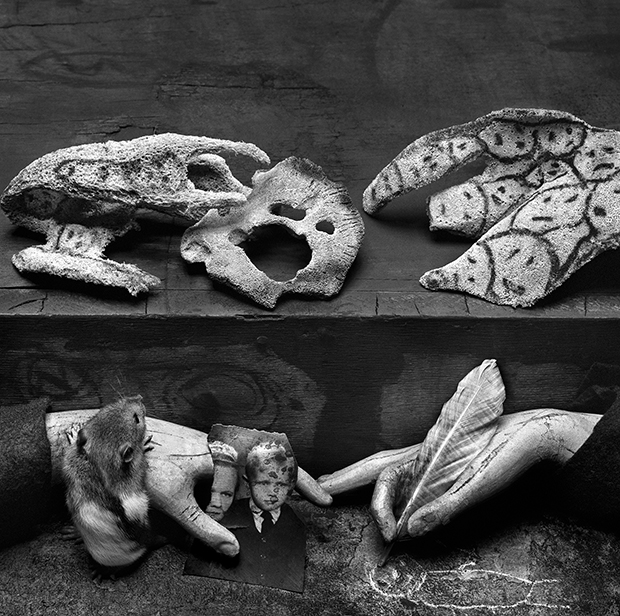 Complex Ambiguity, 2009 courtesy Roger Ballen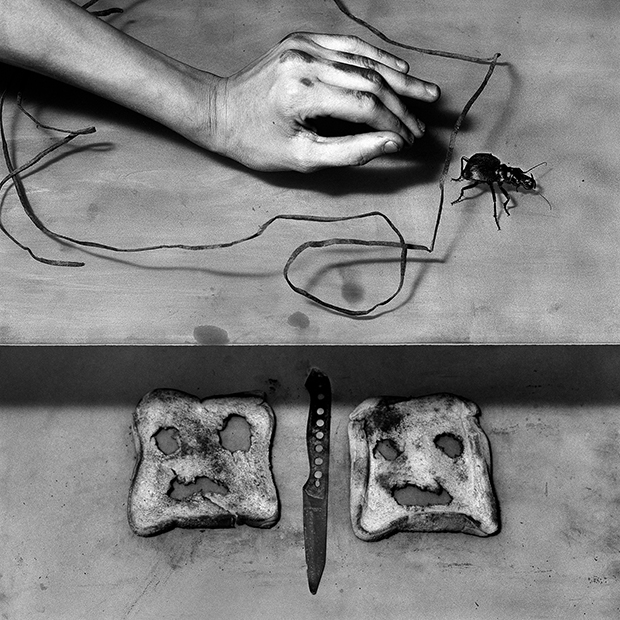 Culprit, 2006 courtesy Roger Ballen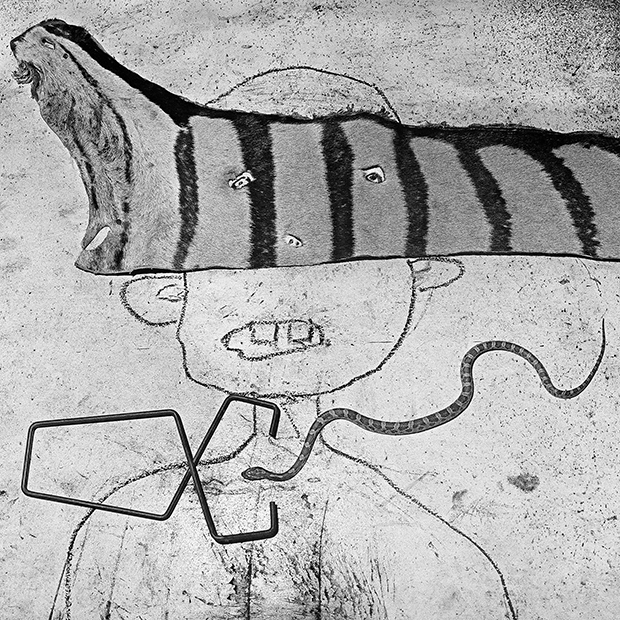 Wiggle, 2007 courtesy Roger Ballen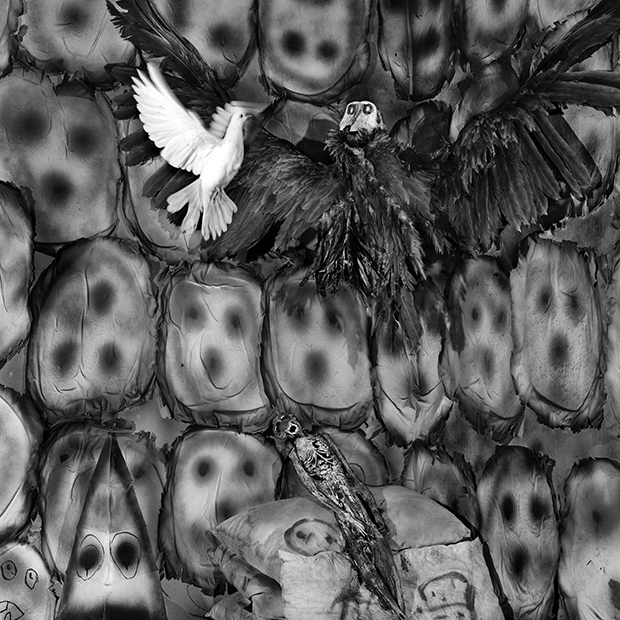 Good and Evil, 2009 courtesy Roger Ballen
All images © Roger Ballen
Discover More