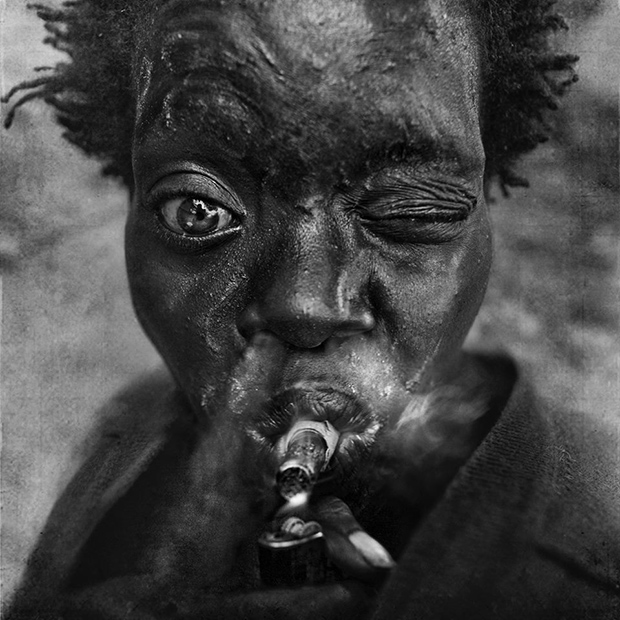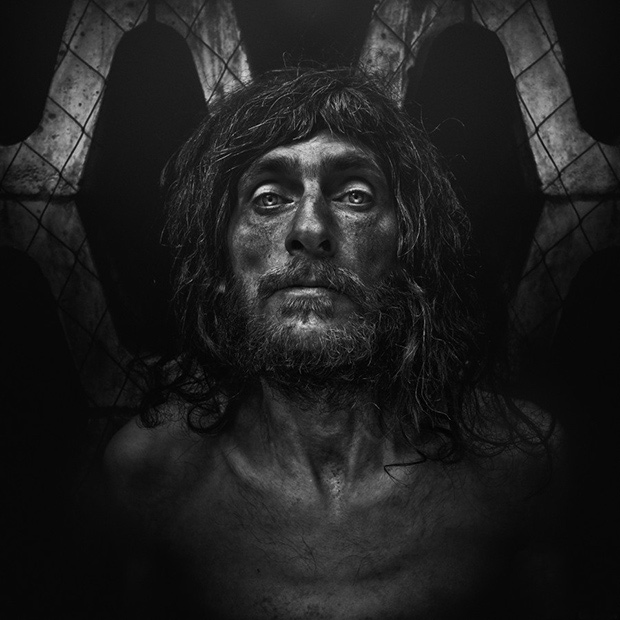 With his powerful series Homeless, Manchester-based photographer Lee Jeffries compels us to remember the faces of those we too often ignore. As a beginning street photographer in 2008, the artist captured a homeless woman of eighteen years as she lay in a sleeping bag. When she called him out on the violation, he approached her and apologized. Listening to her story, Jeffries's passions were ignited, and since that fateful day, he has traveled to Paris, Rome, Los Angeles, Las Vegas, and New York in hopes of channeling the heartbreaks of daily life on the streets.
With each of his subjects, Jeffries spends anywhere from a couple hours to a few days, informally chatting in hopes of establishing a respite from the crushing loneliness that often haunts the homeless. Not to be read as cultural documents, Jeffries's portraits abandon photojournalism in search of spiritual revelation. Haloed in light, his subjects emerge like seraphs or forgotten deities. Though created digitally, the stark, contrasted images carry a heaviness and somberness normally associated with film; as if rendered in charcoal, they tenderly reveal every wrinkle and scar against a backdrop obscured by either darkness or overexposure.
For Jeffries, the eyes are the most important feature, and he carefully dodges and burns the area around them to express emotional truths. In a world where the homeless are treated as spectacles and subjected to scrutiny without consent, Jeffries's subjects fix their gaze on us, penetrating us with an undeniable poignancy.
Lee Jeffries is self-funded, and he donates many of his prints and cameras won in competitions to homeless charities, including Centrepoint in the United Kingdom.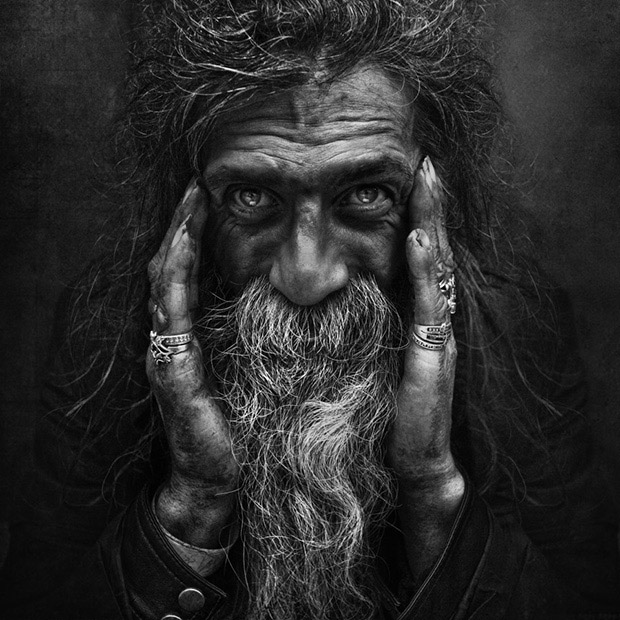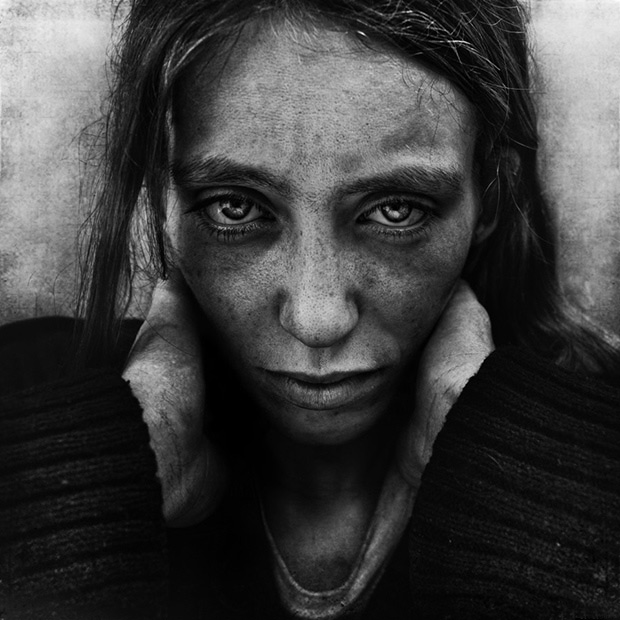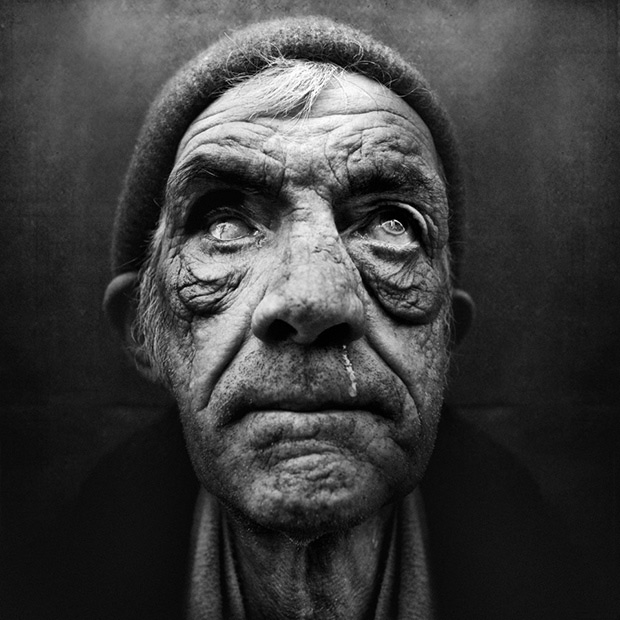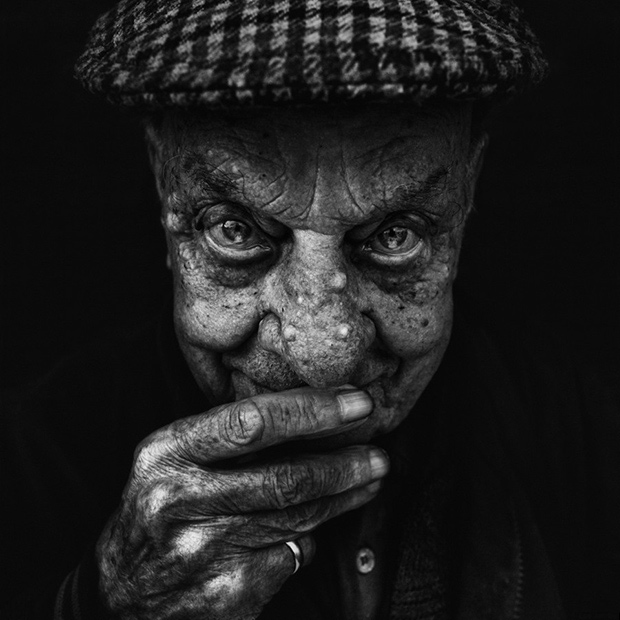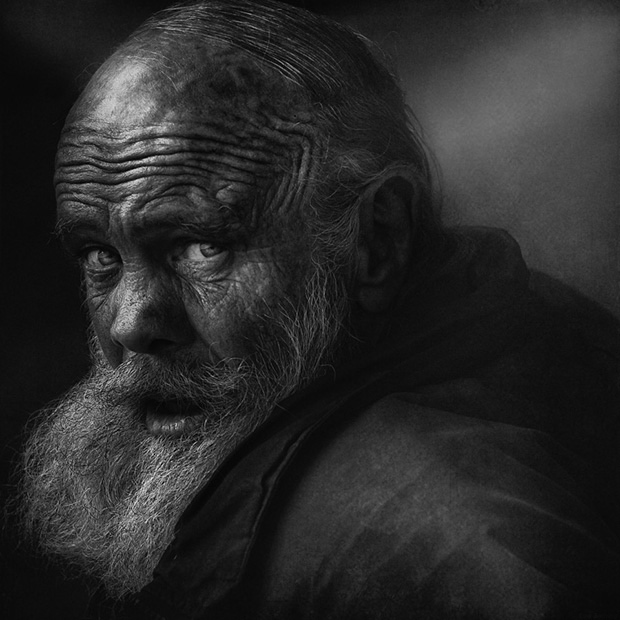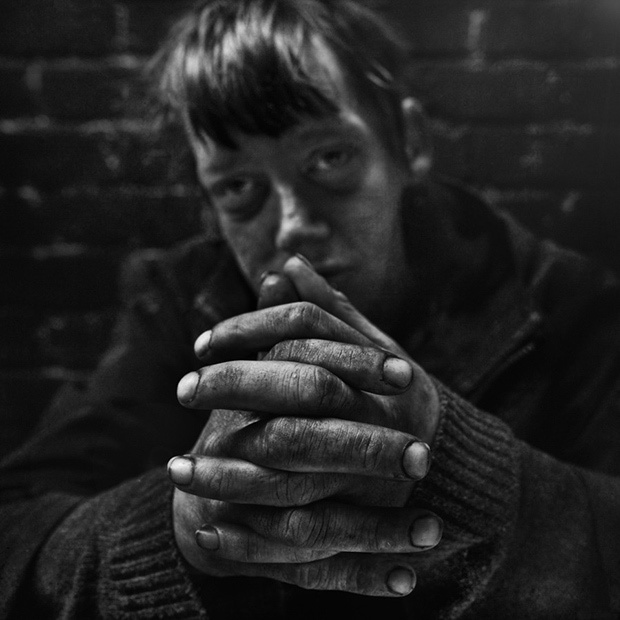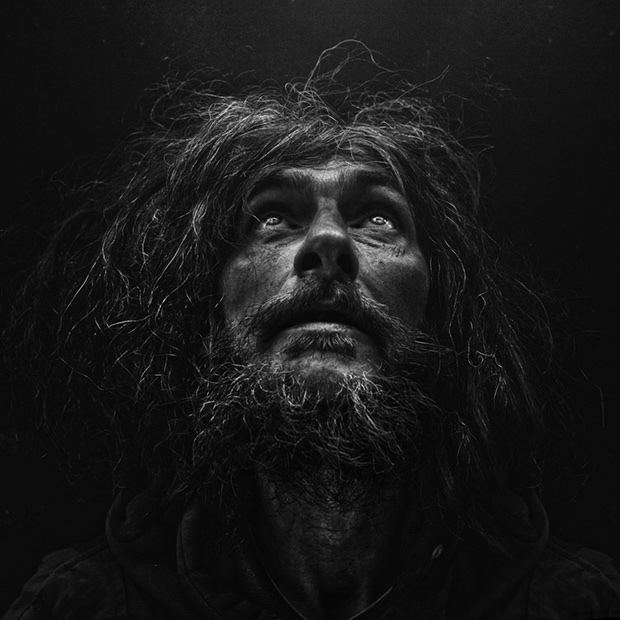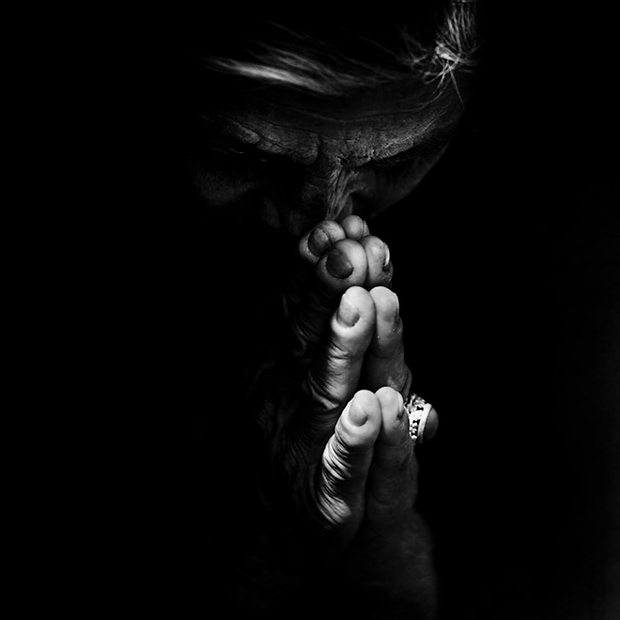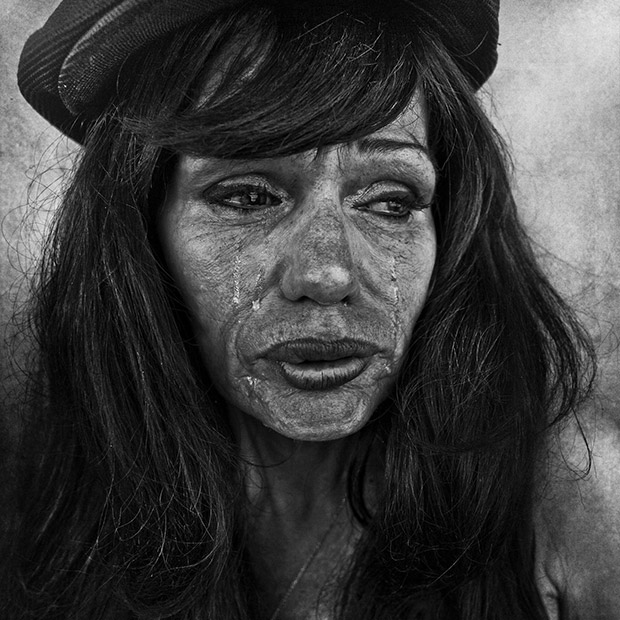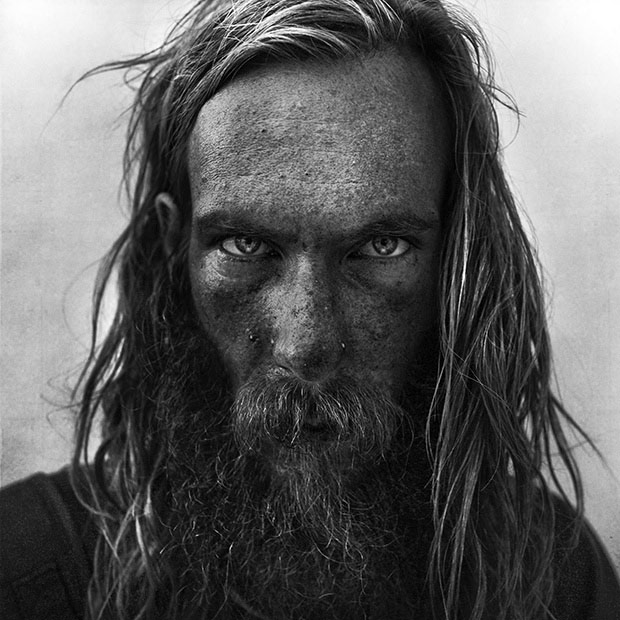 Discover More