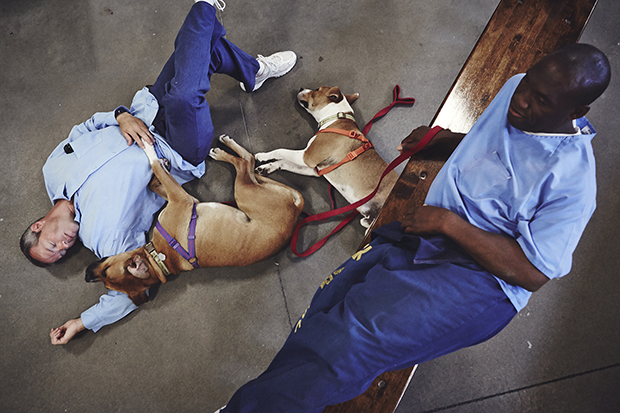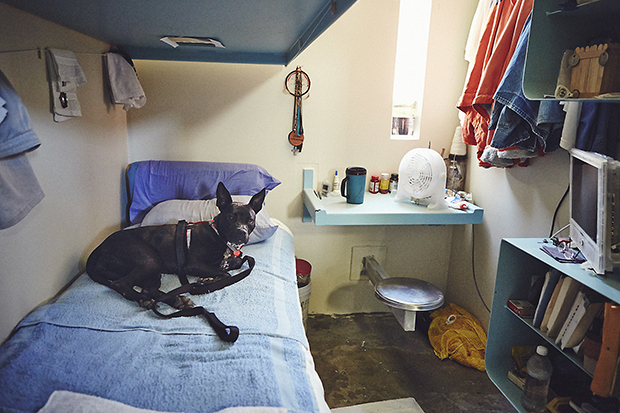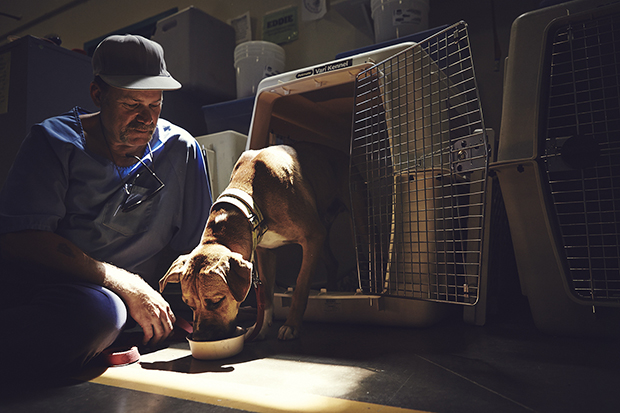 In 2014, Travielle, an inmate at California State Prison Los Angeles County, sat down and wrote an application essay to Paws for Life, a program that would allow a small group of incarcerated men to work with homeless dogs inside the prison. "I understand what it's like to be caged up," Travielle wrote, "Paws for Life gives me the chance to give back, to do something for someone else, to give back to a society that I cheated."
At the time Travielle was writing his essay, photographer John DuBois was on the other side of the Paws for Life initiative, volunteering at Karma Rescue, an organization that pulls dogs from crowded high-kill shelters and saves them from euthanasia.
When the Paws for Life program was introduced, the prison and the rescue invited DuBois and his partner Shaughn Crawford to document the first group of five dogs who were set to enter the prison. They spent six days with the men and their dogs, inside the Maximum Security facility.