A Kalahari San Bushman climbing a tree traditionally used for firewood. The Bushman makes use of a variety of natural resources for daily life, including a whole host of wood for different purposes.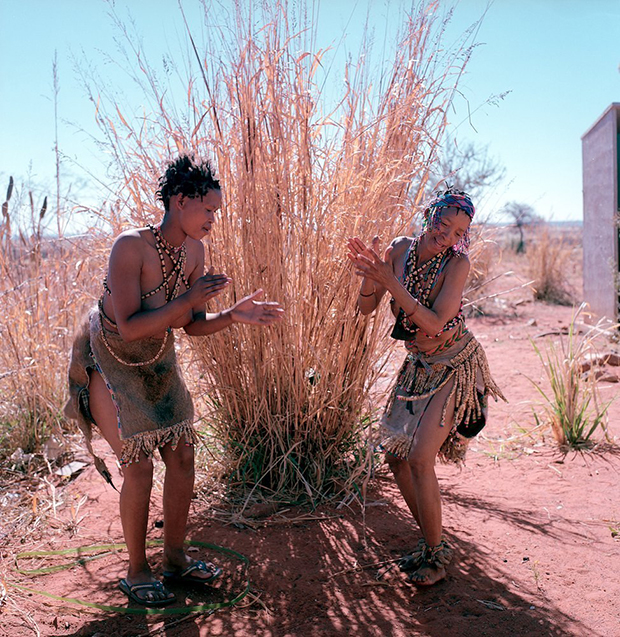 A mother and daughter, in traditional dress, perform a Bushman dance.
When documentary photographer Daniel Cuthbert drove seventeen hours into the Kalahari Desert to meet the Bushmen for the first time, the only thing he had to go by for reference was a lengthy set of co-ordinates with the message, meet us here at 4pm. On Cuthbert's Sat Nav this spot showed up as the definition of the middle of nowhere: a no-man's-land inaccessible by road. With a medium format Rollei 6008i, he set out into the wild nothingness of the savannah to document the Bushmen of modern-day.