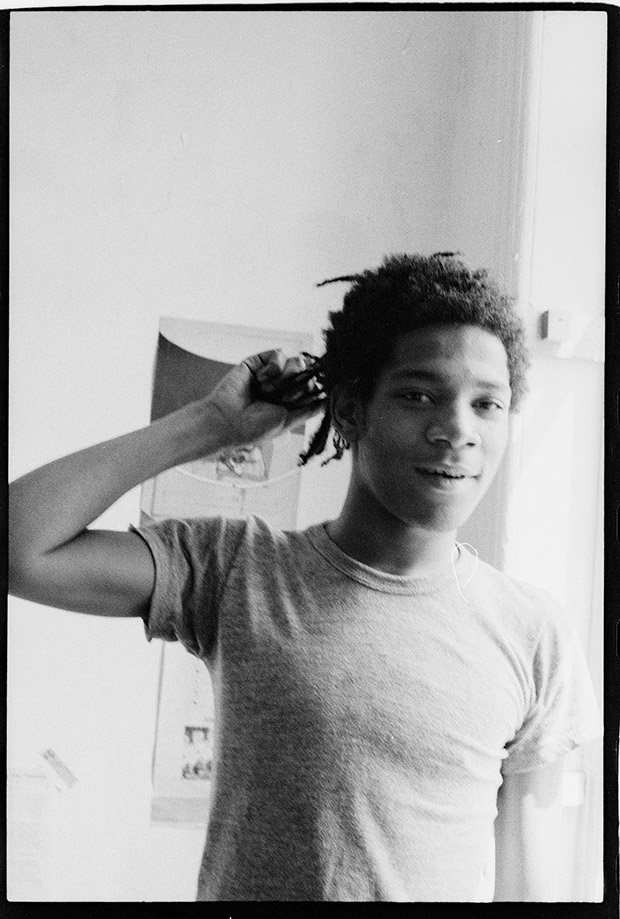 Basquiat in the apartment, 1981. Photograph by Alexis Adler.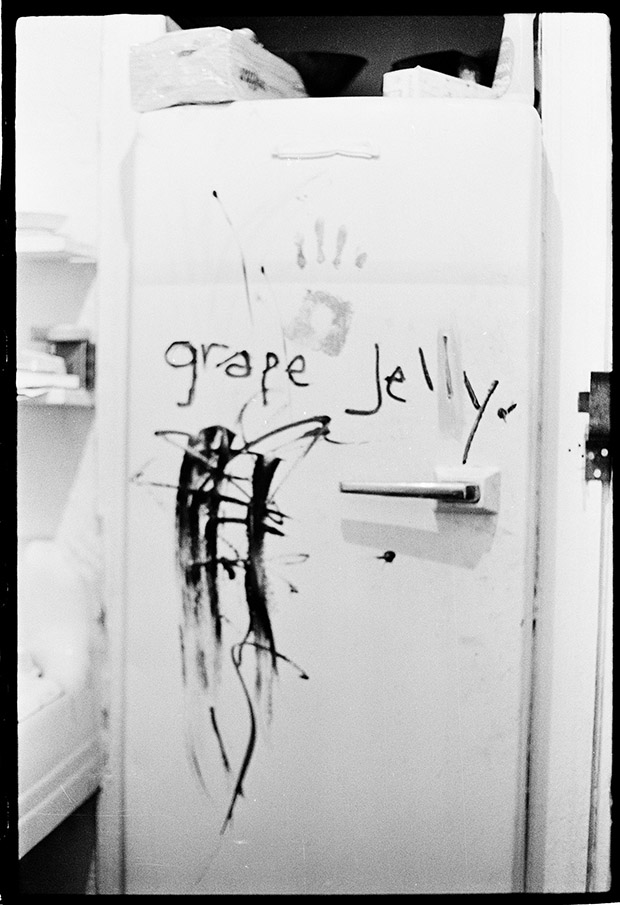 Refrigerator in the apartment, c. 1979–1980. Photograph by Alexis Adler.
Before Jean-Michel Basquiat was known by name, his work had already hit the streets of New York. Writing under the name SAMO©, Basquiat and partner Al Diaz co-opted the means of graffiti to build street cred and fame but they took it a step further by adding tongue-in-cheek turns of phrase in bold block letters. By avoiding the highly stylistic letterforms of graffiti writers, SAMO© made it clear: they wanted to be read, known, and understood. Theirs was a message to the people of New York.