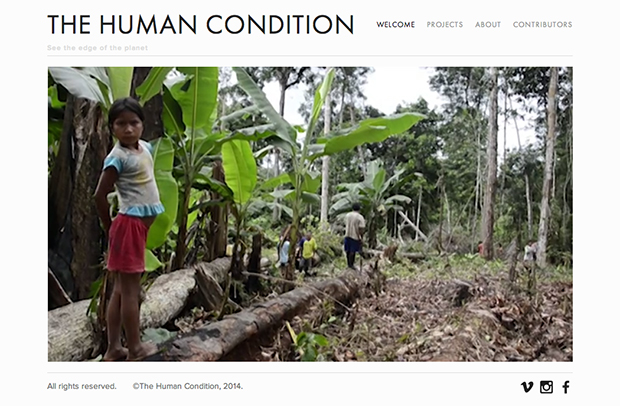 The Human Condition's Squarespace Website
Argentinian photographer Rodrigo Llauro and Australian filmmaker and writer Natalia Cartney created The Human Condition as a platform for exploring and documenting diverse communities ranging from the vintage automobile subculture of Biloxi, Mississippi to the indigenous tribes of Peru. As our world becomes increasingly global, The Human Condition shines light not only on the value of our differences but also on the essential core that ties together all of humanity.
Whether they are celebrating the beauty of the Indian Holi festival or opening an ethical and moral dialogue about cockfighting in the Peruvian Amazon, Llauro and Cartney display an unfaltering cultural sensitivity. They used Squarespace to build a website that showcases their without distracting from the potency of their message. Creating their own site allowed them to focus on what really matters: giving voice to peoples throughout the world. Without having to worry about complex coding, Llauro and Cartney are ready to carve out the time for their travels. We spoke to Llauro about the new site.