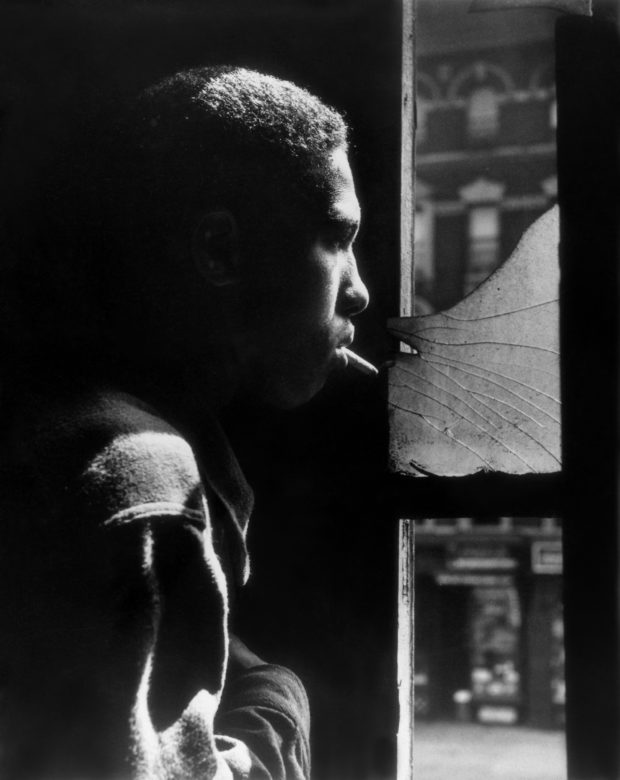 Gordon Parks: Red Jackson, Harlem, New York, 1948; gelatin silver print; 19 1/2 x 15
3/4 in.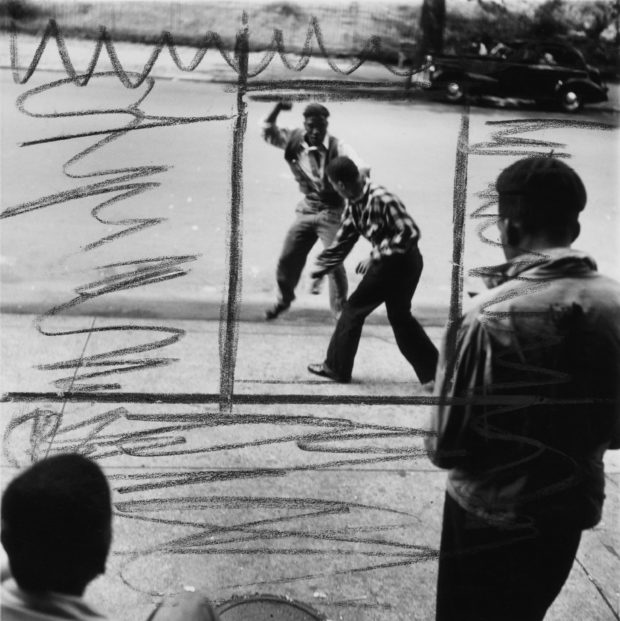 Gordon Parks: Untitled, Harlem, New York, 1948; gelatin silver print with applied
pigment; 4 1/2 x 4 1/2 in.
1948 was a watershed year in the career of American photographer Gordon Parks. An established fashion photographer who had been working on assignment for LIFE magazine, Parks was also an accomplished author, publishing his second book, Camera Portraits, a collection of his work accompanied by professional observations about posing, lighting, and printing. At the same, time, Parks longed for something deeper and more essential to his soul.
"Photographing fashion was rewarding but for me somewhat rarefied," he revealed in his memoir, Half Past Autumn. "Documentary urgings were still gnawing at me, still waiting for fulfillment."
He met with his editors to make his very first pitch: the story of Leonard "Red" Jackson, the 17-year-old leader of the Midtowners, a Harlem gang that had been caught up in the turf warfare that had been plaguing the neighborhood throughout the decade. He showed them 21 pictured edited from a body of hundreds photographs made over a period of four weeks made shadowing Red as he went about his business. The work tells the story of survival in its most poignant form, caught in the space where poverty, oppression, and violence foment and froth.