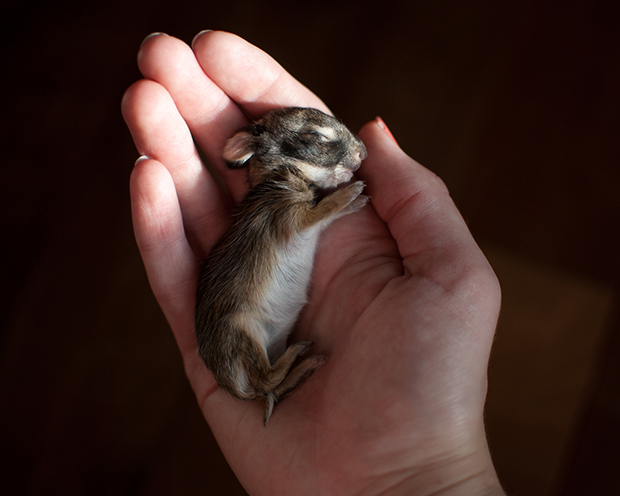 © Emma Kisiel
Sylvilagus Floridanus 6, 2012
Inkjet print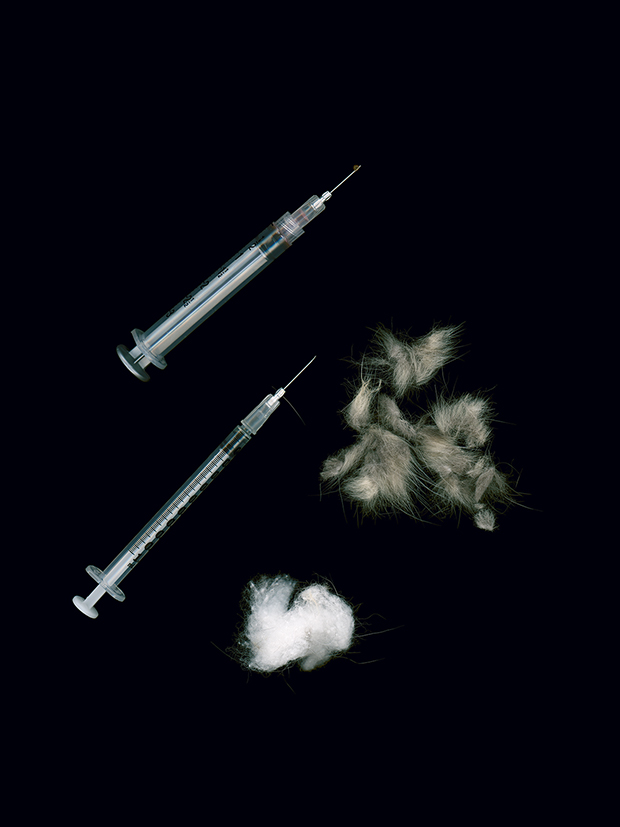 © Julia Schlosser
Syringes used in euthanasia procedure (These are the needles that were used to euthanize my cat Sebastian on 2/27/2017. Sebastian suffered from multiple health issues for many years, and finally when he had lost so much weight and stopped eating, I decided to have him euthanized. He was 17.), 2017
Archival digital pigment print from scan, 20 x 26.67 in.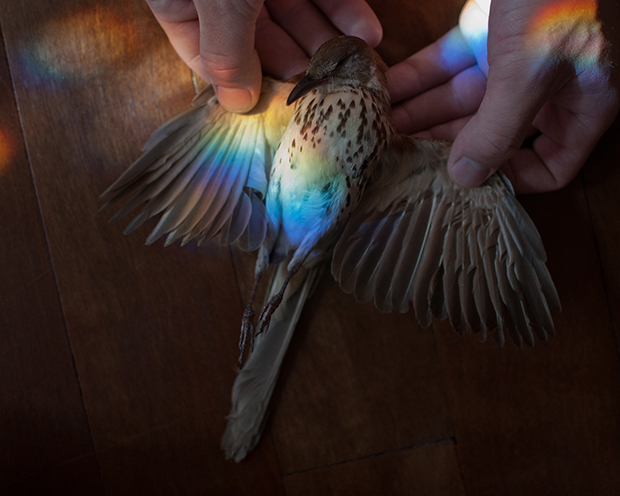 Emma Kisiel
Toxostoma Rufum 2, 2012
Inkjet print
In one of her classic children's books, the author Margaret Wise Brown tells the story of a group of kids who find a dead bird. They try to find a heartbeat, but they are unsuccessful. "The bird was dead when the children found it," she writes. "The children were very sorry the bird was dead and could never fly again." Like the characters in the book, most of us learn about mortality when we're young through the death of an animal. It's sad and frightening, and it usually marks us in some essential way.