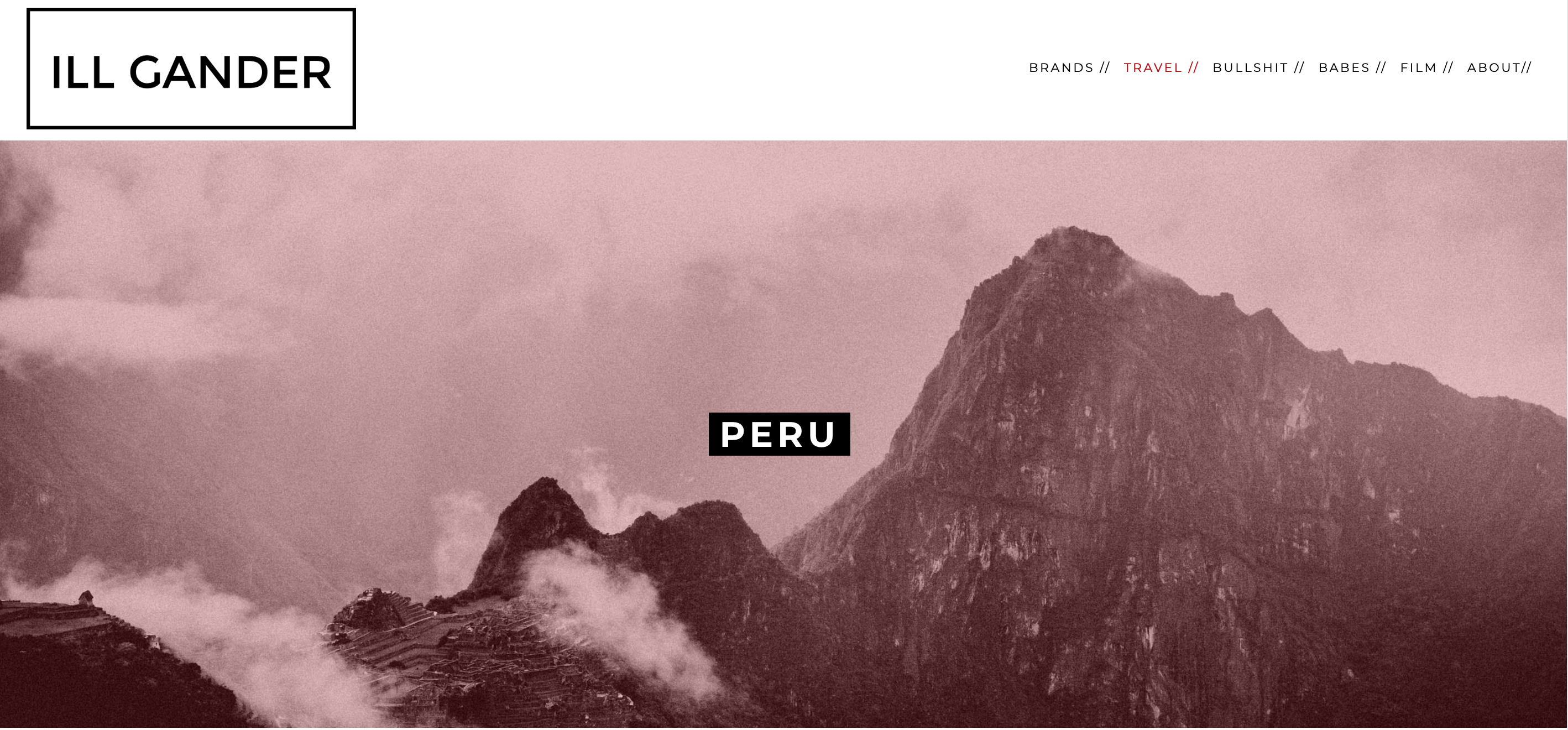 Looking through ILL GANDER's portfolio is a bit like looking into the future. Always on the go, this photographer has captured everyday life along the bustling railways of Jaipur, under the neon signs of Shanghai, and in the busy streets of Hanoi. He's watched the sunsets over Puerto Vallarta and explored the mountain villages of Peru, and in many ways, he's just getting started. Not only has he captured a melting pot of cultures, languages, flavors, and colors, but his interest in everything from old-school film to cutting-edge camera technology makes him a powerful voice for the modern age.
When the photographer set out to create a website, he did it with Squarespace, the all-in-one platform. Take a peek at his homepage, under the ILL GANDER, and you'll find yourself transported into a universe of vibrant photos of dynamic videos. He's also made some of his most popular images available for download as wallpapers for the device of your choosing.
Whether he's traveling to the other side of the planet or simply hanging out with friends, the artist approaches everything he does with an infectious sense of curiosity. He's not afraid to play around and experiment with new subjects, new materials, and new perspectives, and at the same time, he remains steadfastly focused on his business goals–a combination that's resulted in campaigns for leading brands worldwide and publications in major magazines and newspapers. We asked him to tell us a bit about his journeys, his forward-thinking approach to photography, and his formidable online presence.