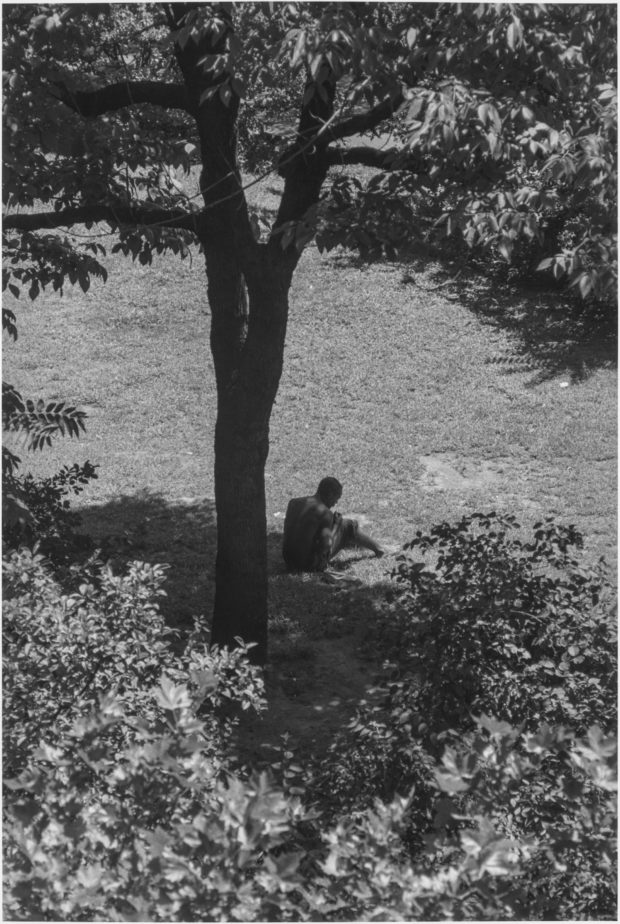 Roy DeCarava, Boy in park, reading, 1950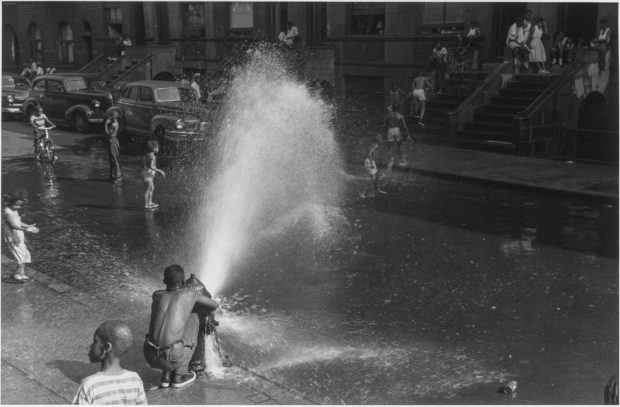 Roy DeCarava, Swimmers, 1950
"We've had so many books about how bad life is, maybe it's time to have one showing how good it is," Langston Hughes said of The Sweet Flypaper of Life, his landmark art book collaboration with Roy DeCarava recently republished by David Zwirner Books.
In 1952, DeCarava became the first African-American photographer to win a John Simon Guggenheim Memorial Fellowship. He used the one-year grant of $3,200 to make the photographs that would appear in the book, a tribute to Harlem glowing in the final years of its legendary Renaissance.
DeCarava gave Hughes a selection of prints from which the poet wrote the story of Mecca through the eyes of Sister Mary Bradley, a fictional grandmother who knows everybody's business and will put you on if you listen.