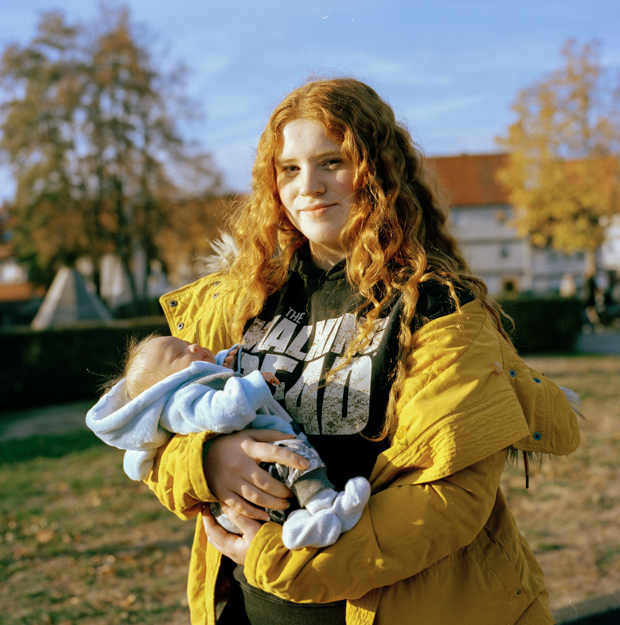 Girl and doll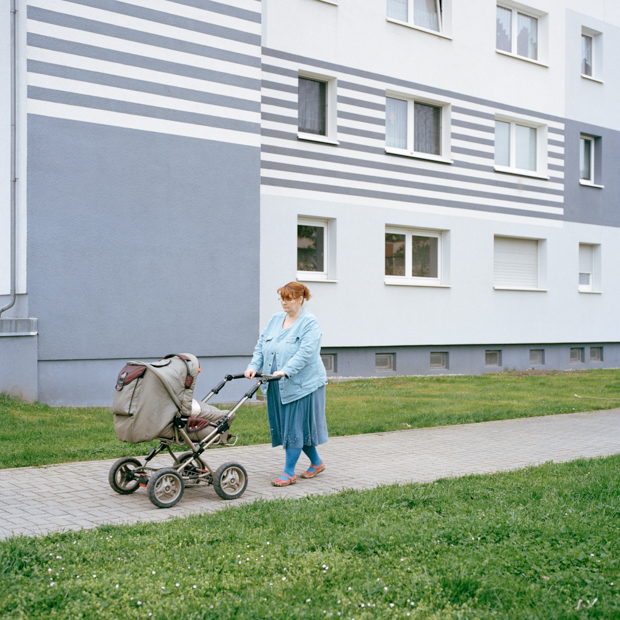 Going for a walk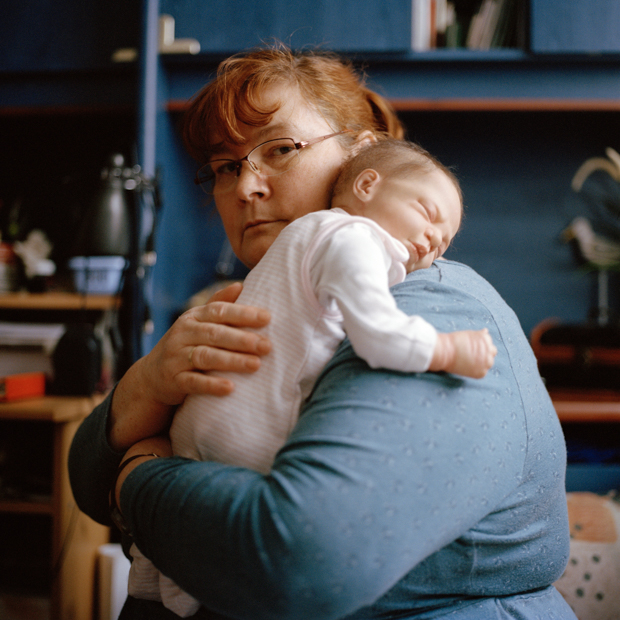 Sabine and her doll, Emely
Joyce Moreno (1942-2015) was a nurse, specializing in neonatal intensive care, an ordained minister, and a renowned reborn artist. A master of sewing, Moreno began her practice in 1989, when she had the idea to separate the head of her Berenguer brand baby doll from its body, then completely recreate the baby's face and body as she envisioned it.
"Reborning is taking an unpainted doll and hand painting and detailing it to the point of realism that it is difficult to tell that it is not a real breathing baby/infant," Moreno explained. "I try my best to add that little something extra, that little bit of true baby essence that makes a big difference in the outcome of what makes it look like a real live baby."
Her practice was extremely thorough, taking the craft to an art, detailing, "I started with a blank form without paint. His vinyl baby soft skin, is then prepared to receive the delicate layering of paints I use. Layer after layer of my own unique blend of paints are carefully applied, until he began to take on the look and feel of a real newborn."
The results caught on as these reborn babies spoke to women who could appreciate the work put in: from replacing plastic eyes with glass and hand painting barely-there eyebrows was complemented to the intricate addition of micro-rooted, premium Angora mohair to effect the silky, delicacy of a newborn's hair. The baby's limbs were filled with sand, transforming once rigid plastic dolls into mobile, cuddly creations weighted just right, so that they nestled like real newborns might.
For more than three decades, a thriving subculture has been quietly flourishing. For the past two years, German photographer Lena Kunz has been found her way into this world, traveling from referral to referral, and discovering the happiness these unlikely dolls bestow on their owners in her series Artificial Reality. Here Kunz speaks with us about what she has found photographing grown women who still take exceptional pleasure from playing with dolls.