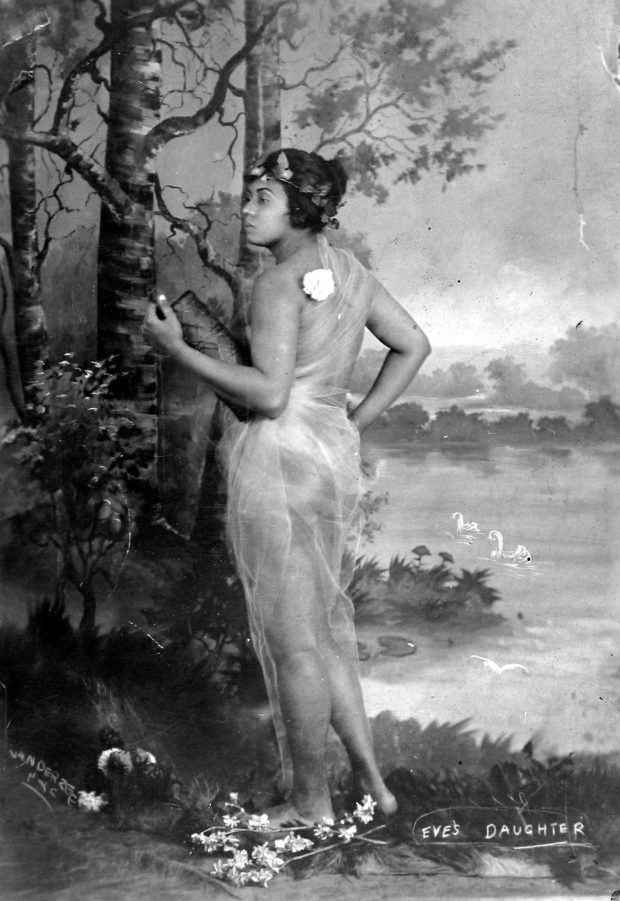 James Van Der Zee, Eve's Daughter, c.1920
Gelatin silver print; printed c.1920, 6 1/4 x 4 1/4 inches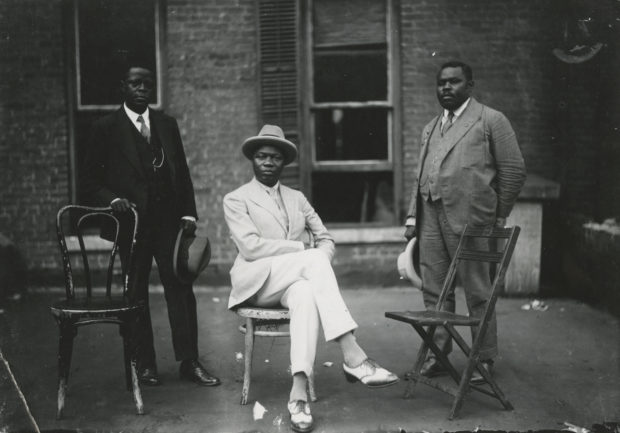 James Van Der Zee, Marcus Garvey with George O. Marke
and Prince Kojo Tovalou-Houénou, 1924
Gelatin silver print; printed c.1924, 5 x 7 inches
Picture it: Harlem, 1918. James Van Der Zee, 32, opens Guarantee Photo Studio on 135 Street just as the Harlem Renaissance was coming into bloom during the first wave of the Great Migration.
As northern Manhattan became the Mecca for Black America, Van Der Zee was there to record it all inside his studio and on the streets. James Van Der Zee: Studio, recently on view at Howard Greenberg Gallery, is a portal into the past, into a time when Black society thrived and set the pace for music, art, poetry, literature, dance — well, you name it.
Van Der Zee was no exception. He set himself apart by using painted backdrops and luxurious props in the studio to create elaborate tableaux for his subjects, and bathed them in sumptuous lighting to evoke a painterly touch, imbuing each photograph with the hand of the artist.