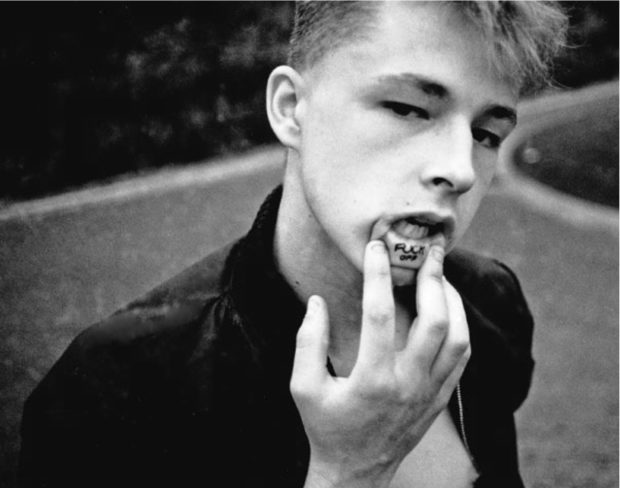 Long before the UK skinhead scene was co-opted by right-wing movements it was a culture created by the working class looking to forge a connection across the races. If first emerged on the streets of London in 1969 in response to the self-indulgent pretensions of bourgeois hippiedom. Forged in the council estates and East End slums, skinhead culture combined the style and sound of the Windrush generation with the back-to-basics aesthetics of post-war Britain. It was reborn again in the late 1970s and 80s, just as photographer Gavin Watson came of age.
By the time Watson left school at age 16, he had shot some 10,000 pictures of his friends in High Wycombe, documenting the poignant beauty of their daily lives, finding inspiration and solace in the space where rebellion, style, and self-actualization meet. In Oh What Fun We Had! (Damiani), Watson delves into his archive for a fresh look at a vastly misunderstood and misrepresented culture before the right-wing infiltrated it and spread disinformation through the mainstream media.
Beginning in 1994, with the publication of his first book skins, Watson has been on a mission to reclaim his roots and culture from those who have disrespected it. Here he shares his experiences and insights into the truth about skinhead culture — a history that can only be told by an insider.