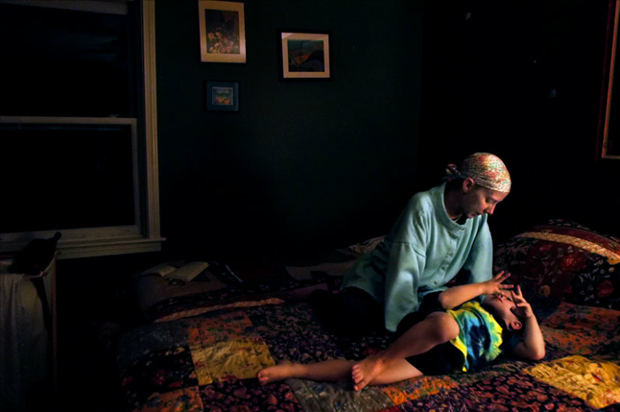 © Preston Gannaway/Concord Monitor
Carolynne sits in bed with EJ before reading him to sleep. Every night that Carolynne is around to read to EJ "counts for everything," Rich said.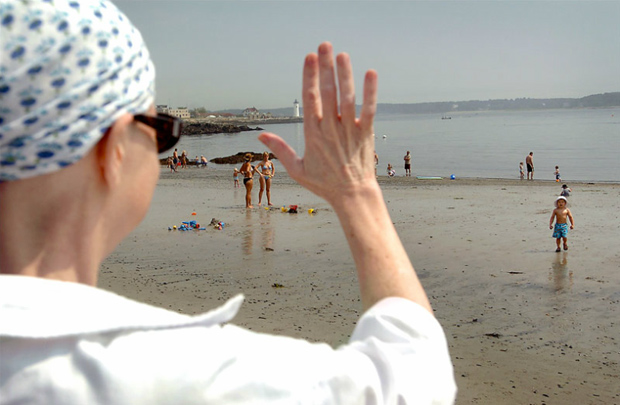 © Preston Gannaway/Concord Monitor
Carolynne waves while watching EJ play at the beach on New Castle Island. Family trips inspired Carolynne to continue with her treatments in hopes of being around for another summer.
When Carolynne St. Pierre, a maternity nurse known for her keen wit, was diagnosed with a rare form of liver cancer, she knew how she wanted to die. According to Oakland-based documentary photographer Preston Gannaway, St. Pierre wanted to leave this world surrounded by family. And until that time came, she was able to preserve her love and life in a record for her three children, Melissa, Brian, and EJ.