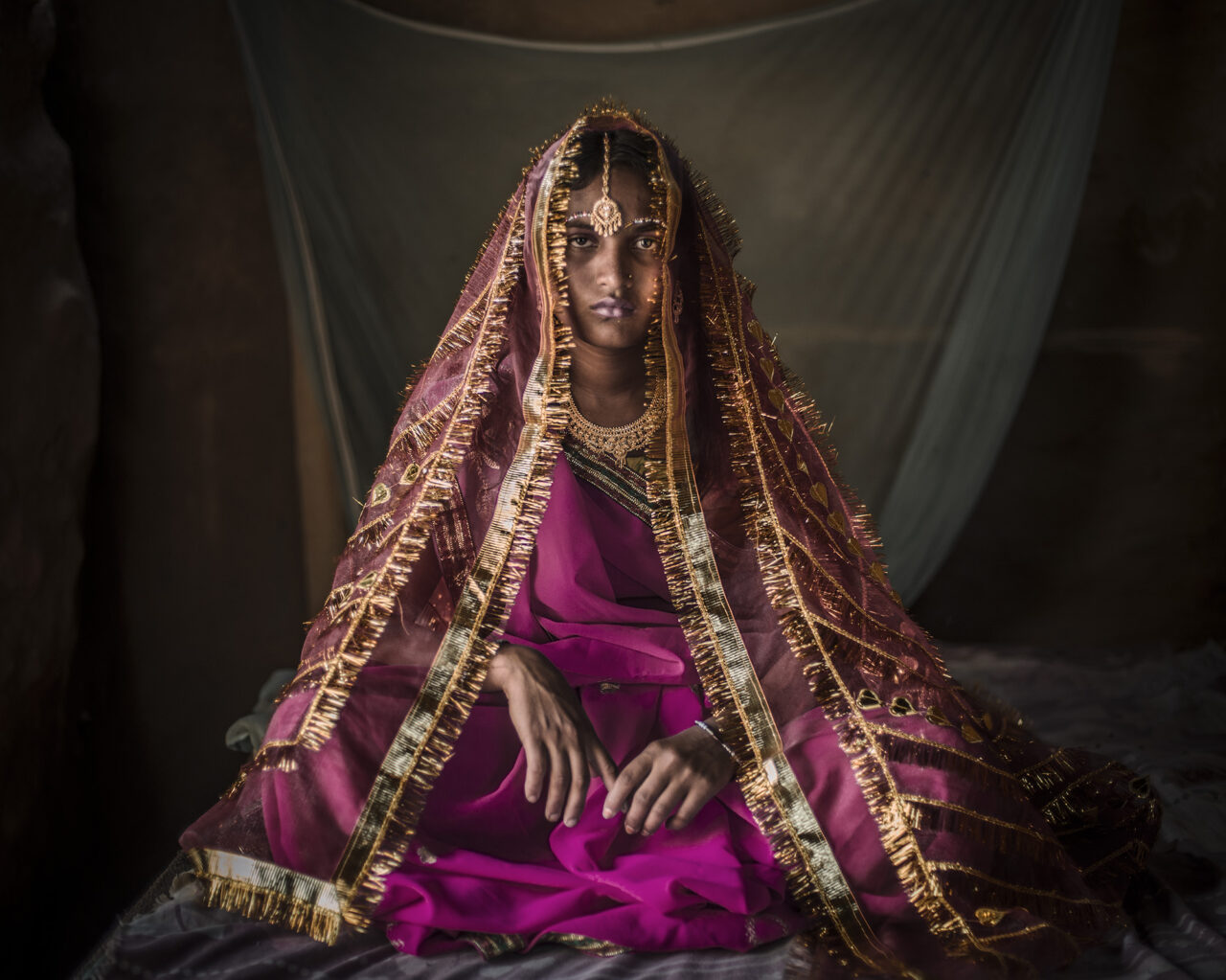 From 2013 to 2018, the Indian photographer, artist, and activist Poulomi Basu documented the practice of chhaupadi in Nepal, listening to the stories of women and girls who were exiled for one week of the month during their periods. During this time, she saw women and girls banished from home to live in makeshift huts, surviving on lentils and rice and weathering soaring temperatures–with the ever-present threat of snake bites and physical assault.
The ritual of chhaupadi follows the belief that women who are menstruating are "untouchable," with the first period symbolizing a loss of purity. In some areas, the tradition is tied to a belief that if a girl marries before her first period, her immediate family will go to heaven. "I am not happy," a twelve-year-old girl told Basu while she was working on what would become the influential project Blood Speaks: A Ritual of Exile. "I hope my husband gets a job in a foreign city. Then I can come back to my mother's home and stay for as long as I want to."
For more than a decade, Basu has been telling the stories of girls and women who demonstrate resilience and fortitude in the face of oppression and violence. Sometimes, these moments of protest are quiet. Other times, they're deafening. Her three major projects, Blood Speaks, To Conquer Her Land, and Centralia (2010-21) are now part of Eruptions: A Decade of Creation at Side Gallery, Newcastle, the artist's first major international solo exhibition.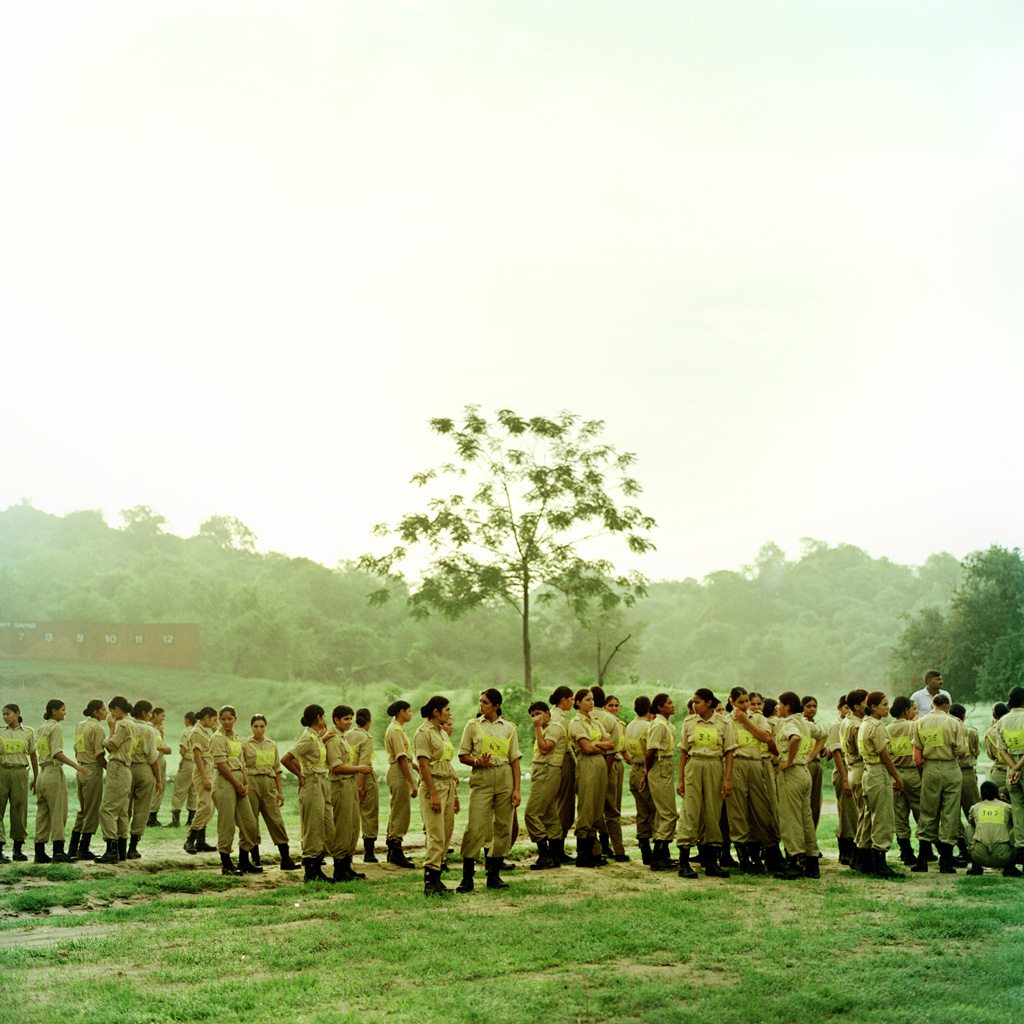 To Conquer Her Land, made between 2009 and 2012, traces the journey of women soldiers deployed at the border of India and Pakistan. Basu worked on Centralia, which she describes as a "docu-fiction," from 2010 to 2021, uncovering the underreported conflict in central India between guerrilla fighters, many from Indigenous communities, and the Indian state.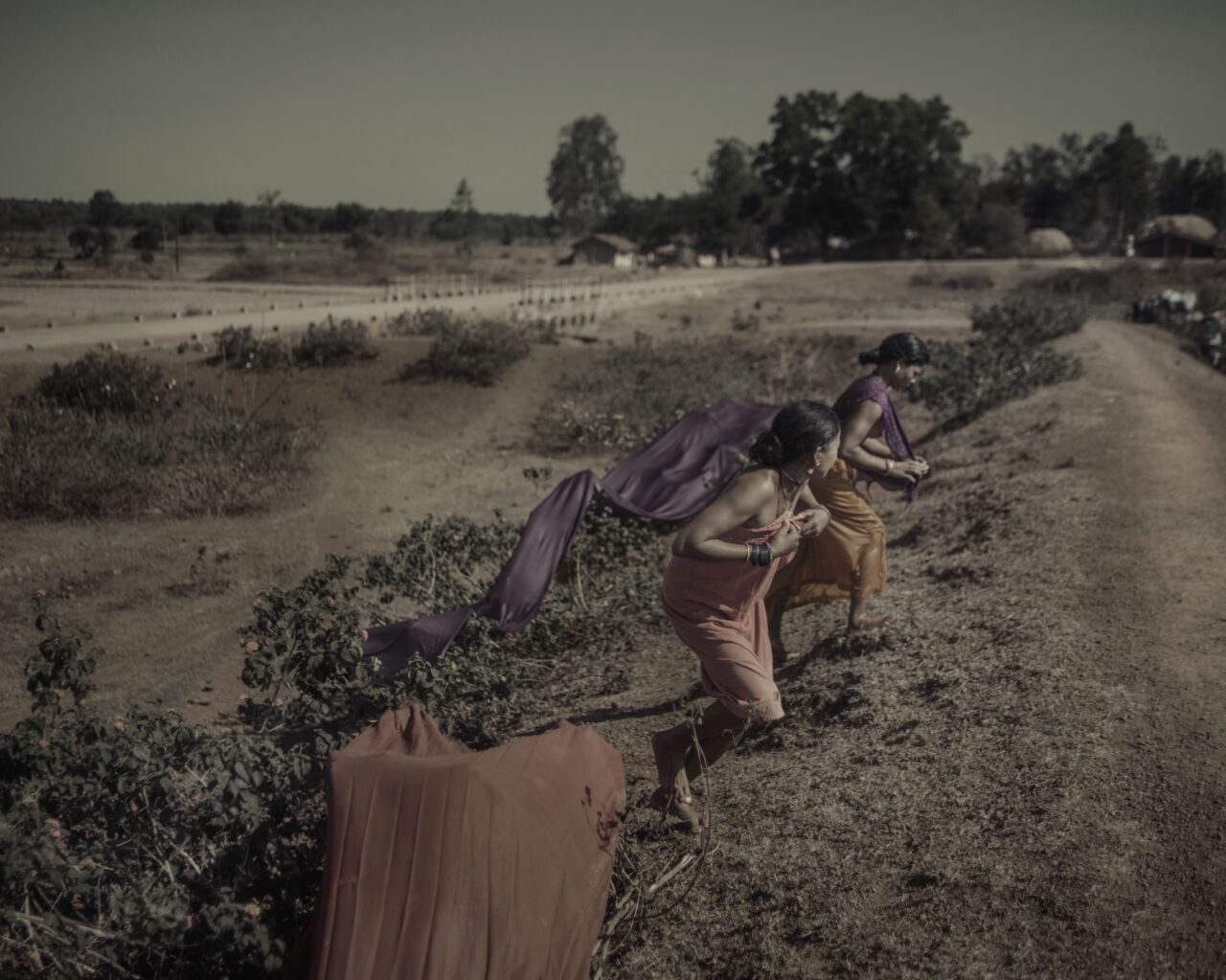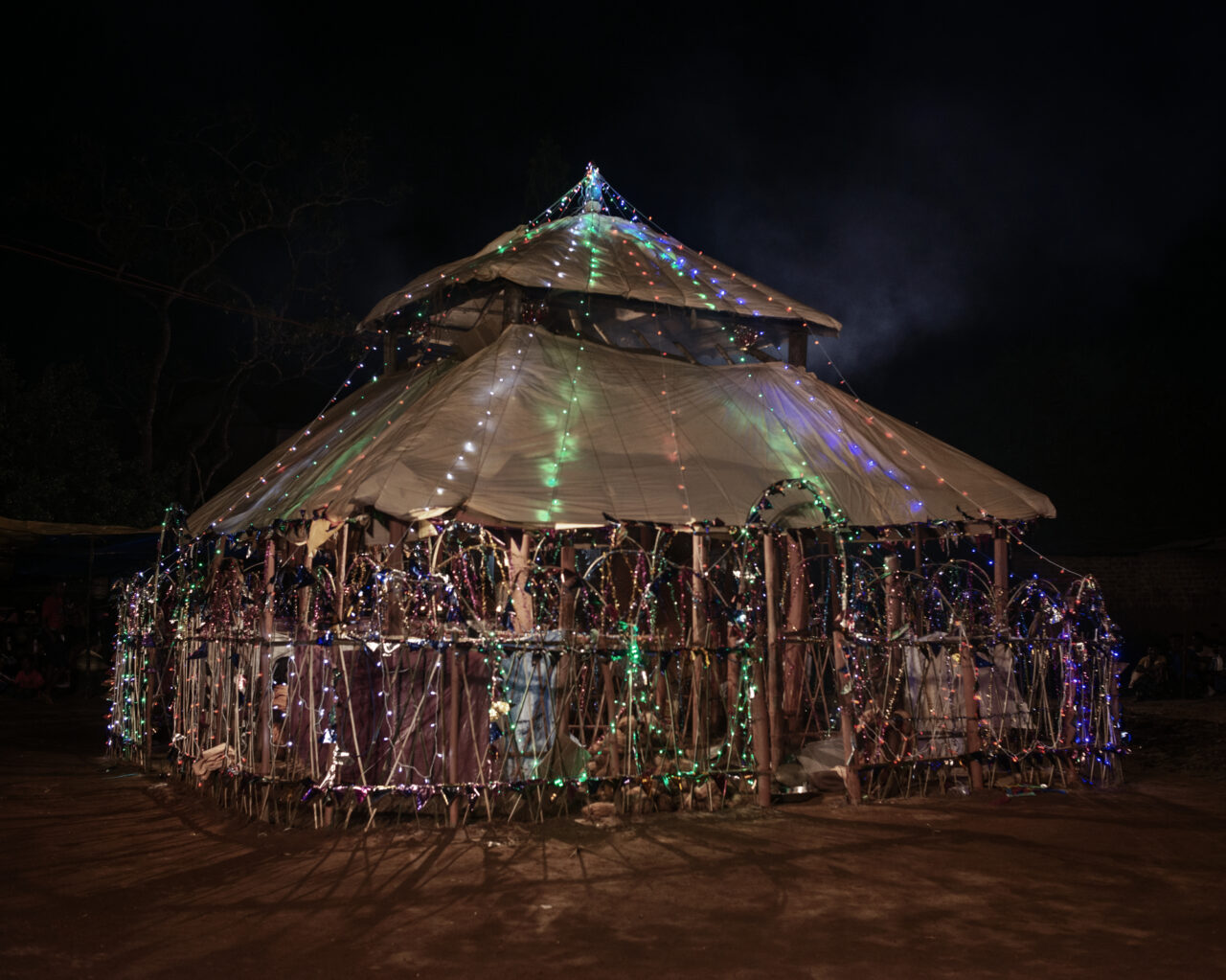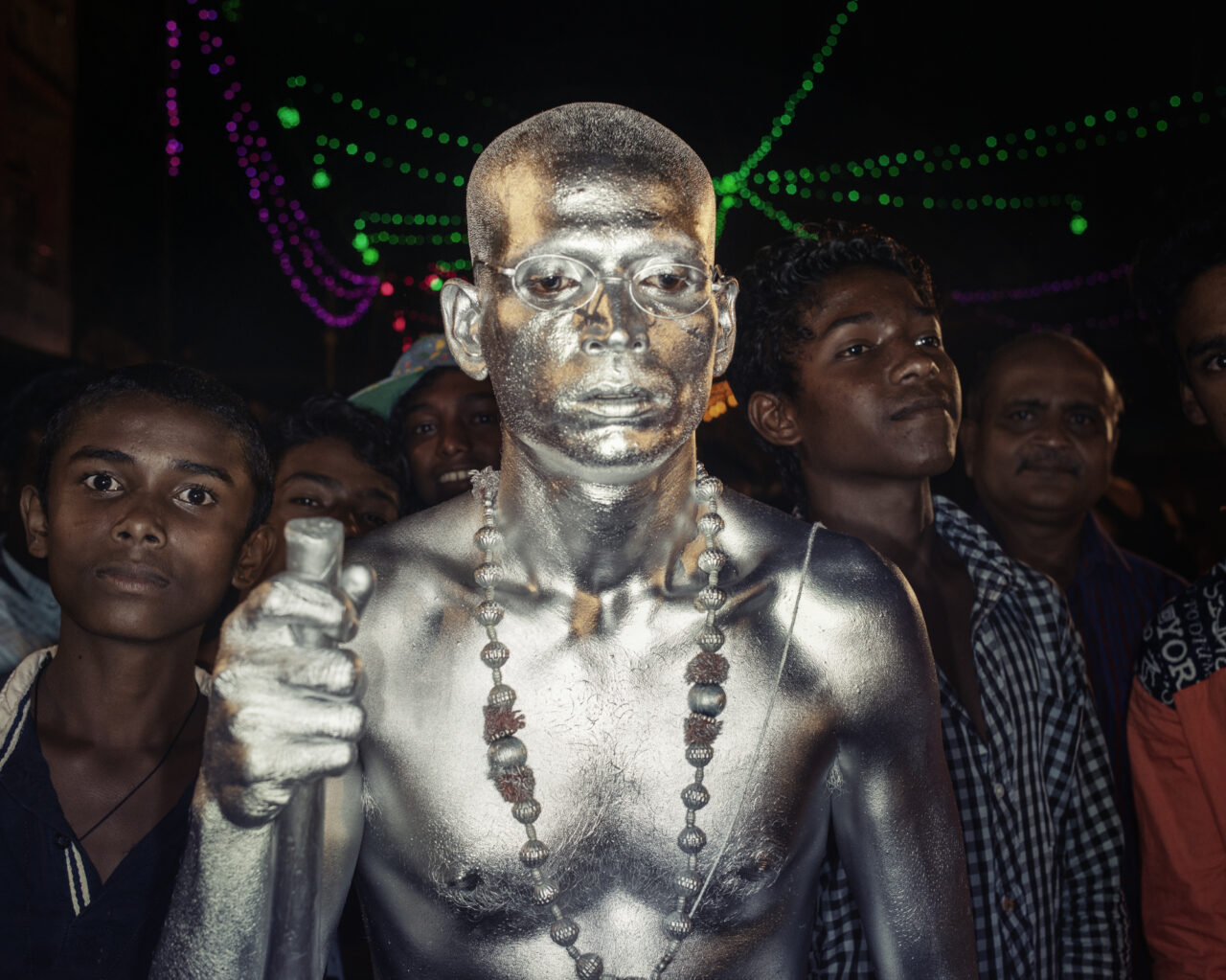 These three stories are deeply nuanced, and Basu captured them in a way no one else could, devoting years to each project. Together, they reveal the complex web that ties together issues of gender and class inequality and environmental degradation. And the world is listening. In 2018, the same year Basu completed Blood Speaks, the Nepalese government officially criminalized chhaupadi, with her photographs aiding in the introduction of this policy change.
"It's been a long road to get this far," Basu says. "This show illuminates the struggles, triumphs and resilience of the women that I have met along the way and who continue to inspire me. I hope it acts as a celebration and recollection of their existence in a world that often erases them."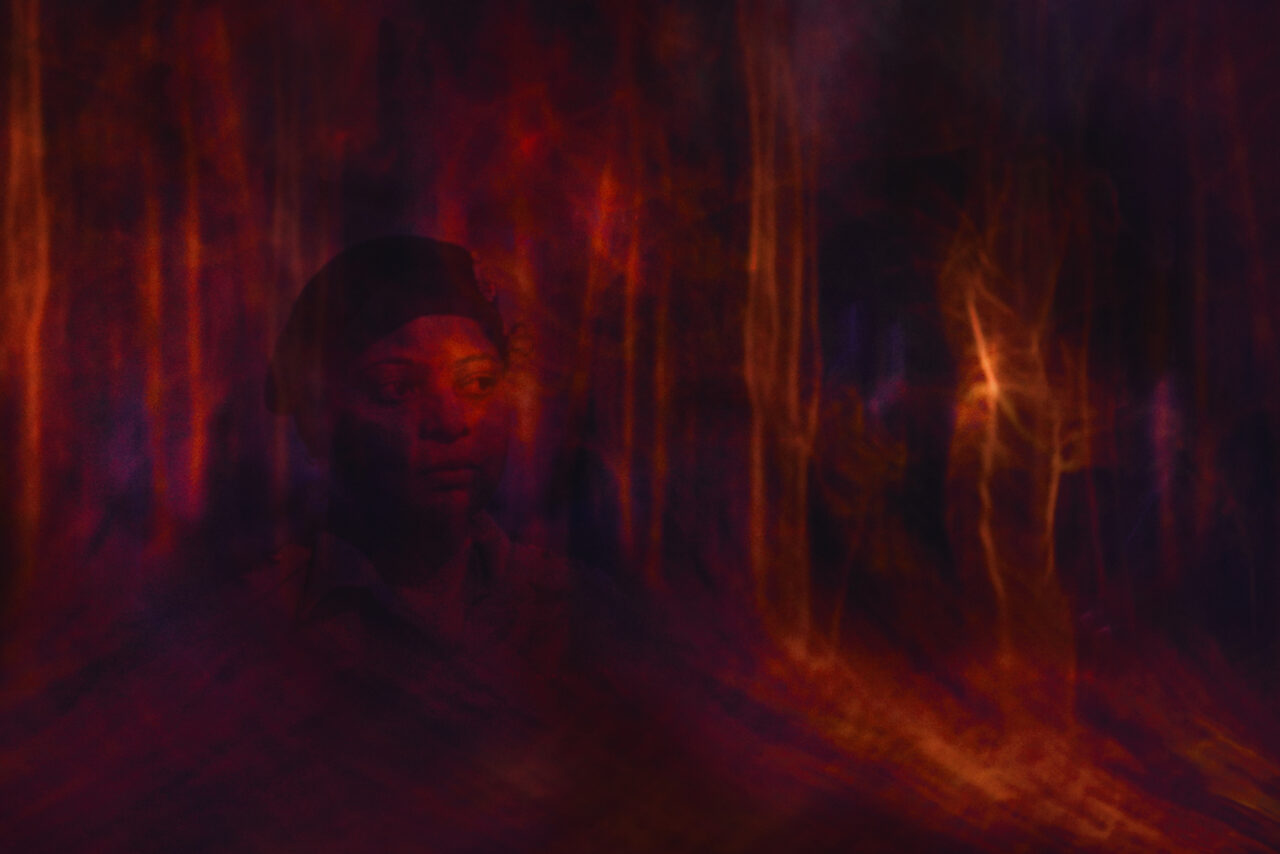 See Eruptions: A Decade of Creation at Side Gallery through this weekend.
Discover More