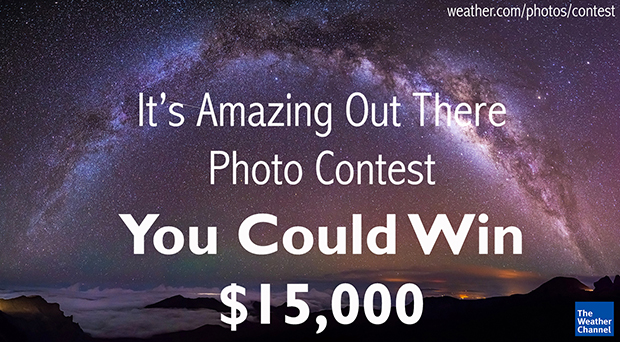 Galactic Rainbow © Michael Trofimov
Only one week left to enter! Submit your work by August 7th for a chance at $15,000 and other prizes!
In the last year, you might have encountered Greg Gulbransen's photograph of a polar bear in Manitoba, Canada. Fire on Ice was taken during a frigid day, just as the strong sunlight was evaporating the ice. Gulbransen's fingers froze, and he worried his camera battery wouldn't survive the cold. It's a breathtaking photograph, but it's also a resonant and symbolic one in this era– a moment in time when melting sea ice is threatening polar bear populations around the world. It's no surprise Fire on Ice took home the $15,000 Grand Prize at the 2016 It's Amazing Out There Photo Contest, presented by The Weather Channel and Toyota.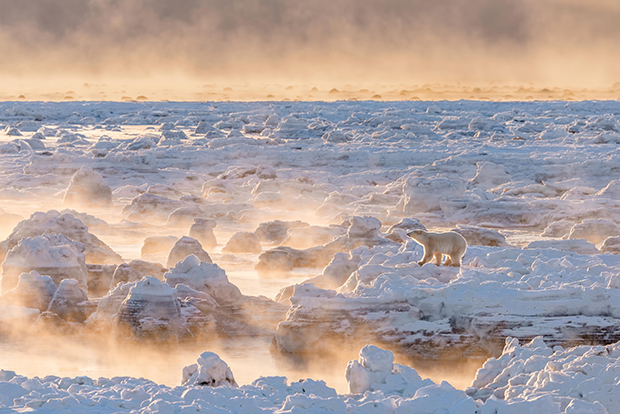 2016 Grand Prize Winner: Fire on Ice © Greg Gulbransen
From now until August 7th, the fourth annual It's Amazing Out There Photo Contest is open for entries. Jurors will select images based on technical excellence, creativity, and adherence to one of three main themes: nature, adventure, and weather. The "nature" category includes any and all images telling stories about flora, fauna, and landscape; "adventure" images should be about exploring the great outdoors, and of course, "weather" photographs should capture the elements.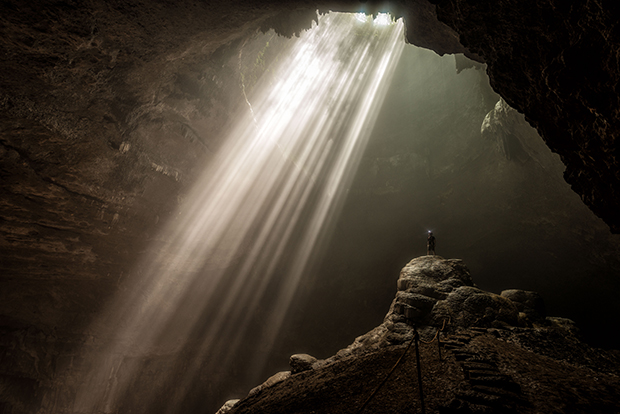 2016 Second Prize Winner: Jomblang Cave, Indonesia © Dale Johnson
This year's jury is composed of Neil Katz, the Editor-in-Chief at weather.com and Vice President of Content for The Weather Company's digital properties, Evgeny Tchebotarev, the founder of 500px, along with multi-award-winning weather and adventure photographer David Mayhew and documentary photographer Edmund Fountain.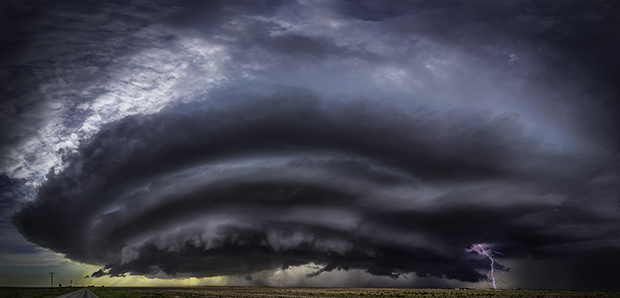 2016 Third Prize Winner: Nature's Fury © Derek Burdeny
In addition to the $15,000 Grand Prize, The Weather Channel and Toyota will award a Second Prize of $5,000 and a Third Prize of $2,500. Members of The Weather Channel community are welcome to cast their votes for three Fan Favorite awards. Voting starts on August 7th, so keep an eye out, and be sure to cast your vote on weather.com or on the weather.com Facebook page. The photographer with the most votes will receive $1000, and the second and third highest-scoring photographers will win $750 and $500 respectively.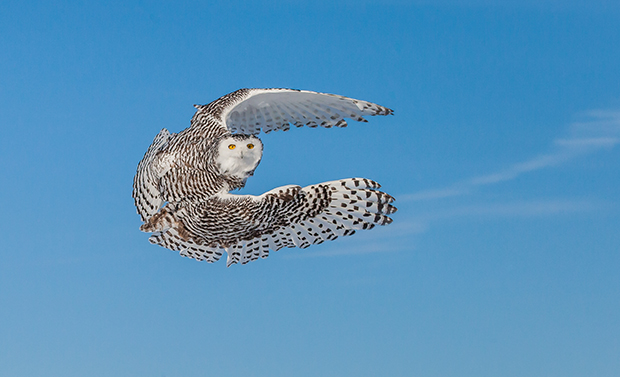 Snowy Owl in Flight © Tom Samuelson
As always, the contest is open to both professional and amateur photographers. Over the last four years, The Weather Channel has provided a platform for beautiful imagery that conveys both the power and fragility of our planet and its inhabitants. We are excited to see this year's winners when they are announced on September 11th, 2017.
Submit images here to be considered for the 2017 It's Amazing Out There Photo Contest. The deadline for entries is August 7th, 2017.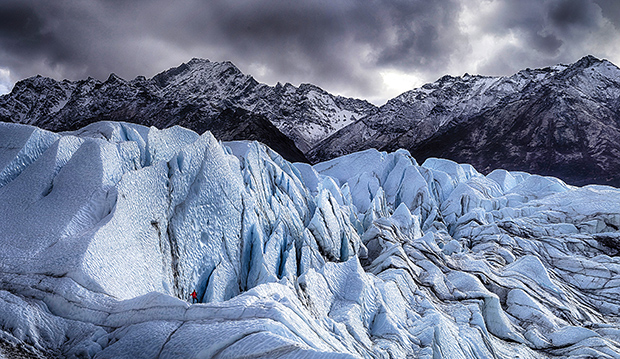 Climbing Matanuska Glacier © Jim Nicolaus
Discover More