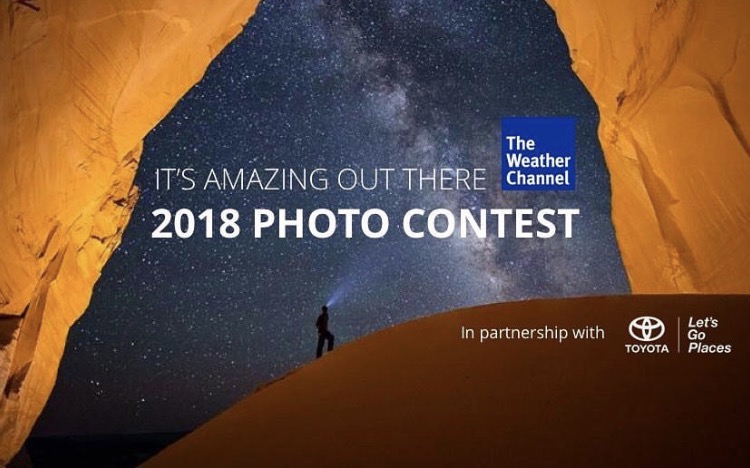 Image: The Great Chamber © David Swindler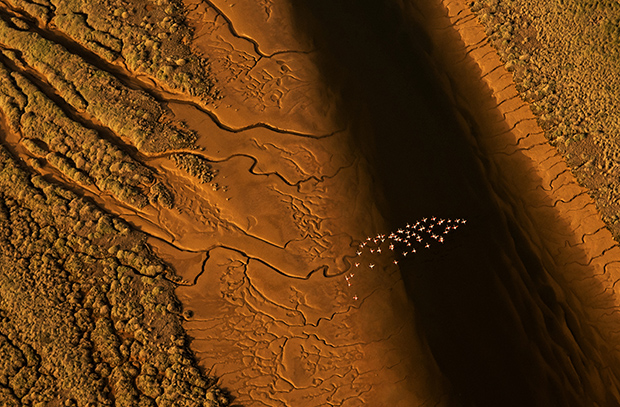 Flamingos in Flight © Aya Okawa, Grand Prize Winner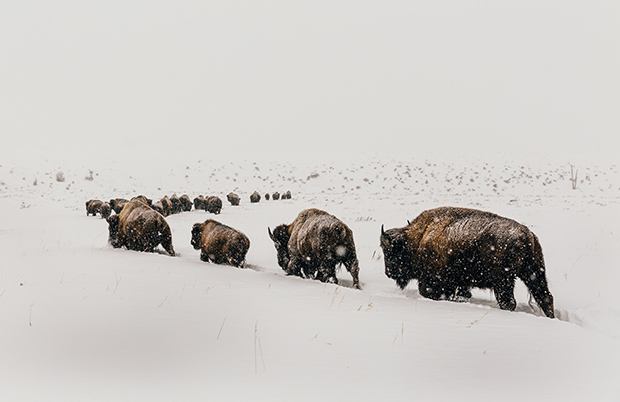 Bison March © Kaely Carmean, Second Prize Winner
In the winter of last year, the San Francisco-based photographer and visual anthropologist Aya Okawa took a flight over Andalusia. She's traveled to this marshland numerous times, capturing breathtaking aerial views, but this trip was different; as the sun dipped below the horizon, a flock of flamingos took off into the air. Okawa preserved that exact moment in her photograph Flamingos in Flight.
The incredible image would become the $15,000 Grand Prize Winner of the 2017 It's Amazing Out There Photo Contest. Organized by The Weather Channel in partnership with Toyota, this contest honors imagery that speaks to the power and beauty of our planet and our place within it.
The fifth annual It's Amazing Out There Photo Contest is now open for entries. As with last year's contest, there are three categories; photographers of all backgrounds are welcome to submit images with "nature," "adventure," or "weather" themes. The all-star jury includes the award-winning severe weather photographer David Mayhew, the photographer and Pulitzer Prize finalist Edmund Fountain, the renowned photojournalist and filmmaker Tim Freccia, and journalist and Weather.com Photo Editor Nicole Bonaccorso. Images will be judged according to technical merit, creativity, and accordance with the themes mentioned.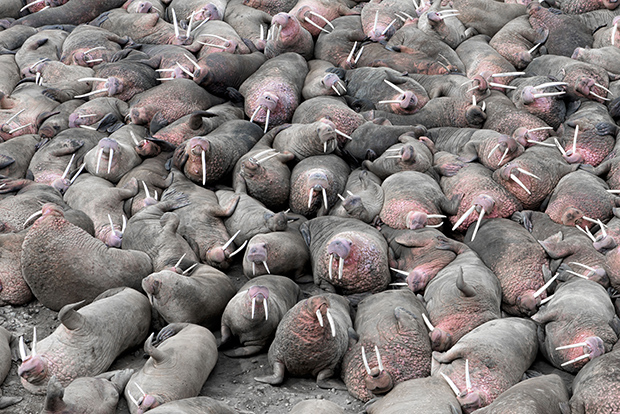 Walrus Herd © Rick Beldegreen, Third Prize Winner
In addition to the Grand Prize of $15,000, the Weather Channel and Toyota will award a $5,000 Second Prize and a $2,500 Third Prize award. The public will also get a chance to vote for three Fan Favorite Awards through the weather.com Facebook page. The first, second, and third place fan favorite photographers will receive $1000, $750, and $500, respectively. As always, the contest is open to both professional and amateur photographers.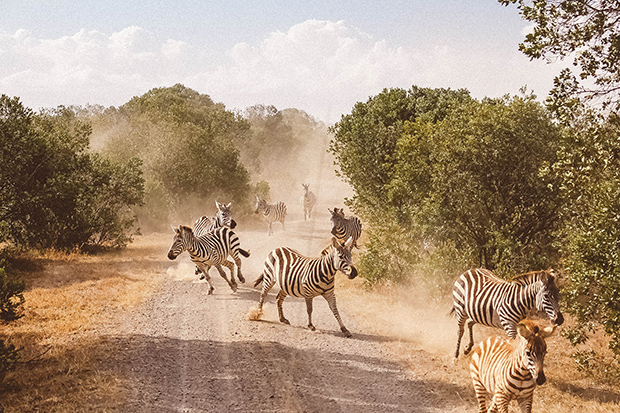 U Can't Catch This © Morgan Hamel
For five years now, the It's Amazing Out There Photo Contest has both enchanted and opened our eyes by spotlighting work that matters. In the age of climate change, it's more important than ever to consider our planet, those who inhabit it, and the forces that define our lives. We can't wait to see this year's winners. Photographers must submit here before August 14th to be considered.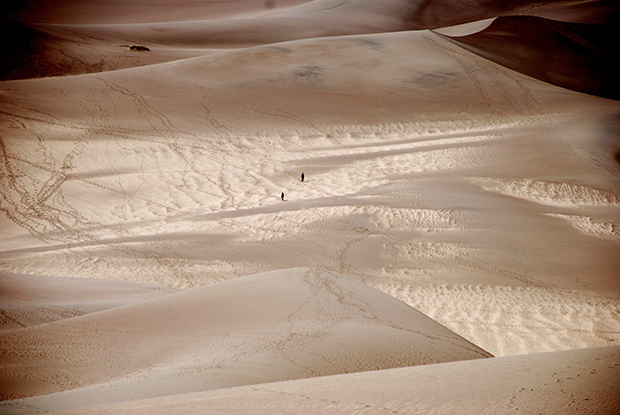 Lost on Mars © Rebecca Pinnick
Discover More