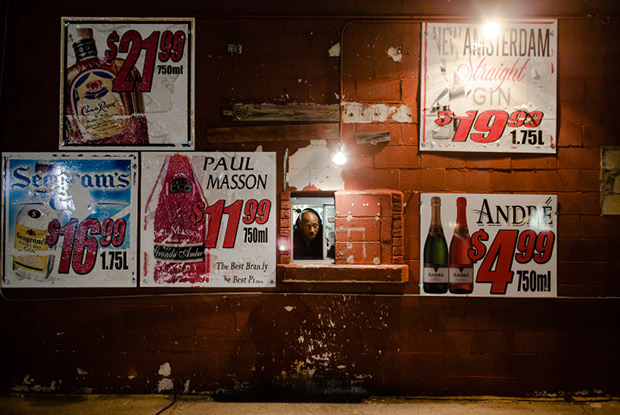 Kareem Bearden works the night shift at a drive-thru liquor store on the outskirts of Pine Bluff. Mr. Bearden moved to town a few years ago from Milwaukee, Wisconsin when a friend opened the store.
"Things quiet now, cause people are broke, but come the first of the month, thing'll be jumpin'."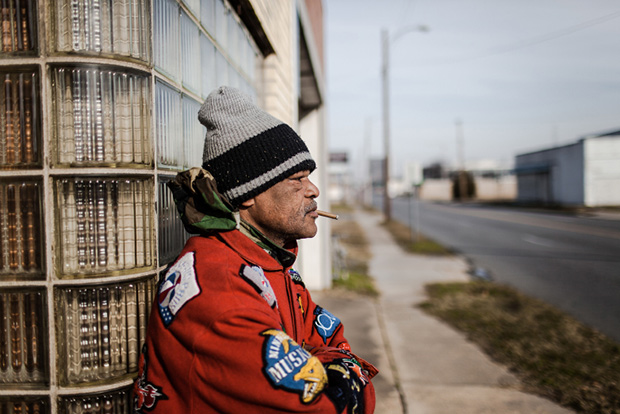 Alex Litzsey stands along Main Street in downtown Pine Bluff. 
"About 45 minutes south of Little Rock, things have come undone."
It is with this statement that William Widmer introduces us to Pine Bluff, Arkansas, a small city of just under 50,000 now infamous for its poverty and crime. The area was once a major epicenter for agriculture and industry in the South. However like many blue collar cities in the United States, Pine Bluff has deteriorated into abandoned local businesses and empty factory buildings that once lined the Arkansas River. As the population continues to drop, crime rates rise, the city ranking second only to Detroit for violence. In 2012, Pine Bluff recorded 18 murders, seven times the national average per capita.