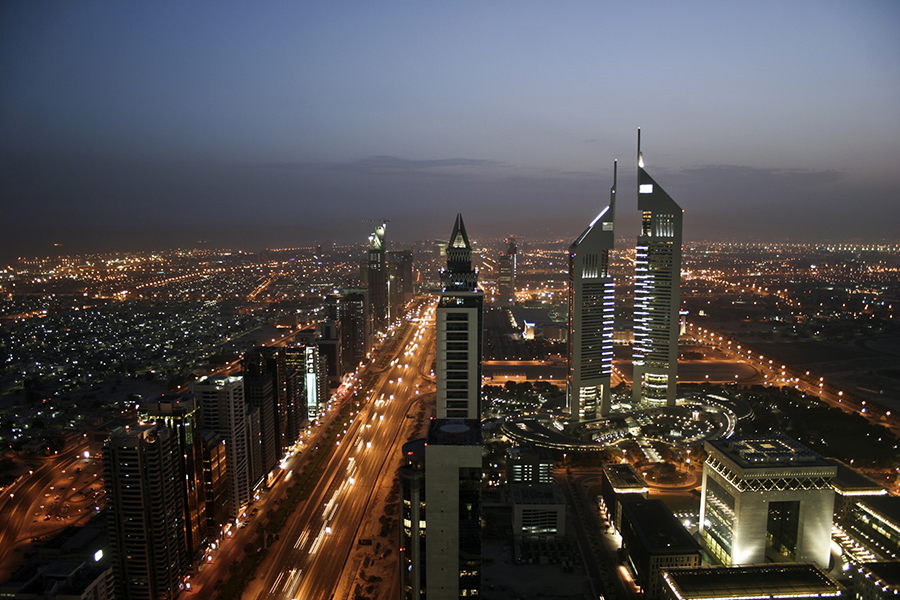 The view of one of the main high roads in Dubai "sheikh zayed" road, which was built by construction workers in recent years. This highway is surrounded by beautiful buildings and skyscrapers. The luxurious architecture of Emirates towers can be seen on the right.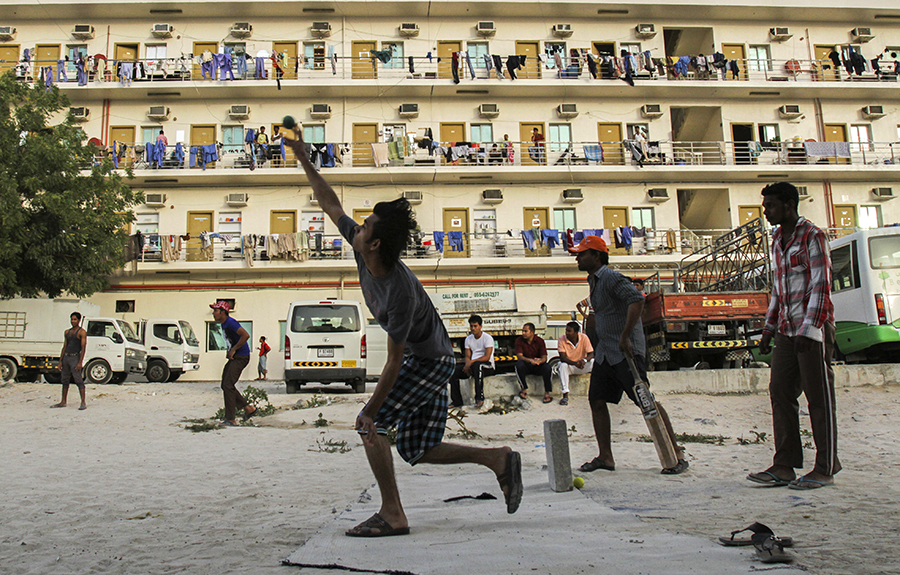 Laborers usually play cricket on Fridays. They play for more than six hours on their day off as inexpensive entertainment. 
About a few hours away from the towering glass buildings of Dubai's city center, the dusty roads lead to the city's most inhabited area of Muhaisnah, unofficially referred to as Sonapur (meaning Land of Gold). Farhad Berahman, an Iranian photographer was the only photographer in Sonapur seven years ago, where he found himself documenting the police as they surrounded one of the labor camps filled with a troop of workers from South Asia. This for him was the beginning of his work in Muhaisnah.