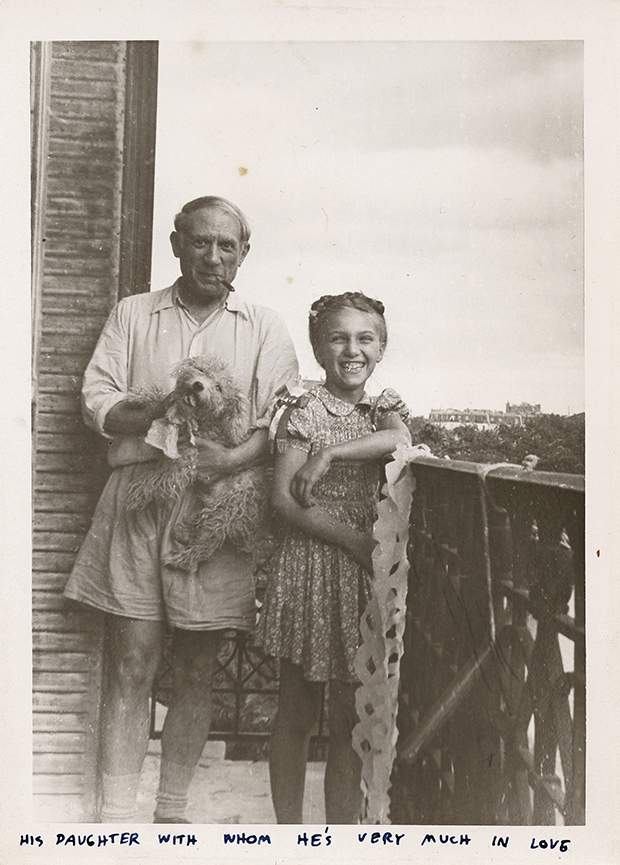 Pablo Picasso and his daughter Maya, ca. 1944. William and Ethel Baziotes papers.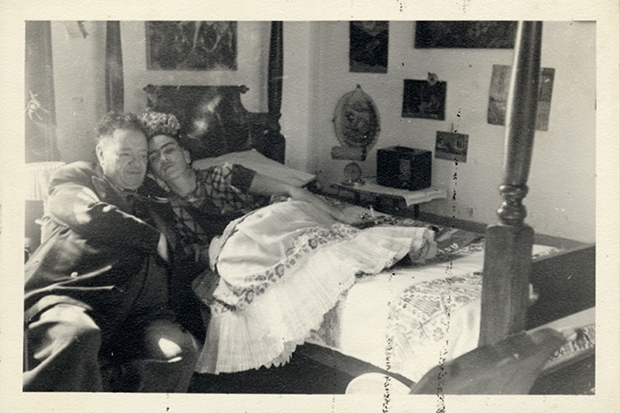 Diego Rivera and Frida Kahlo, Coyoacán, Mexico. Photograph by Chester Dale (1883–1962), Chester Dale papers.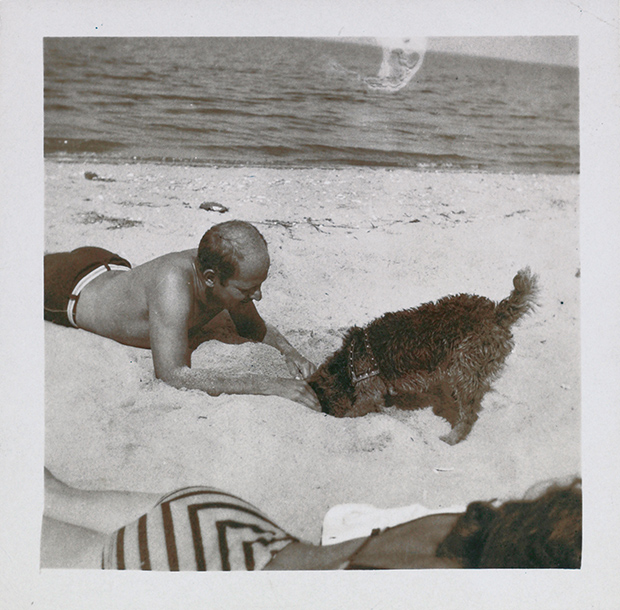 Jackson Pollock on the beach with a dog, ca. 1945. Jackson Pollock and Lee Krasner papers.
"I have always loved snapshots," says curator Merry Foresta, who over the last few years, has poured over thousands of private family photographs belonging to the greatest artists of the last century, beginning with the introduction of the Kodak Brownie in the early 1900s. For Artists Unframed: Snapshots from the Archives of American Art, Foresta has pulled together more than one hundred of these behind-the-scenes moments of artistic giants and their families, revealing the spontaneous and everyday occasions that underpinned the intimate lives of everyone from Jackson Pollack and Andy Warhol to Frida Kahlo and Georgia O'Keeffe.