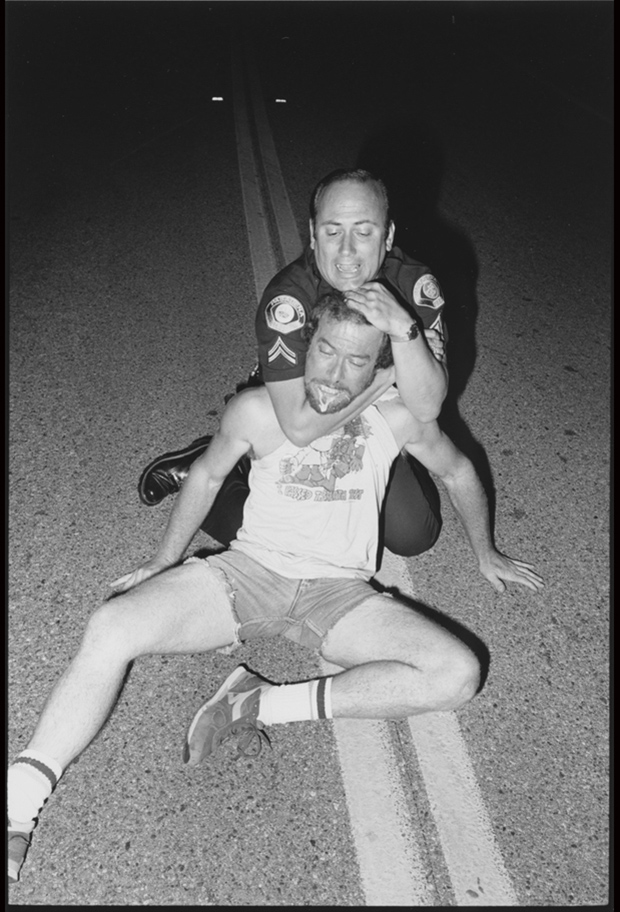 (6/7/86) Agent Lee Baroni with "Duster" (subject under the influence of PCP) who attacked patrol car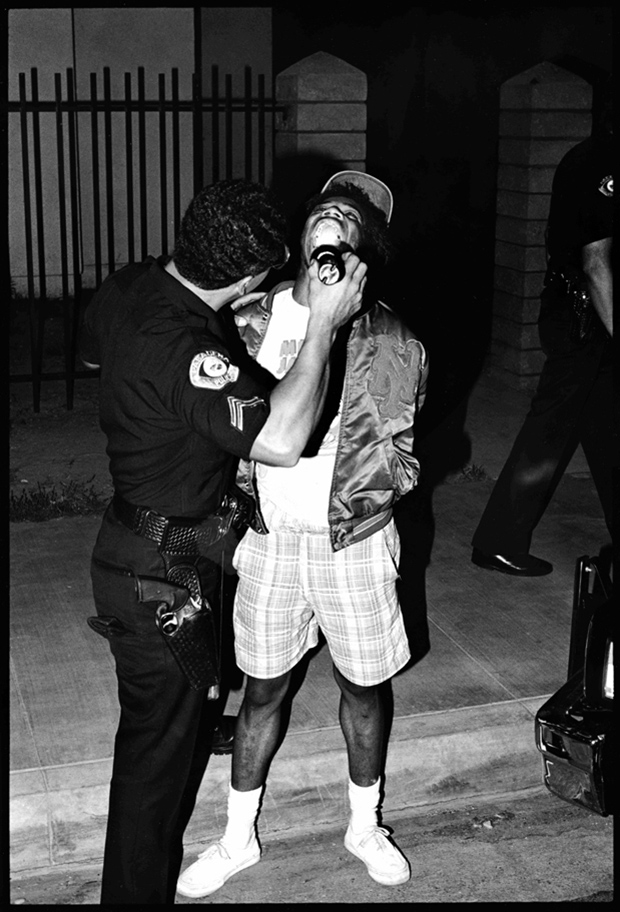 (8/8/85) Agent Lionel Salgado looking for rock cocaine in suspected Crip's mouth.
Newport Beach-based photographer William Valentine grew up with a father in Pasadena Police Department, and many of his formative childhood memories unfolded within the context of life and death situations. Between the ages of five and eight, he explains that he had been on board a code three—or life threatening— call, and had witnessed a dead man being brought in by ambulance after a drug overdose. During long nights, he waited up for his dad to return home. By the time he was in college studying photography, Valentine had a potent sense of belonging within the force.