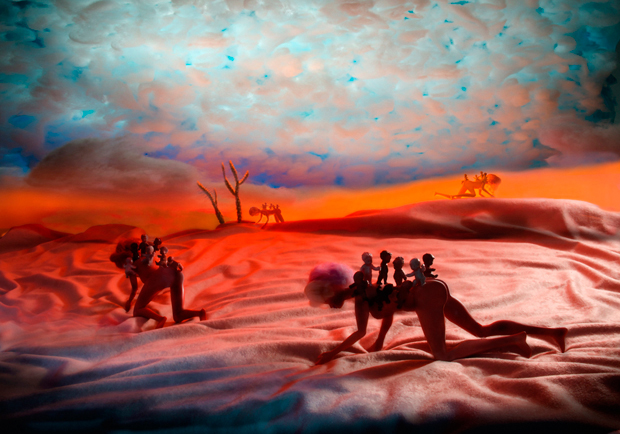 Sunrise to Sunset: The lack of quality, affordable child care is a barrier to full equality for women in the workplace. This barren scene illustrates that the burden of child care is most often on the backs of women, many of whom are single. The task of caring for children is undervalued, where child care workers (mostly women) are often underpaid, under-trained and over burdened with responsibility.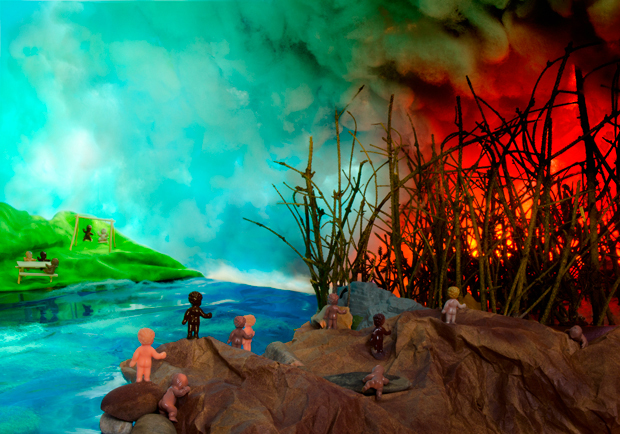 The Promised Land: The equality gap between today's American children is seen in this ambient, mysteriously ar- cadian landscape. There is a widening, possibly insurmountable, gulf between those who grow up in poverty and those raised with economic comforts.
Beneath a carefully constructed veneer of cartoons, sing-alongs, and happy meals, suggest photographers Barbara Ciurej and Lindsay Lochman, lies a sinister and painful reality for many American children. In order to visualize the wide chasm that separates the welfare of children of wealthy families from those without access to safe and reliable childcare, the duo partnered with the Economic Hardship Reporting Project to construct Watch Me Grow, a series of frightful and prophetic scenes in which the assumed gaiety of childhood belies the painful truth about the dire situation faced by millions of youngsters.