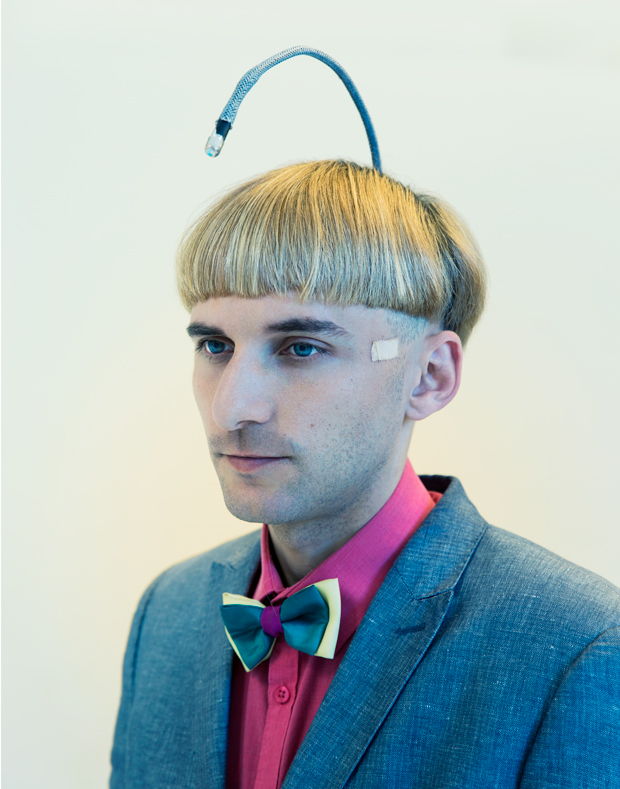 Neil Harbisson is widely considered to be the worlds first officially recognised cyborg. Born with a rare form of colour blindness, the antenna is implanted directly into his brain and allows him to hear visible and invisible colours as sound. It also has a wifi connection so he can receive music or phone calls and even colors from satellites and extraterrestrial colors from space directly to the brain.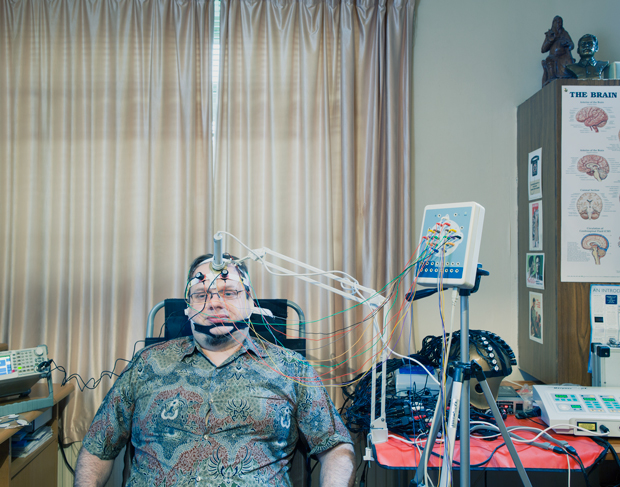 DIY brain hacker Andrew Vladimirov uses electrical currents, magnetic fields and lasers to alter his moods and state of mind.
"I've met a man who can receive information from outer space directly to his brain," says London-based photographer David Vintiner, who, over the course of his series Futurists, has in many ways been documenting various possible futures for mankind. The man he mentioned is Neil Harbisson, an artist, activist… and cyborg, who at the age of twenty one, had an antenna permanently implanted into his skull. For the photographer, Harbisson is just the beginning; Futurists features a wide array of men and women who, through their careers or hobbies, are working to push technology to its limits, all in the name of a better future.