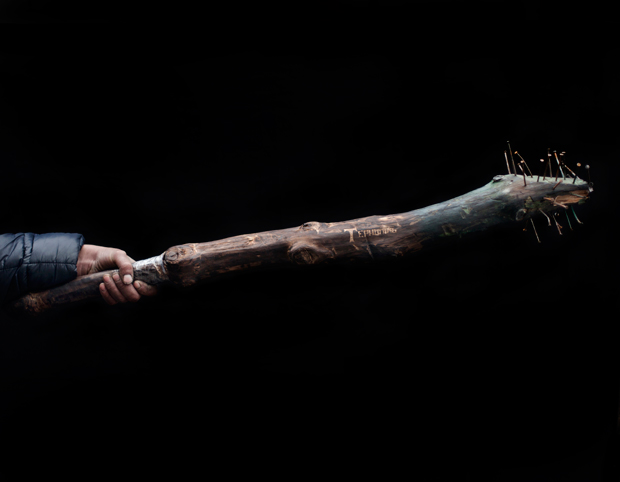 A club with nails hammered in the end. The inscription reads 'Ternopil' which is a city in western Ukraine. According to the owner, the handle is wrapped in tape having broken in clashes with the Berkut.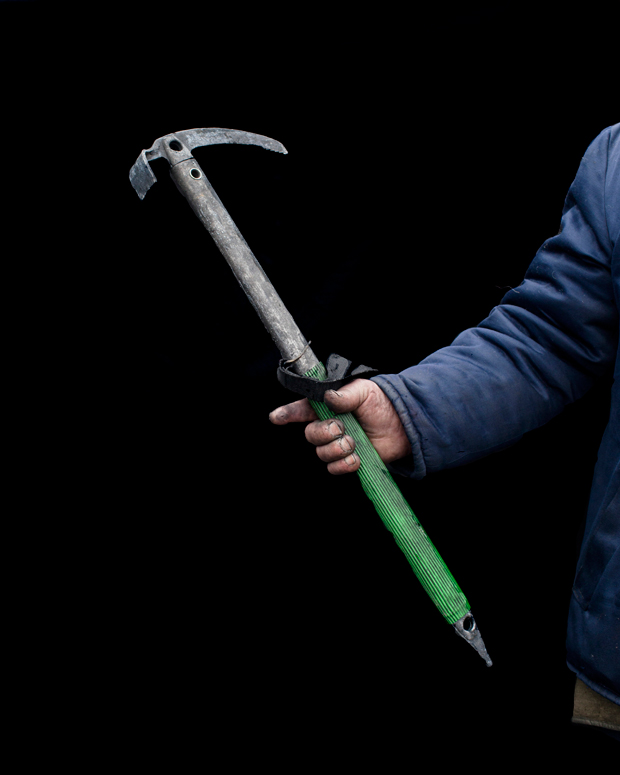 After two weeks of photographing the recent Maidan Square protests in Ukraine and feeling frustrated that he wasn't contributing anything new to the coverage, London-based photographer Tom Jamieson turned his lens on a unique subject: the DIY weapons crafted by Ukrainian protestors. Jamieson tell us; "It was actually in the last two days of the protests that I decided to focus purely on the weapons and completely remove them from the chaotic background of what was going on around Maidan Square." Setting up a makeshift studio with a trusty black backdrop and the help of his assistant, Jamieson captured the menacing and medieval-looking weapons in the hands of their proud owners.
Shooting in the early morning or twilight hours outside in the square or near protestors' tents, Jamieson shows us just how personalized these homemade creations are—some adorned with messages for their targets, some with religious symbols or the names of hometowns. When the peaceful protests of late November shifted to more heated ones—the Berkut police opening fire on protesters in January for example—these weapons began to appear more steadily; here they are a visual reminder of people ready to defend.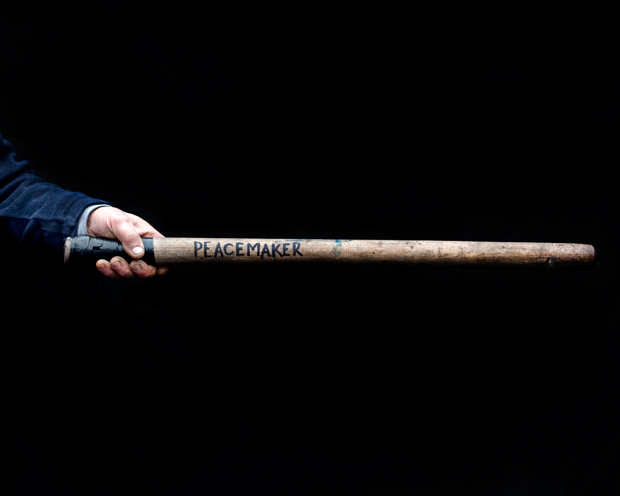 A baton with the inscription 'PEACEMAKER.'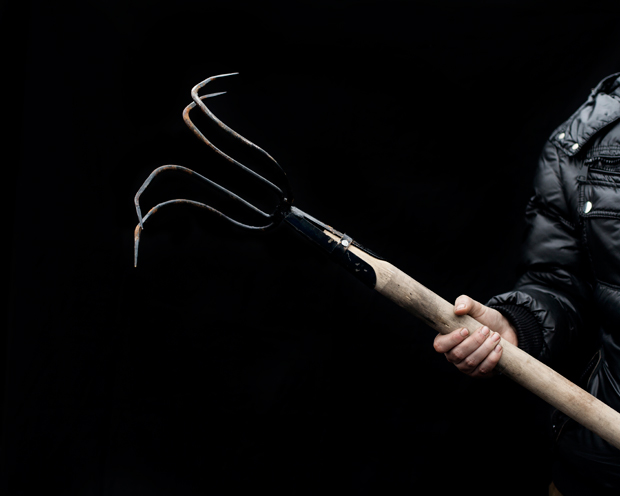 A weapon designed to rip the shields away from the Berkut.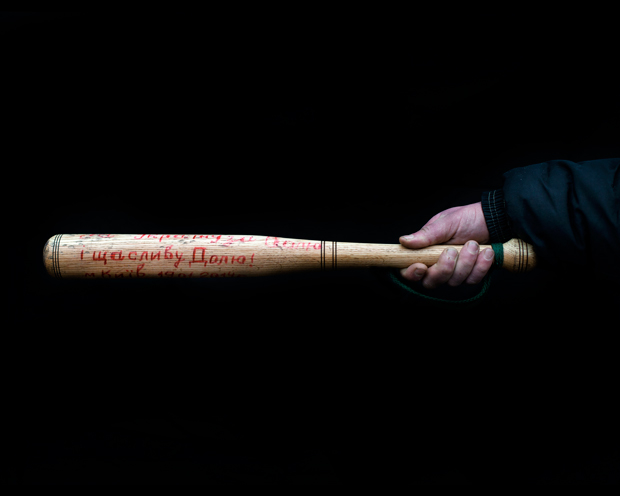 For Ukraine and a good fortune, city Kiev (rough translation).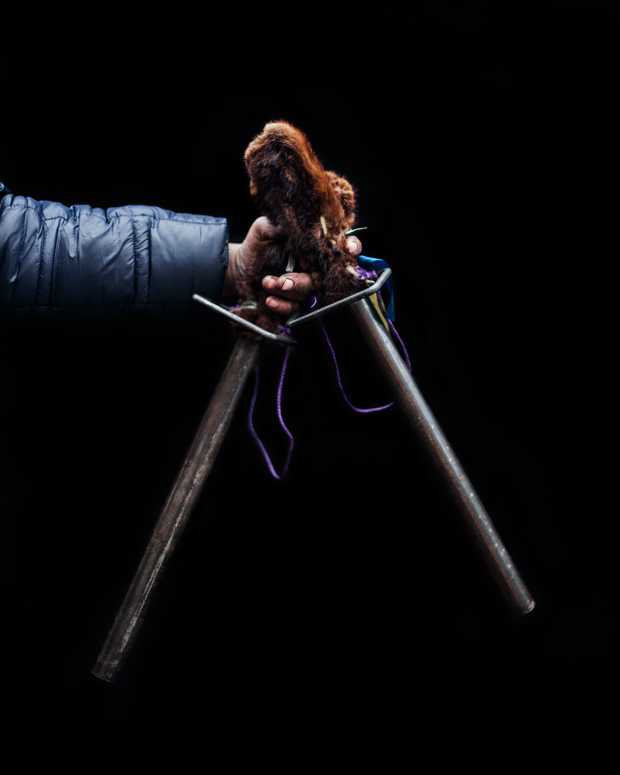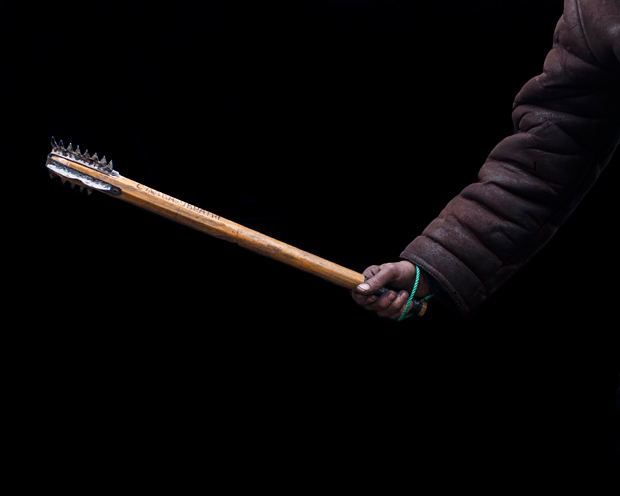 'Glory to Ukraine'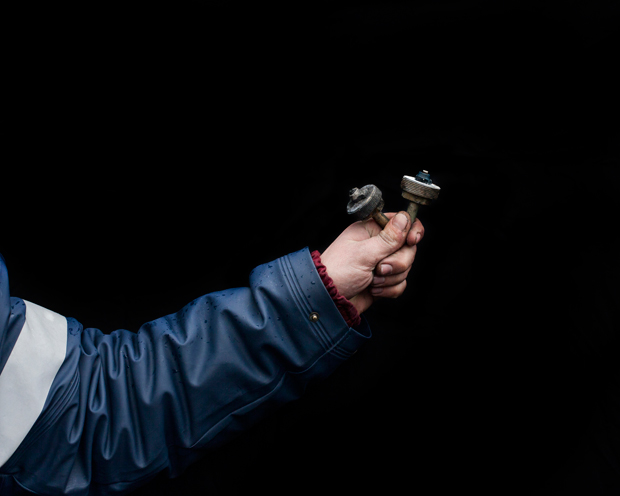 Remnants of stun grenades.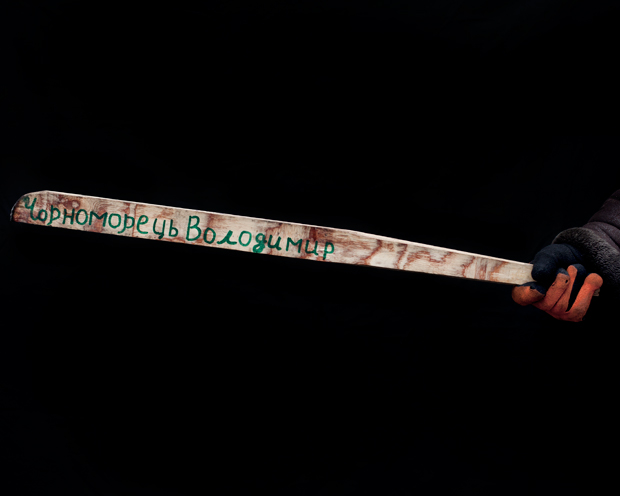 'Sailor of the Black Sea Fleet'
via Wired
The 2nd Annual Feature Shoot Emerging Photography Awards is an international photography competition for up-and-coming image makers who are ready to kickstart their careers. Five talented photographers will be provided with the resources they need to get their career off to a strong start. Photographers of all disciplines are welcome to submit up to 5 images in any genre. We can't wait to see your best work! Enter here.