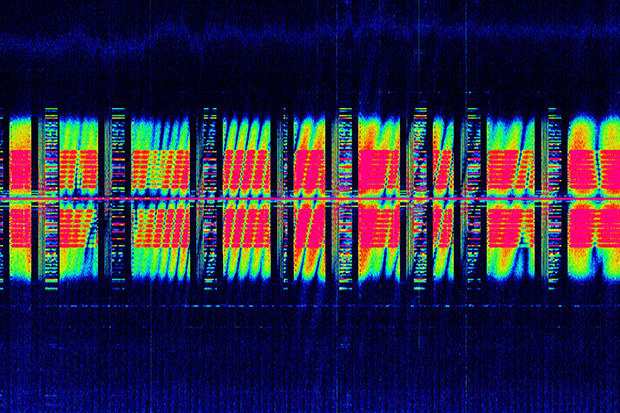 HM01 Spectogram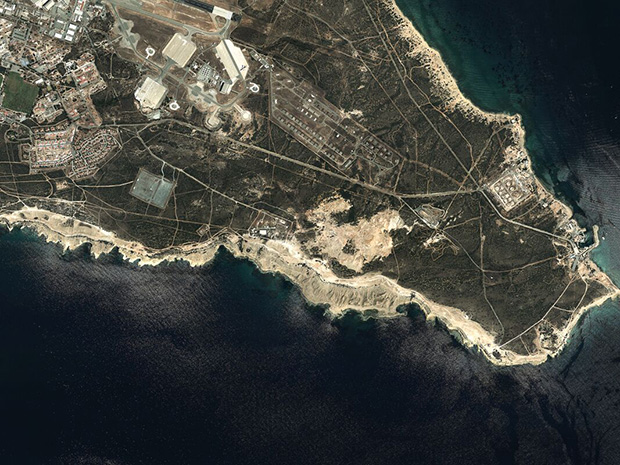 RAF Akrotiri, Cyprus
No world government has ever confirmed the use of numbers stations, but none have flatly denied it either. The stations date back to the Cold War, perhaps earlier, and many are still transmitting. Often, it's a string of numbers recited by a computerized female voice— sometimes the voice of a child.
According to the thousands of enthusiasts who monitor them, the broadcasts could be coded messages sent from intelligence agencies to their spies. They cover vast distances, and they're impossible to decode. When the public asks, government officials and bureaucrats typically respond with something like, "We don't intend to discuss these stations, if any exist at all."
For London photographer Lewis Bush, that's not enough. He's devoted two years to investigating and locating possible stations. He spoke to some of the dedicated "numbers monitors" who have spent much of their lives scrutinizing the broadcasts. He also studied declassified documents, history books, interviews, and first-person accounts by former agents.