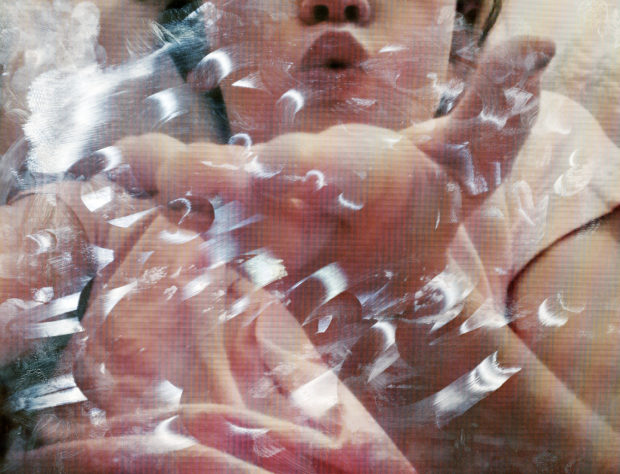 Emailed JPEG Kiss Goodnight. 30″ x40″, 2014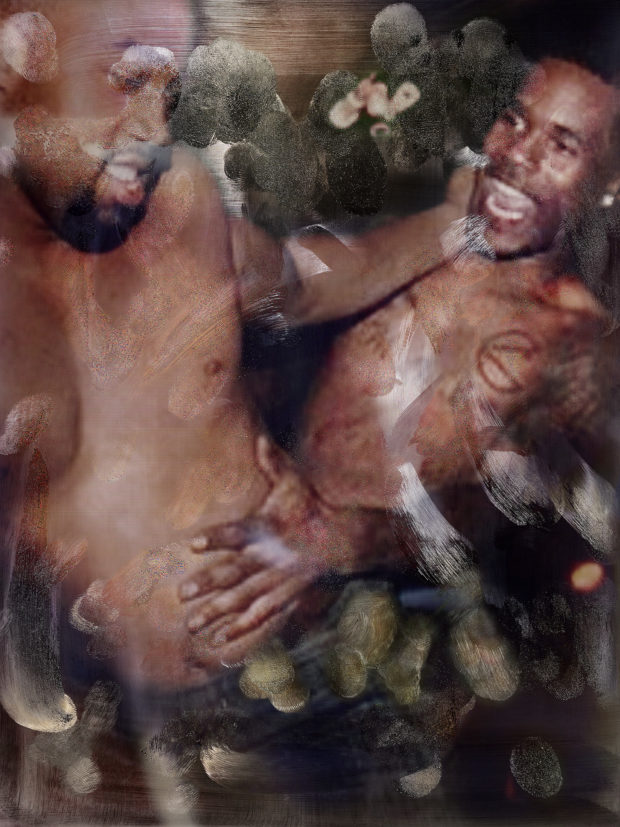 thegavoice.com/community/features/pride. 30″ x 40″, 2018
In our increasingly pixilated world, we are known by the trails left behind — the smudges made by incessant pawing at our digital devices all day and night. With the quick whip of the wrist, we wipe all traces away before starting anew, our attention glued to the images and words illuminated by a flickering light that sends us down endless rabbit tubes.
Time slips away until we surface once more, the remains of our journey reduced to mere streaks — subject in and of itself that fascinates photographer Tabitha Soren. In Surface Tension, the former television journalist positions herself on the other side of the camera and looks at the very apparatus of content consumption itself — the screens our fingers feast upon as we travel at the speed of swipe.
Now on view at the Davis Museum at Wellesley College in Massachusetts through June 9, 2019, Surface Tension is a curious, lyrical ode to one of the most visceral of all senses we hold. Here, touch is both sacred and profane, a base, coarse reminder of our physicality and a symphony of gestures made over a period of time, indicating a desire for more content, more stimulation, more entrée into an invisible, nebulous realm that we can never know beyond the appearances we voraciously consume.
In advance of her April 17 artist talk, Soren shares her insights into the nature of the image and the ways in which it adapts to the plasticity of a digital world that feeds on our desire to look.