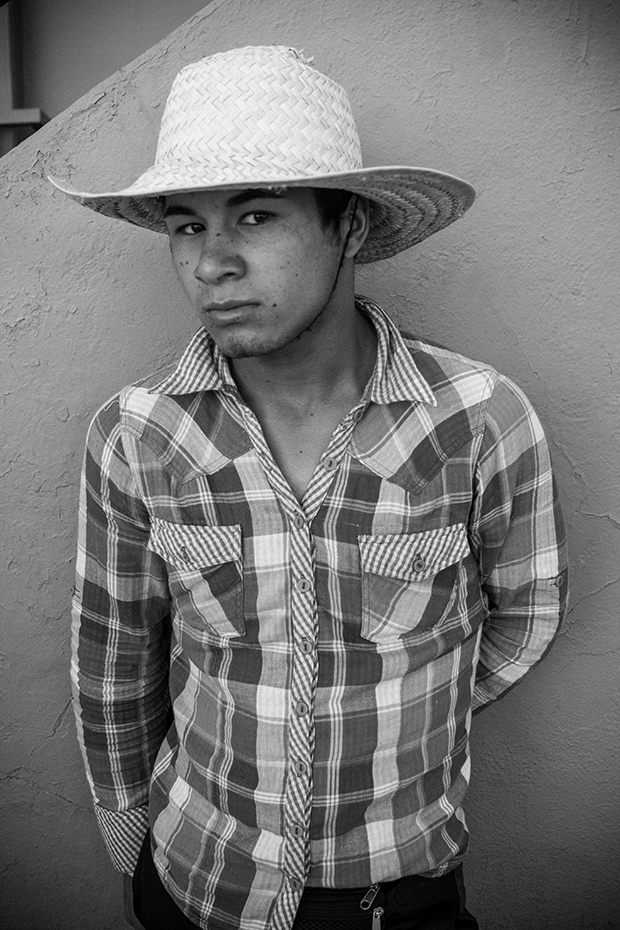 A teenage migrant boy, Jesus Martinez Stadium, in Mexico City, Mexico, Nov 9, 2018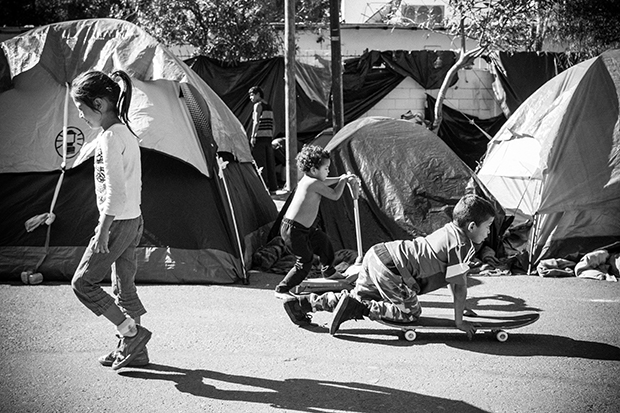 Migrant children playing in the streets where they are camped out, outside the locked gates of the condemned refugee camp, Benito Juarez sports complex in Tijuana, Mexico, Dec 2, 2018
In November 2018, Cory Zimmerman began documenting the lives of people living in purgatory, just across the US border into Mexico, in places we rarely see or consider from the inside looking out. Over the next three months, Zimmerman created a series of photographs titled Between a Sword and a Wall: A Portrait of he Migrant Caravan, made at the front lines of the migrant crisis.
Zimmerman traveled to Jesus Martinez Stadium in Mexico City, the Benito Juarez sports complex in Tijuana, San Ysidro border crossing in Tijuana, and the US/Mexican border at Playas de Tijuana as part of an ongoing effort to assist and document the lives of the people who are fighting for their lives.
Zimmerman started a Go Fund Me to help feed the children, as his current work takes him to Guatemala, where he is working with NGOs to document the causes behind the on-going migration crisis. Here, he speaks about his experiences photographing the innocent people whose lives hang in the balance.