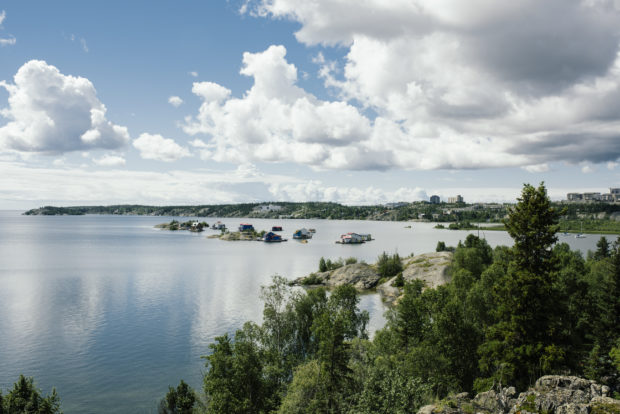 A view of Yellowknife Bay from Jolliffe Island.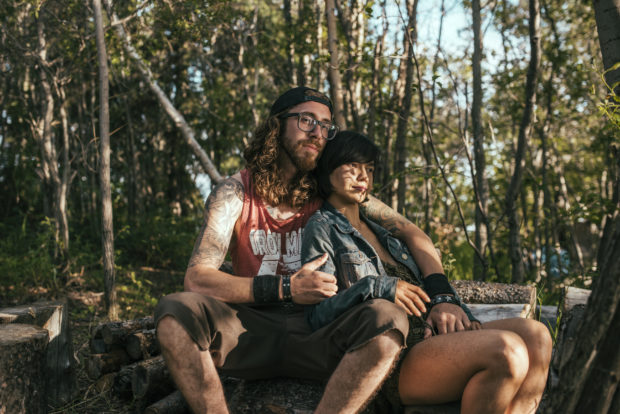 Ryan and Cheyanna on Jolliffe Island.
Deep in the Northern Territories of Canada, on the edge of Great Slave Lake lies a community living off the grid, on the fringes of Yellowknife, the capital city — home to photographer Pat Kane, a member of the Timiskaming First Nation.
The city of Yellowknife, named for a local Dene tribe, first colonized in the 1930s after gold was discovered. Early prospectors headed north, erecting shacks and shanties on the waterfront, which remained intact as the city was built around these settlements.
By the 1980s, the first houseboats appeared on the lake, and together, with the shacks, became home to a flourishing community who have chosen the solitude of nature over the conveniences of modernity. In his on-going series, Offgrid, Kane documents a colorful collection of characters from all walks of life — from musicians and artists to bureaucrats, entrepreneurs, and curmudgeons — whose back-to-basics way of life has become a vibrant part of the city's cultural landscape.
Here, Kane shares his experiences photographing the people who live in this magical corner of the world.