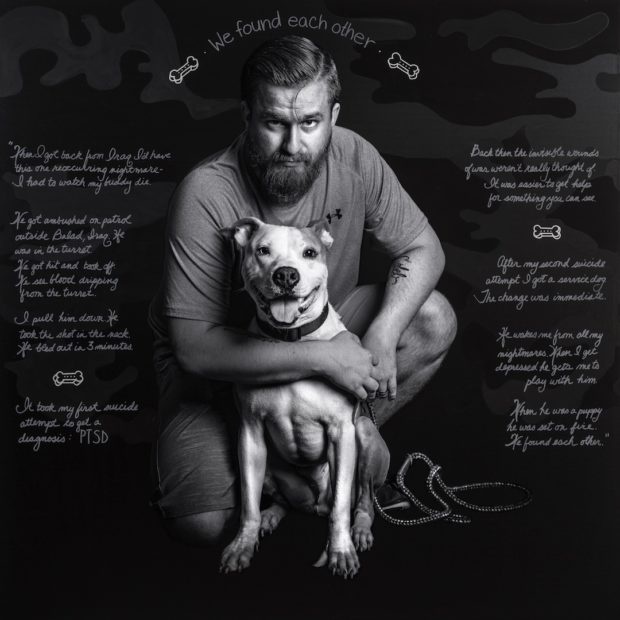 DTI Derek and Phoenix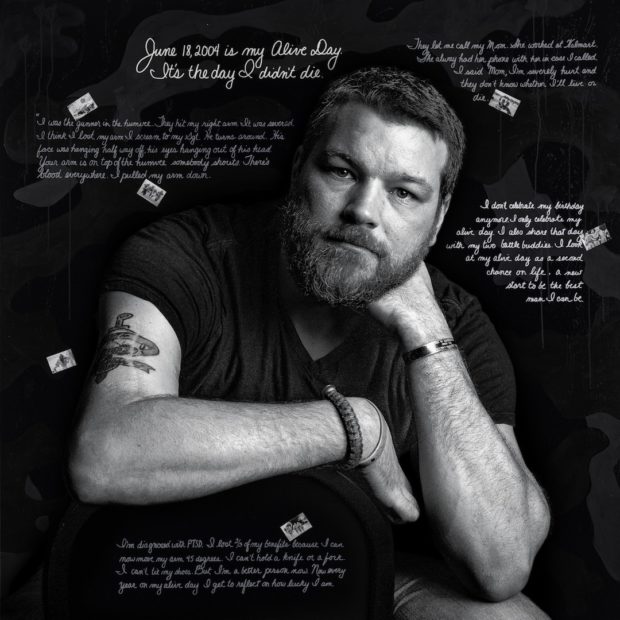 DTI Ken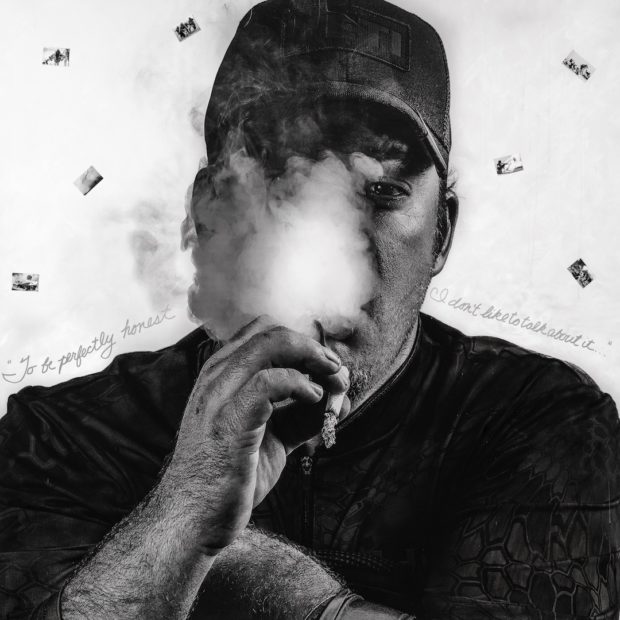 DTI Hebert

Nearly two decades into the Afghanistan War, the death toll mounts in a battle on the home front. Every day in the United States, 22 veterans commit suicide, falling victim to an invisible killer: Post Traumatic Stress Disorder (PTSD).
PTSD is a condition of persistent mental and emotional stress occurring as a result of injury or severe psychological shock, typically involving constant vivid recall of the experience, with dulled responses to the outside world. Once triggered, the mind becomes a harrowing trap where scenes of trauma replay themselves long after they occurred.
Recognizing the epidemic destroying the lives of veterans and their families, Susan J. Barron realized her duty to give them a voice in her powerful portrait series Depicting the Invisible: A Portrait Series of Veterans Suffering from PTSD, now on view at  The Army and Navy Club in Washington DC through April 15, 2019.
Here Barron shares the stories of veterans fighting against the enemy within the gates, a trauma that is sometimes amplified for women soldiers by the horrific betrayal of their male comrades who sexually assault them with impunity.