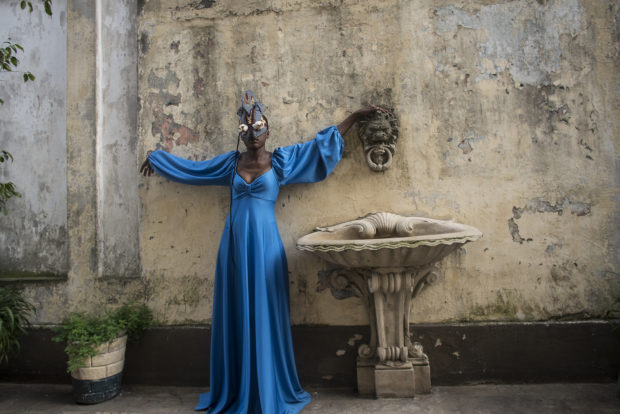 Blue Like Black, Argentina, 2018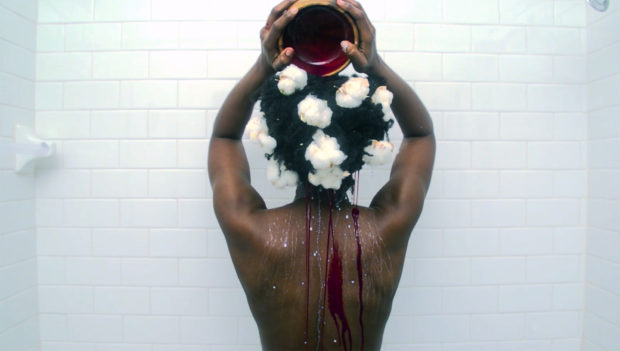 Still from video short "the cleanse" 2017
Born in Crown Heights, Brooklyn, Adama Delphine Fawundu is the only first first-generation American of her siblings. Her brother and sister were born in Freetown, Sierra Leone and lived there until 1975, when Fawundu and her mother returned to bring them to the United States.
Fawundu would not return again until 1992, at the age of 21, during the Christmas holidays, during the first year of a decade-long civil war. Though she was unable to return to her homeland, Fawundu traveled the continent, visiting South Africa in 1995, early in Nelson Mandela's presidency, as well as Ghana and Nigeria. And when she finally could come home, she brought two of her sons, then ages ten and seven, to create the foundation for a lifelong connection to the motherland.
Embracing the power of connection, Fawundu takes an expansive, inclusive approach, personifying the water spirit that connects Africa and its Diaspora using photography and film. In The Sacred Star of Isis, now on view at Crush Curatorial in New York through April 6, Fawundu travels the globe to create images from the New York State forests and the waters of the coast of Freetown, Sierra Leone, to cities within Argentina, a place known to systematically attempt to erase its Black presence.
The exhibition includes "the cleanse," Fawundu's first film — a glorious celebration of rhythm and ritual contained in the moments when Fawundu places her perfectly pressed tresses under the shower and begins to wash her hair, an incantation filled with magic, power, and wisdom. Here, Fawundu shares her journey creating The Sacred Star of Isis.