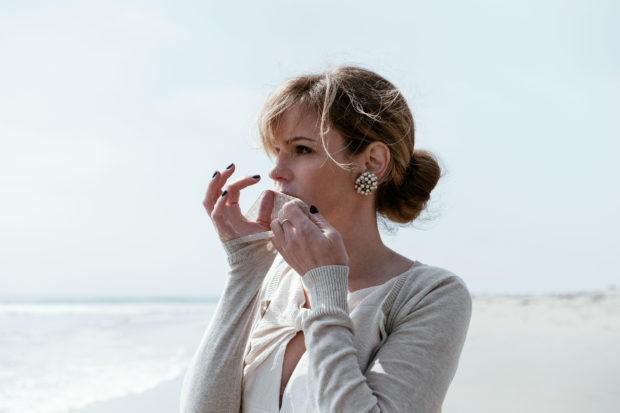 Jennifer Jason Leigh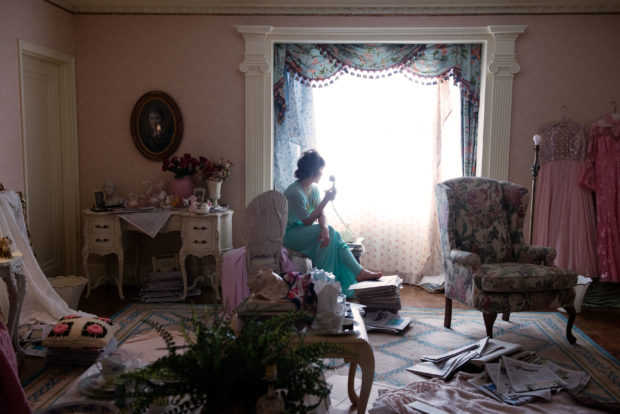 Noomi Rapace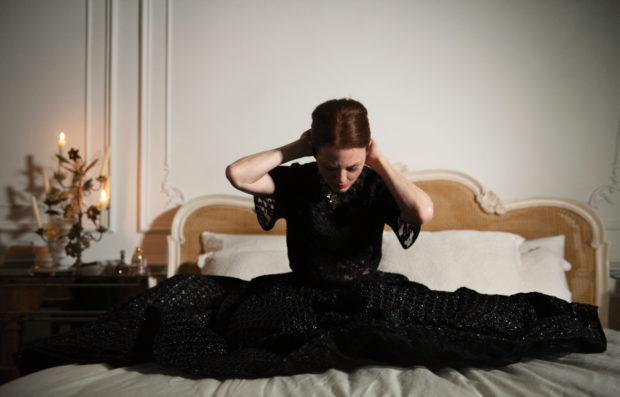 Julianne Moore
It has been said that if you want your story to have a happy ending, you have to know exactly where to stop. Except, life is not a novel or a film — nothing quite so neat. Even the best of endings can be a source of grief.
The end of a love affair is a heady subject, one that has long been exalted as subject for exploration in the arts, as well as an experience the informs and transforms countless lives: each story a tapestry of details that are uniquely fascinating for the complexities they reveal about the human condition.
Photographer Caitlin Cronenberg and art director Jessica Ennis decided to explore the subject in their new book, The EndingsL Photographic Stories of Love, Loss, Heartbreak, and Beginning Again (Chronicle). Here, the true stories of the final moments of a relationship are recast featuring some of Hollywood stars including Julianne Moore, Tessa Thompson, Kiera Knightley, Jennifer Jason Leigh, Danielle Brooks, Paz de la Huera, and Gugu Mbatha-Raw.
Here, in each photographic vignette, we are drawn into the raw, vulnerable moment of transformation. These tender moments of awareness allow for the profound shift from the past to the present through the actualization of the present moment. It is, as Mary Queen of Scots had embroidered on the cloth of her estate while imprisoned by her cousin, Queen Elizabeth I, awaiting her death: "In the end is my beginning."
Here, Cronenberg and Ennis share their journey creating this evocative and enigmatic body of work.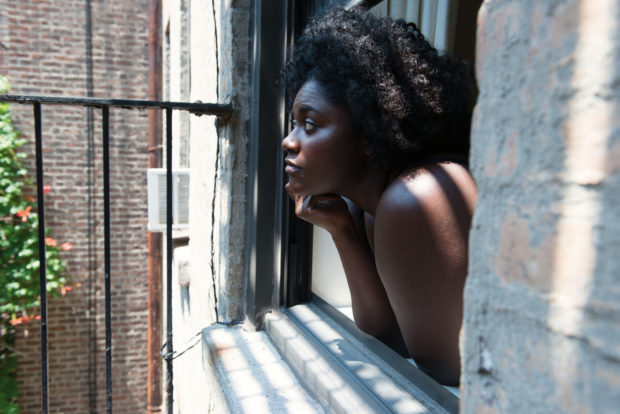 Danielle Brooks
Could you speak about the inspiration for this project?
"We were spending a lot of time together and we would just talk, as girlfriends do, about different experiences in our lives. Somehow it always came back to relationships. And specifically the ways relationships end. Both of us being visual people we realized that there was something beautiful in these endings, and we set out to tell those stories with these photos."
How did you go about compiling stories for the project?
"The women in our lives and around us were our biggest influences: each other, other close friends, and friends of friends. Women talk about emotions and break ups often. It bonds us together in our vulnerability and strength. You don't have to look far to find a woman with an amazing story to tell — you just have to be ready to listen."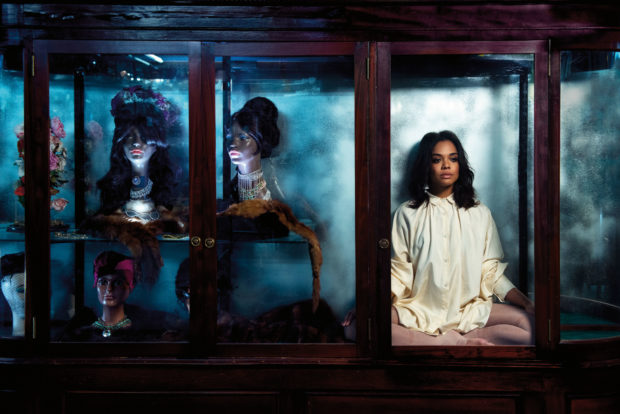 Tessa Thompson
Could you speak about how you began to visualize the stories for this project?
"The process typically began with a brainstorming session between the two of us. Once we had a clear story in mind we would discuss how we each envision the final image; the overall aesthetic. We essentially visualize the end and work backwards.
"The best way we found for us to communicate with our crew and those that helped bring these stories to life was through mood boards and reference images. It's a culmination of images we've sourced, sketches we've made, and sometimes tactile objects like fabric that help to tell that story and communicate our vision.
"A lot of the inspiration for this book found its roots in film and fine art. Sometimes for fun we compare the final images in the book with our original mood boards. We take a lot of pride in how closely the look of the original boards resembles the end result."
What was your process for casting these stories?
"We started off by asking a few actress friends to collaborate with us. Our original concept was somewhat experimental so it helped to work with people we could really trust to develop a style for the project. Once we had some work to show, we reached out to publicists and agents with a formal proposal.
"It certainly wasn't an easy feat. Over the seven-year period we worked on the book we sent thousands of emails, all in an effort to secure the right talent. We tried to cast these shoots in a similar manner to the way one would cast a film. Our goal was to cast the right actress for the right role."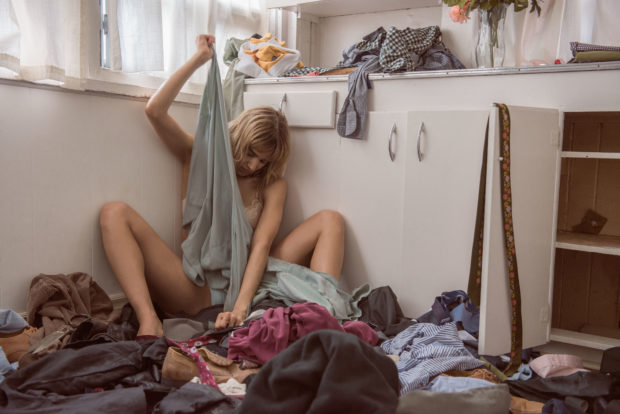 Sofia Boutella
How did you work with actors inform the experience of the photo shoot? What qualities did they bring to the photograph that only an actor could deliver?
"It was sometimes intimidating to direct actors who we respect so much, but they were all completely amazing to work with. Everyone was so invested in the project and we really felt like they were embodying the characters and taking on the back stories.
"I think coming up with detailed back stories really helped us set the scene of each shoot, we wanted to make sure the actors were equipped with everything we could give them. Only actors could take all of this on and really let the emotions come across in the images."
What was the most challenging element of creating this body of work?
"The project took seven years mainly because we were trying to work with the actress's shooting schedules. Sometimes we really had to wait for the stars to align, especially with the level of talent we were working with. Most of the women have very tight work schedules so once something was booked we had to move swiftly to pull together all the details.
"We did produce these shoots ourselves, so there was a challenge involved with securing some of the locations once we knew we had the talent confirmed. We were a self-funded project (in addition to money we raised on Kickstarter) so we didn't have the luxury of paying last minute prices for locations. We had to get creative with our locations and bother a lot of friends. The actual shooting was fun and we felt very comfortable doing the creative aspects, but being a team of two and producing the entire thing was hugely challenging."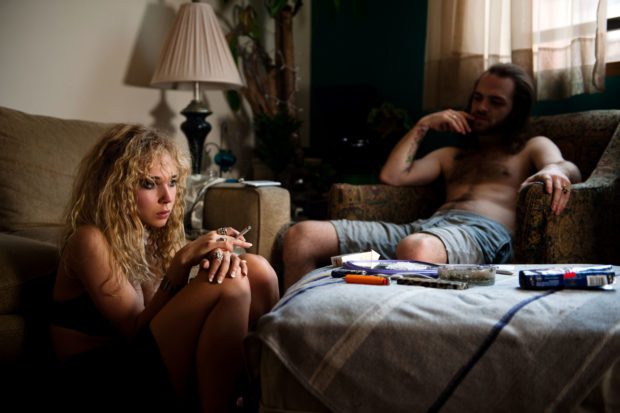 Juno Temple
Were there any unexpected moments and surprises that gave you new insight and understanding of the subject of loss?
"Speaking with our talent and hearing about their personal experiences, seeing how quickly they would share these things with us, really confirmed that everyone has a story, and people want to share those stories even if they are from a dark place. People need to share in order to heal and at times we got to be part of that."
Could you speak about the element of grief as it exists in this work, and how our contemplation of others helps us understand it better?
"There is no way to create a book of endings without touching on grief. With endings we always grieve in some way or form. What's fascinating is how the different endings acted out in these stories occur at varying stages of that process. Sometimes you know this is just the beginning of the grieving process for the character and other times the character is experiencing a sense of freedom in letting go. She is finding peace and moving on."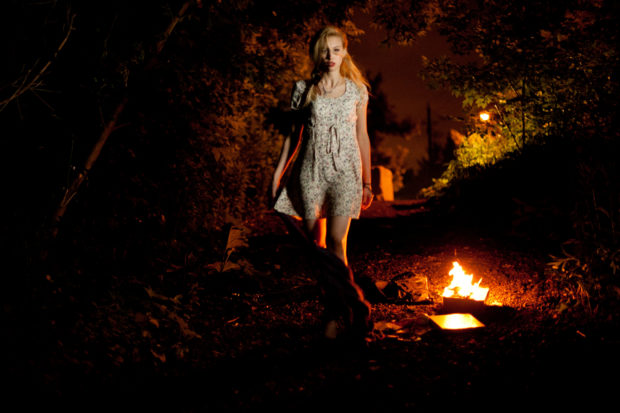 Sarah Gadon
Lastly, what have you learned about love from creating this body of work?
"We learned that the relationship between love and loss is so closely intertwined. Sometimes the experience of losing love is also a rediscovery of the love within ourselves. Finding the self-love to move on from a situation that no longer serves us. Sometimes the love given by a partner is something we carry with us even when that physical presence is no longer there.
"Many of the stories are so deeply rooted in love. The Gemma Jones story, He's Due Home by Supper, is about a woman struggling with dementia. Everyday she sits and waits for a lover she had 50 years ago to return. Her current husband beings her tea and indulges in the charade. We'd always thought of the story as being as much about the love she has, as the love she lost."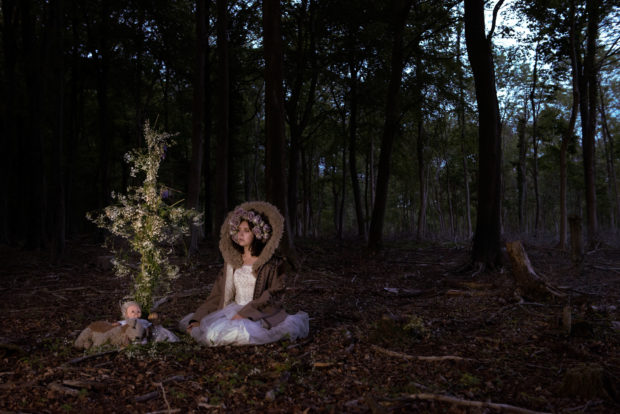 Bel Powley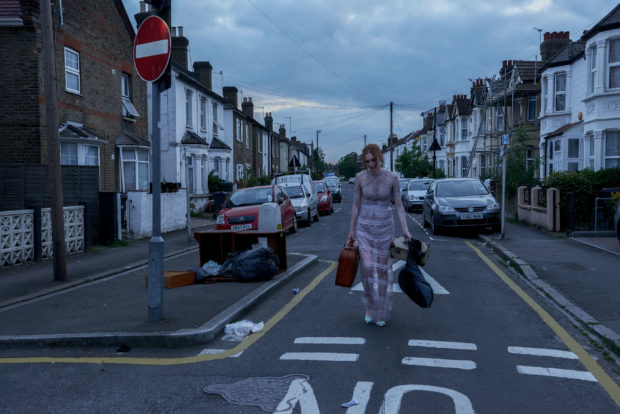 Eleanor Tomlinson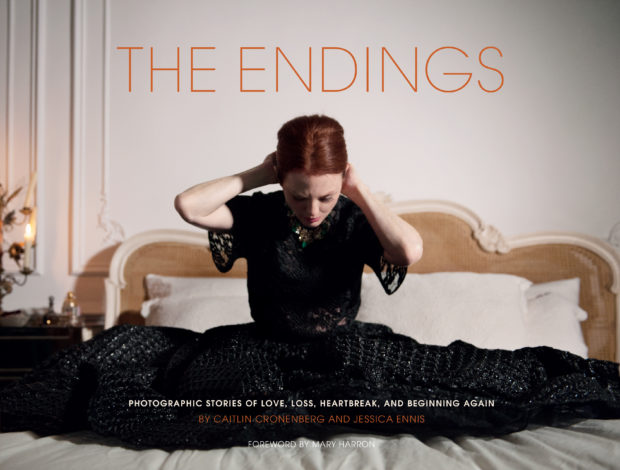 All images: © The Endings Photographic Stories of Love, Loss, Heartbreak, and Beginning Again by Caitlin Cronenerg and Jessica Ennis (Chronicle Books, 2018).
Discover More